Starting August 2 2016, Microsoft officially released the Windows 10 Anniversary Update package, which happens to be the most important (and biggest) upgrade of their latest Operating System, period.
The update is available for all languages: we can get and install it in a number of ways, either with a standard in-place update (without having to re-install everything) or, should we prefer to, together with a clean install. These are the available options as of today:
Download the .ISO Package File for a clean install, available through this official Microsoft page.
Create a DVD, BD or bootable USB device using the Media Creation Tool available here.
Use the Windows 10 Update Assistant, an official tool to simplify the Windows 10 update process, available here.
Install the Update 1607 by using the Windows Update platform, which should be made available to everyone within the next few days: if you are unable to get it automatically, you can manually force the update by opening the Windows Update panel from the Settings page and then clicking on the "Check for Updates" button or the "Learn More" link (see screenshot below).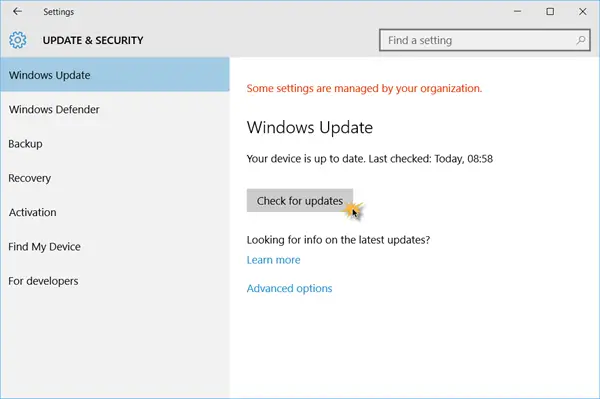 For an extensive list of all the new features added with the Windows 10 Anniversary Update you can read the following post.
That's it for now: hapy update!