It is critical to have a social media presence in today's corporate environment. Instagram is one of the best apps that there is for such purposes. Instagram is a social media giant well-known for its business exploits. It offers opportunities to budding entrepreneurs and large corporations alike. They can connect with a vast audience and promote their products and services.
There are many fantastic businesses out there, and you can interact with these businesses and brands on Instagram to be a part of what they do. But which accounts should you be following? With so many influencers and Instagram ads, it may be difficult to locate real company accounts worthy of a follow. But don't worry! We've chosen the top 8 business Instagram accounts for you to follow.
Vans (@vans)
Vans is popular for its fashionable footwear, and its Instagram business account makes this obvious. The brand is a skateboarding shoe and apparel brand based in Anaheim, California, and it is owned by VF Corporation.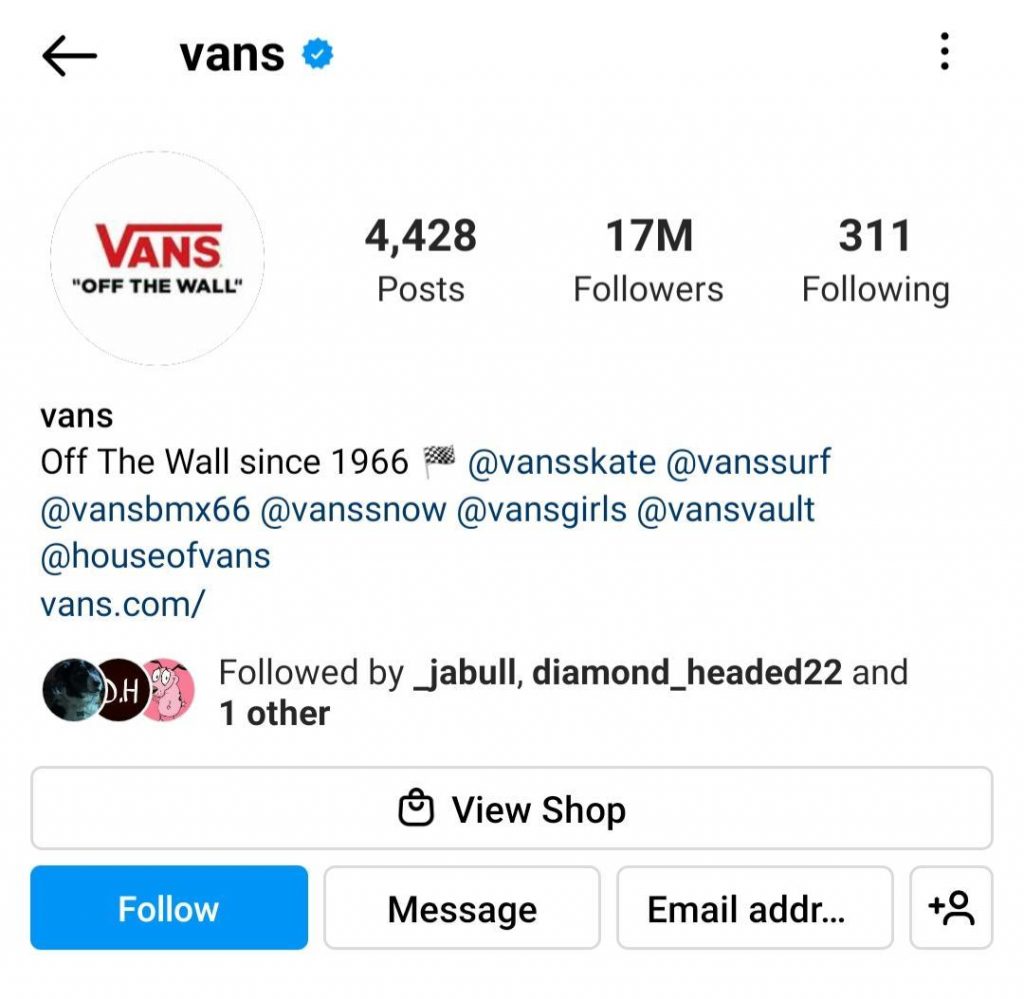 This corporation sponsors surf, snowboarding, BMX, and motocross teams. They have also sponsored Van's off-the-wall tours since 1966.
The designer of these legendary chequered slip-on shoes has a dazzling Instagram page. This page showcases both single product photographs and action shots of people expressing themselves in their beloved Vans products.
Looking at Vans' Instagram account, it's evident that the brand's identity is no longer primarily associated with skateboarding. While there are still lifestyle photographs of skateboarders, they also feature pictures of surfers, bikers, and other trendy shoe-lovers. The account holds over 17 million followers.
Shiseido (@shiseido)
If you are a lover of cosmetics or all things skincare, then consider following Shiseido. Shiseido is a Japanese cosmetics, skincare, fragrance, and hair care manufacturer. Arinobu Fukuhara, a former pharmacist, started the company back in 1872 and it celebrates its 150th anniversary this year. Shiseido has a strong international presence, with goods sold in more than 120 countries worldwide.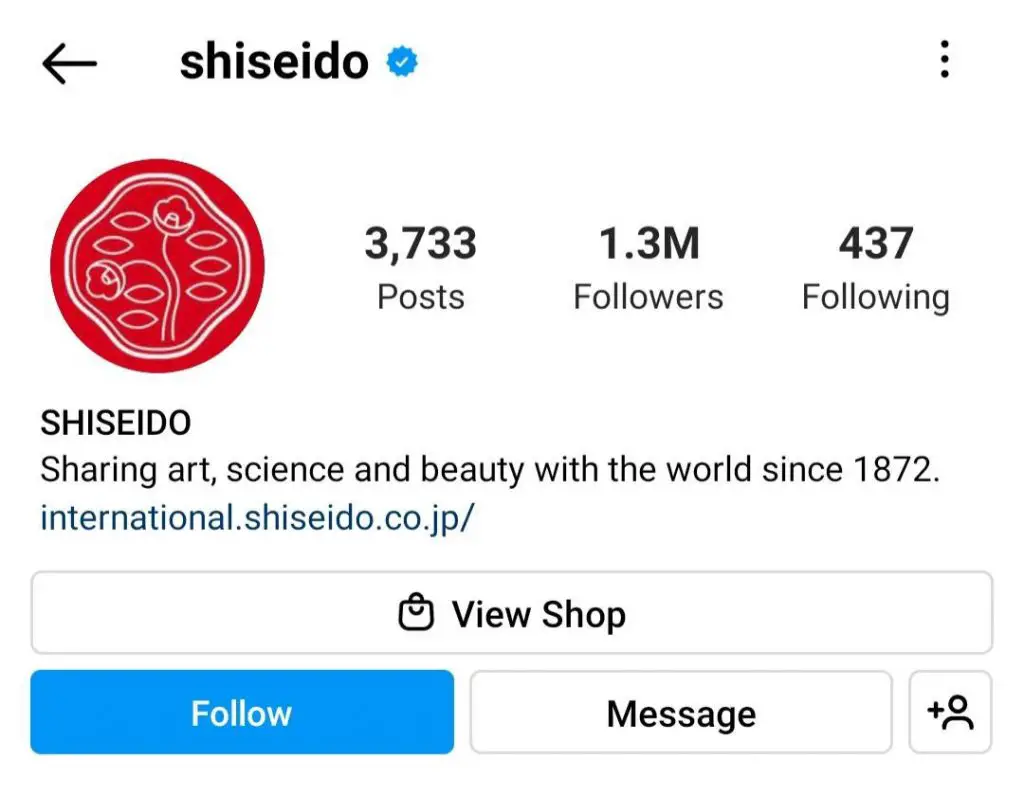 Its product lines include skin care, cosmetics, body care, hair care, and fragrances. It is one of the world's oldest cosmetic enterprises. It is also the biggest cosmetic corporation in Japan and the fifth largest cosmetic company in the world.
In addition to its main label, the corporation controls a slew of other brands and subsidiaries throughout the world. Meanwhile, the company's Instagram account has over 1.3 million followers and is a great example of one of the greatest corporate Instagram accounts. Why not give them a follow?
Nike (@nike)
Nike. This company is one that has a huge fan base in almost all countries around the world. And you can't go wrong if you decide to follow them. Nike is a multinational corporation based in the United States. They design, develop, manufacture, and sell clothes, footwear, accessories, equipment, and services.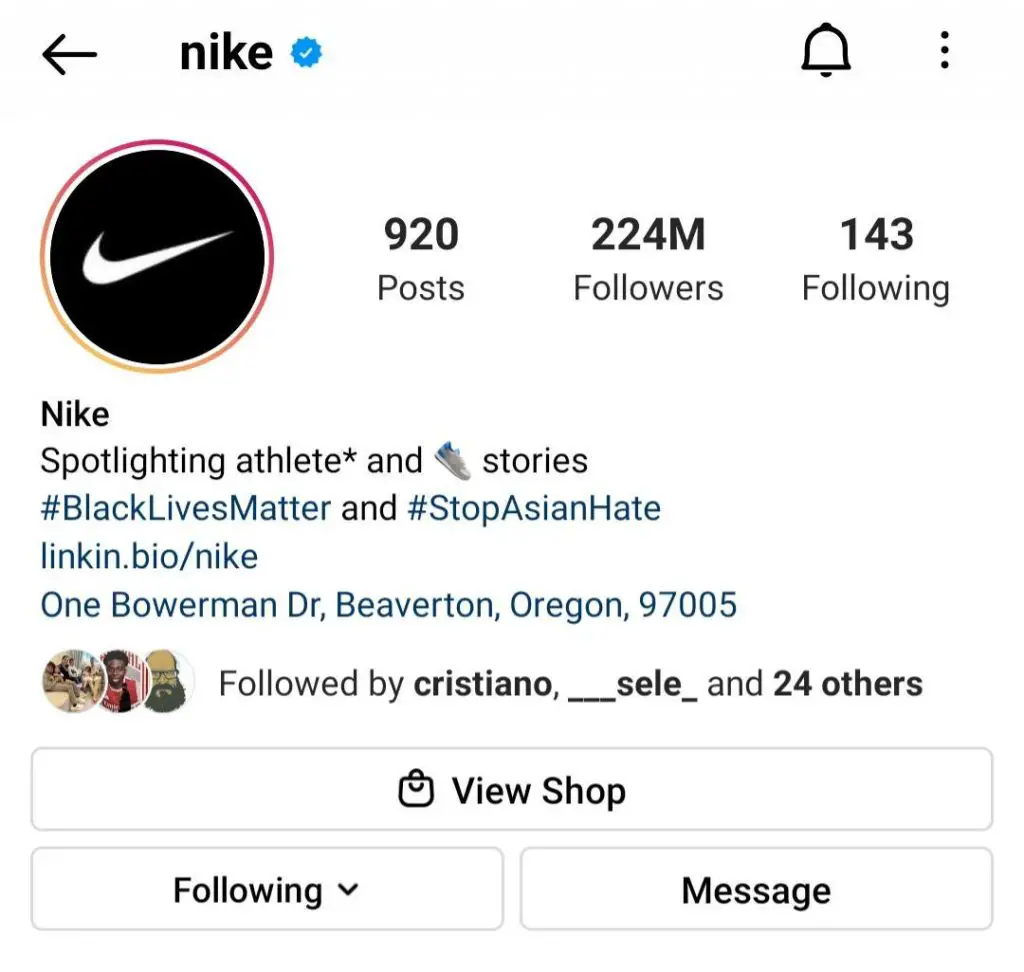 The company's global headquarters are in the Portland metropolitan region, in Beaverton, Oregon (USA). It is a massive sports equipment manufacturer and one of the world's top providers of athletic shoes and gear. Nike also sells items for children and other sports and leisure activities such as American football, baseball, cricket, golf, lacrosse, skateboarding, tennis, volleyball, walking, and wrestling. As if all this is not enough, NIKE also distributes performance equipment such as bags, socks, sports balls, digital devices, gloves, protective equipment, and many more
This mega business has employed about 44,000 people globally, and the brand is valued at $107 billion, making it one of the most expensive brands among sports firms.
The corporation also supports some of the world's most well-known sportsmen, including Michael Jordan, Tiger Woods, and Lance Armstrong. It's therefore no wonder that Nike has gained a significant following among young people. This is also because of the brand's marketing efforts and contemporary items.
Nike has over 244 million Instagram followers and has earned millions of views from streaming videos on YouTube.
Grass Fields (@grass_fields)
Grass Fields is a very expressive brand. This clothing brand isn't content with static model images and sale advertising on Instagram. Instead, the brand promotes its products through lively, vivid dancing videos and behind-the-scenes sneak peeks.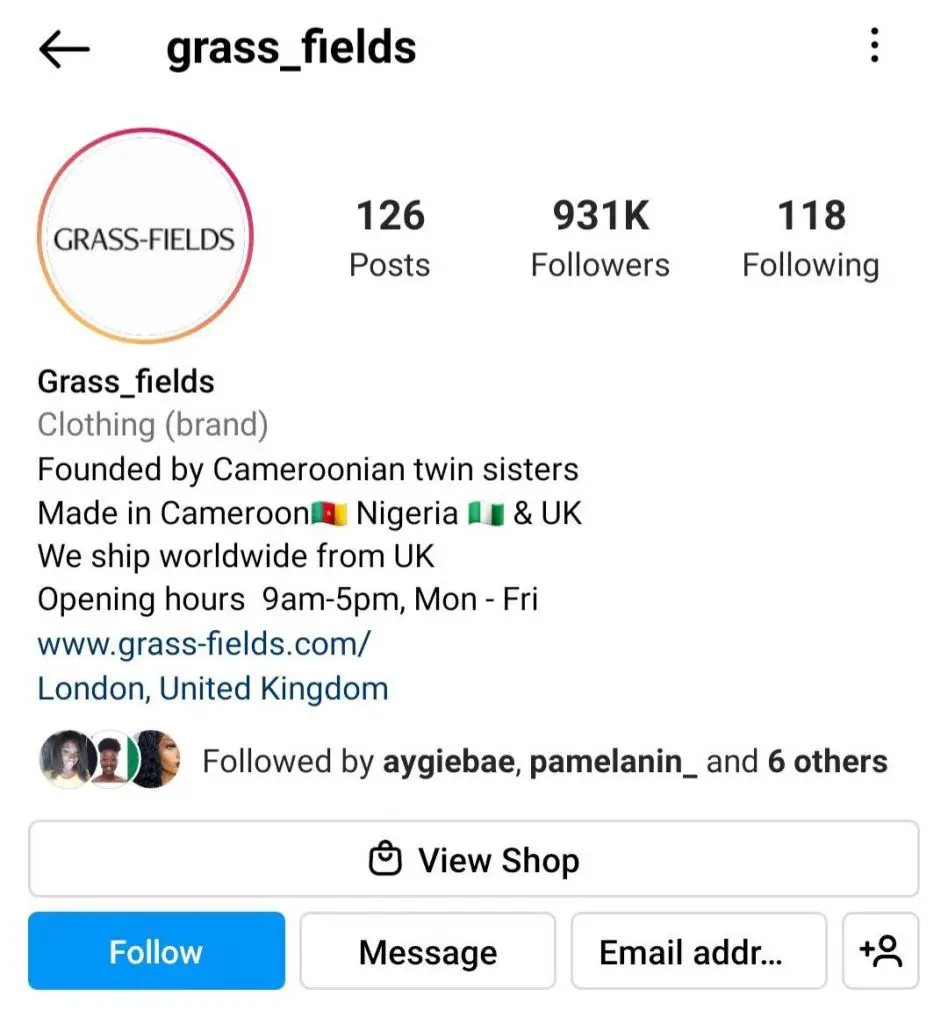 Grass Fields was founded by twin sisters from Cameroon, Christelle and Michelle Nganhou. Their simple goal was to create apparel that makes people feel confident. Now, the brand's business page on Instagram offers an exciting shopping experience that provides distinctive fashion staples. And like the sisters envisioned, many fashion enthusiasts appreciate their apparel from season to season.
The brand also highlights Black business owners, creators, and artists on its page. Grass Field's biggest inspiration is the African heritage and desire for self-expression through fashion. This inspiration transforms into eye-catching and contemporary African print dresses great for casual events or even formal ones. Although they have the least Instagram following on this list with 931k, they're one of the best accounts to follow.
Go Pro (@gopro)
GoPro is a manufacturer of action cameras and accessories. The cameras are used to record footage while participating in outdoor sports including, mountain biking, skiing, swimming, and surfing. Because of the endurance of the cameras and the quality of the film they capture, GoPro has become a popular choice for athletes and enthusiasts.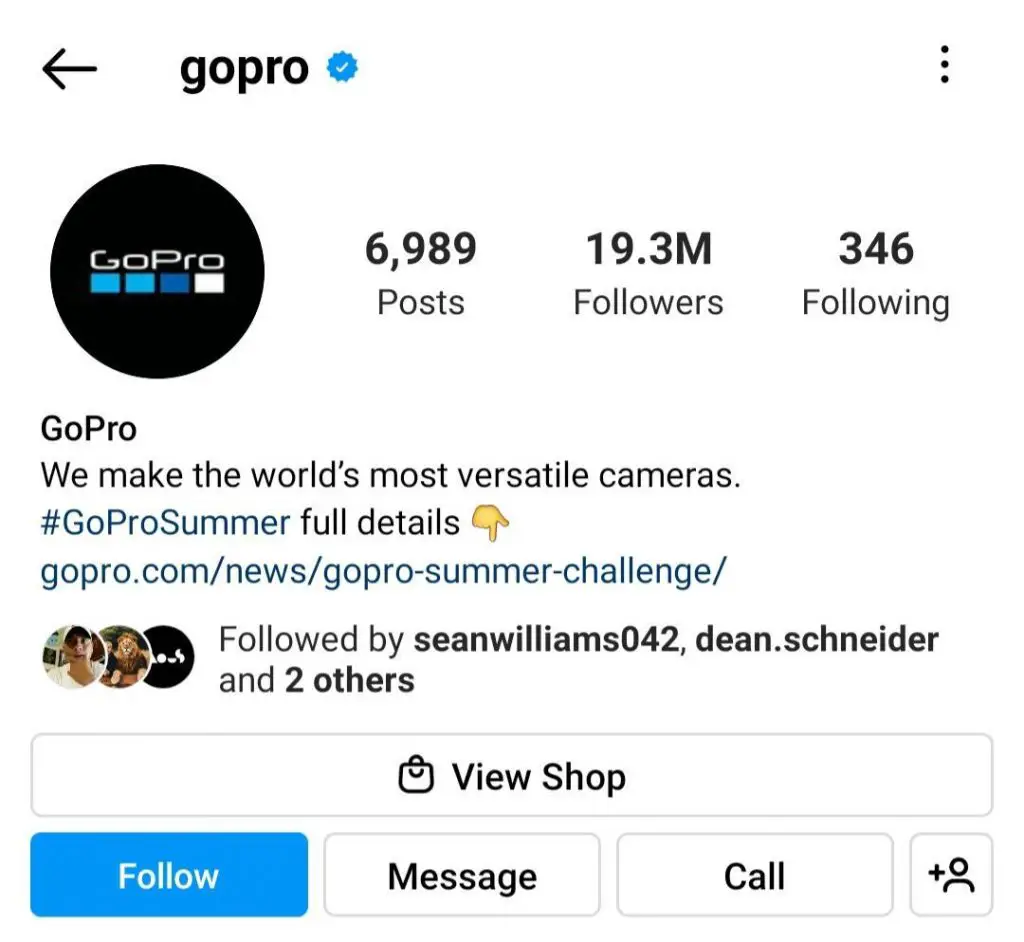 Its Instagram account features movies and photos from individuals all over the world who are filming their lives using GoPro cameras. Their cameras are a fantastic source of inspiration for anybody wishing to document their next outdoor activity. They have nearly 3 million Instagram followers.
The Honest Company (@honest)
The Honest Company is a consumer goods business formed by actress Jessica Alba and Christopher Gavigan that focuses on domestic and personal care products. The brand is well-known for sharing inspirational messages, amusing memes, and product photos on its Instagram account. They create eye-catching text-based visuals branded with their emblem that entice their followers to engage and repost their content.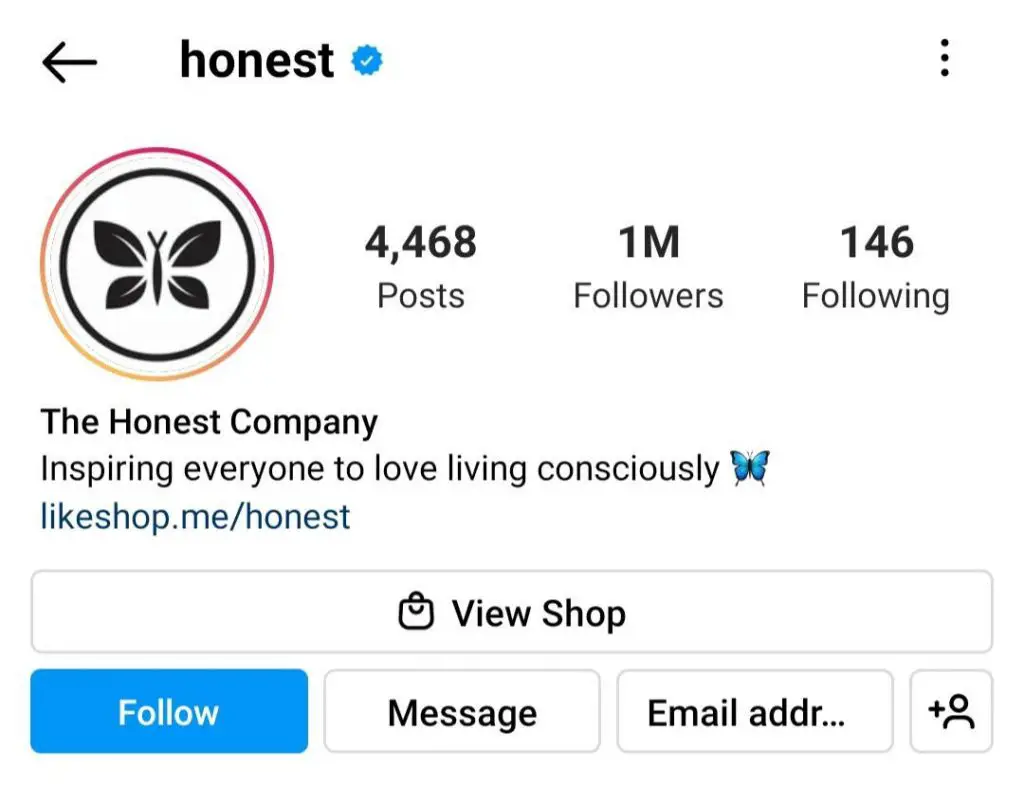 Furthermore, The Honest Company does a fantastic job of branding. Their skilled usage of white backdrops, cleaning chemicals, and image filters is one of the reasons for their great following and content.
West Elm (@westelm)
West Elm debuted in 2002 and immediately established itself as a pioneer in accessible, inexpensive, and sustainable home furnishings.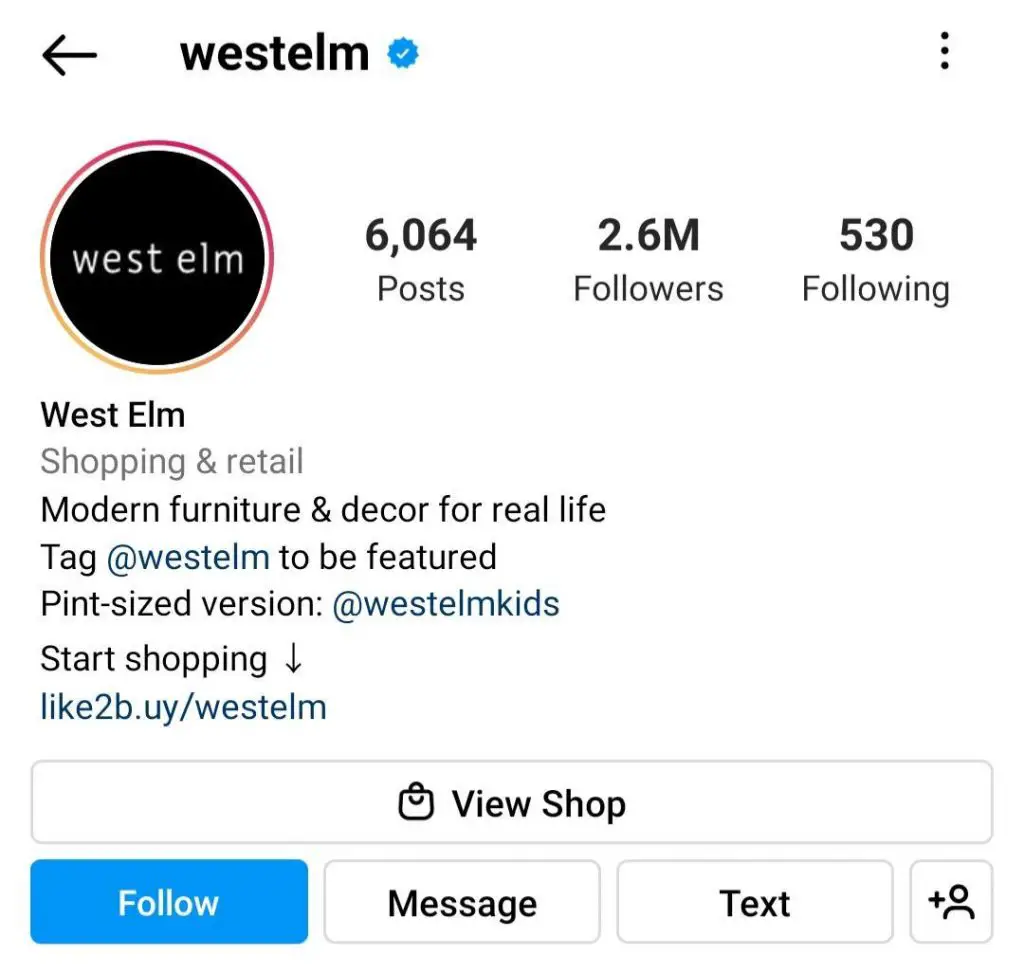 West Elm's brilliant in-house design team produces an original collection each season, partnering with artists and independent designers both locally and worldwide. They are also a furniture retailer with stores all across the country. But that's not all. They provide professional photography, designs, extensive story highlights, and user-generated content on their Instagram feed.
The majority of their Story highlights are attractively branded, which adds to the overall brand strength of their profile. They've also provided some fantastic Stories, such as lovely house tours and impressive vertical how-to videos. They currently have 2.6 million followers.
Entrepreneur
Entrepreneur Magazine owns one of the finest business Instagram accounts you'll find, especially if you're a business person.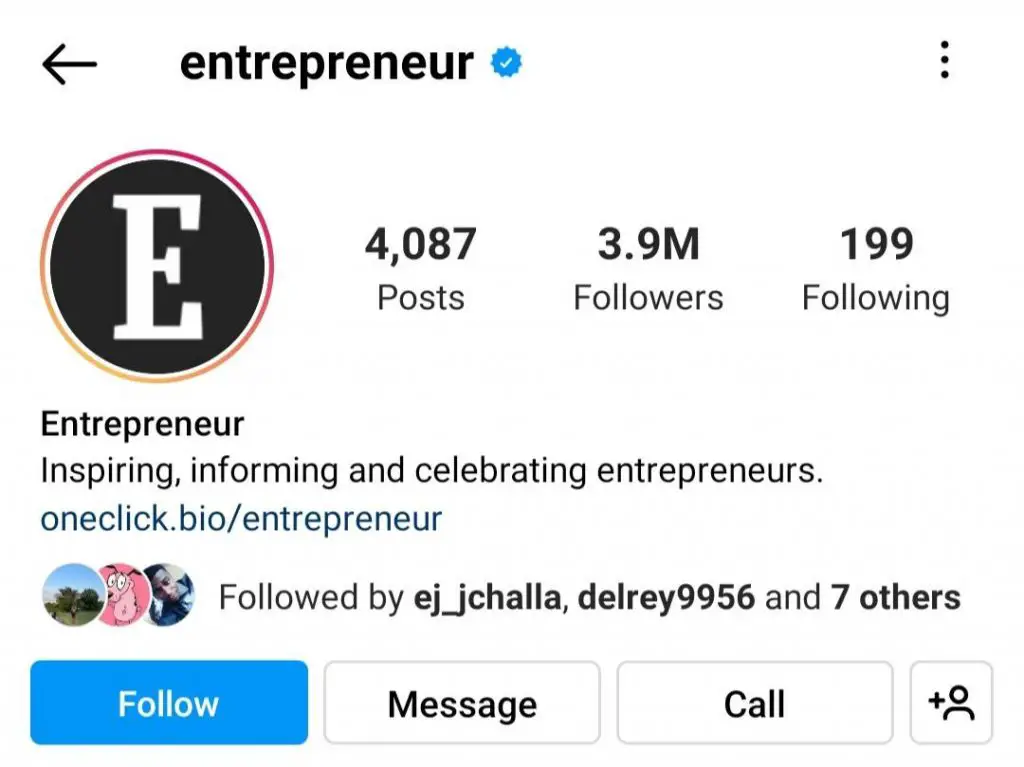 The brand is known for highlighting inspirational creators and featuring them so other people can learn. If you follow their account, you'll learn a lot about entrepreneurship and discover new business opportunities.
The brand has exactly 3.9 million Instagram followers as of now and posts news, and training courses on entrepreneurship, marketing, and small company management.
Bottom Line
Following the top business Instagram accounts will teach you more about what works and what doesn't when it comes to branding your business on the site. Also, these accounts can serve as inspiration and encouragement for you to keep building your account. So, if you want quality and inspiration, follow some of the accounts listed above.