Any decent After Effects user most certainly know how to create masks from text or add silhouette alpha to make a text layer (or any other layer) "dig" into another layer. This is a widely used effect that we can easily see in most commercials, online banners and other advertising-related graphics of any kind.
In Photoshop we do have Layer Masks and Vector Masks that can be used to achieve the same result: however, if the "dig through" effect is what you're looking for, there is a much simpler way to do that.
Let's take a most classic sample scenario, in which you have an image containing 3 layers, starting from the topmost one:
A text layer.
A solid shape layer.
A background layer.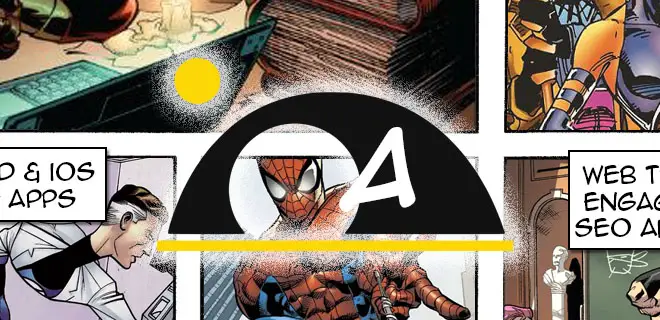 As we can see in the above image, the text layer is the white uppercase "A", the solid shape layer is the black and yellow Ryadel logo and the background layer is a picture resembling a comic book page. What we want to do here is to make the "A" pierce through the Ryadel logo, showing the comic book page within its shape. As we already said, we could do it in a number of ways: Layer Mask, Vector Mask, retrieve the "A" shape and then transform into selection... All of them would work, but we're definitely looking for something simpler than that.
The first thing that we need to do is to ensure that there are no layers between the A, the Ryadel Logo and the comic book page. Right after that, do the following:
Right-click to the text layer containing the "A".
Select Blending Options... from the contextual menu.
Set the Advanced Blending > Fill Opacity to 0%
Set the Knockout combobox to Shallow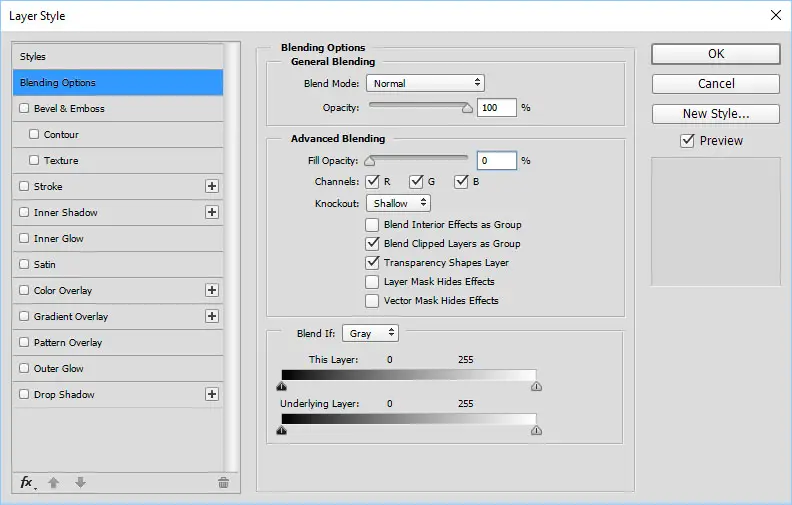 If we've done everything properly, our Layer Style modal screen should look just like the above screenshot.
As soon as we click OK, we will achieve our desired result.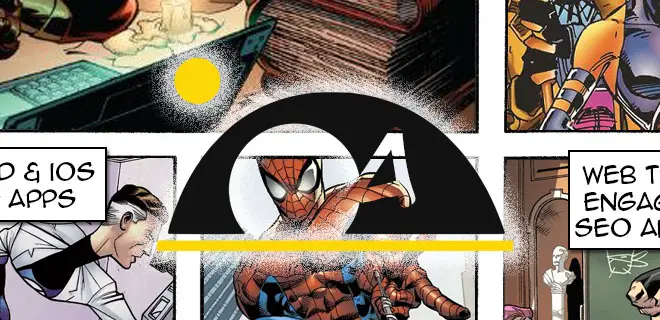 We can clearly see how the "A" letter is now digging through the Ryadel Logo, showing the comic book page that lies beneath it. It's worth nothing that this effective trick isn't limited to text layers, as it will work with non-text layers as well.
That's it for now: happy "masking"!