More than three years passed since June 19, 2018, the day when Adobe finalized the acquisition of Magento for $1.68bn with the ultimate goal to integrate it into Adobe Experience Cloud. Since that day Adobe Inc has made tremendous progress in accelerating the "new product" roadmap, integrating its sales, marketing and product teams within the Adobe Experience Cloud business unit.
What's happened to the "old" Magento platform, then? Is it still open source? Can we still use it without paying a penny, or are we forced to deal with the Adobe Commerce platform and replace our beloved (and free) on-premise instance with a cloud-based experience?
Magento Open Source
Let's start with reassuring news: Magento Open Source, previously known as Magento Community Edition, is still alive and will likely be around for many years to come, at least according to what Adobe Inc told to the press right after the acquisition. That's great news for anyone who's still planning to create an on-premise instance on its own server using few bucks, as well as extend its core functionalities by adding new (free or paid) plug-in modules provided by third-party developers: stock control, advanced reporting, blog-like CMS, social login, and so on.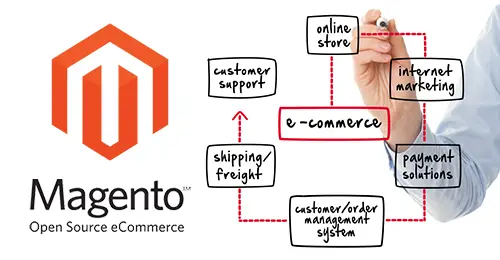 The Magento Open Source most recent release (2.4), as well as its historical release versions branches (1.X and 2.X), are still available on the Magento Commerce, Inc. website for download: the full source code, licensed under Open Software License (OSL) 3.0, is also available on GitHub.
The latest actively supported versions of Magento Open Source (at the time of writing) are 2.3.7-p1, 2.4.2-p2 and 2.4.3.
Adobe Commerce
Previously known as Magento Commerce and (before Adobe acquisition) Magento Enterprise: this is the "paid" version of Magento, with a lot of additional features not included in the free and open source version, such as:
Optimized Performance
Security

PCI Compliance

Fully Managed Services

Cloud Delivery

ERP Integration
Until few months ago, this version was available in two delivery models: on-premise (with a paid license) and in the Adobe cloud; unfortunately, when the product was renamed to Adobe Commerce, the on-premise version ceased to be available and the SaaS model became the de-facto standard for the product.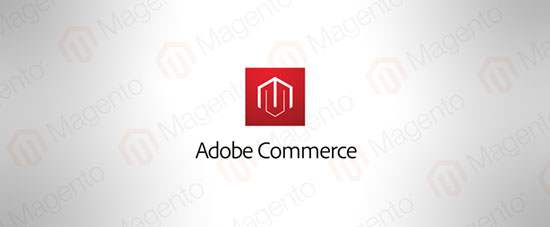 The good news is that the integration with the Adobe Experience Cloud allows Magento users to benefit from a wide asset of Adobe existing solutions for marketing, business intelligence, analytics, advertising and e-commerce, such as:
Adobe Advertising Cloud
Adobe Analytics Cloud
Adobe Marketing Cloud
... and so on.
Conclusion
Adobe Inc is determined to make Magento an integral part of a much wider range of e-commerce related SaaS solutions, just like they did with their well-known productivity tools and graphics software suites (Photoshop, Premiere, After Effects, Soundbooth, and so on). It's therefore reasonable to expect that the Magento platform will be enhanced by additional features to further improve its marketing, advertising and business intelligence capabilities.