In this post we'll do our best to explain what DRM actually is, debate if/when the act of removing DRM protection from media files is legit and for who, and - last but not least - spend a couple words to review a couple software tools specifically designed to allow the license owner to legitimately get rid of it: Spotify Music Converter and DRM Audio Converter by AudFree.
Digital Right Management
Digital Rights Management (DRM) tools, also known as Technological Protection Measures (TPM) are a set of access control technologies for restricting the use of proprietary hardware and copyrighted works. More specifically, DRM technologies are used by the copyright owners of to control the use, modification, and distribution of their released content, such as: software, music, video and other multimedia content: it goes without saying that the DRM concept also encompasses all the devices, encoding/decoding algorythms and standards designed to enforce these protection policies.
The main purpose of the whole DRM ecosystem is deterring unauthorized circulation of the various copyrighted and proprietary digital media: such technologies pose a restriction upon the consumers regarding the platform on which they can play the media and also by barring them from sharing videos and other media after they have purchased the content: a classic example of that are the DRM protected videos, which can be viewed only on some specific platforms (Netflix, Amazon Prime Video, and so on) but cannot be shared or copied in any way.
Here are some of the most used DRM standards nowadays:
PlayReady: a media file copy prevention technology from Microsoft that includes encryption, output prevention and digital rights management (DRM). It competes with other proprietary DRM schemes and even more with DRM-free software, and it's widely used because it's platform independent (it can be ported to any kind of portable device, even if it uses non-Microsoft technology) and quite easy to work with.
FairPlay: an Apple copyrighted DRM standard, firstly introduced in iTunes and QuickTime.
Widevine: a content decryption module (CDM) for the digital rights management (DRM) of the Google Chrome web browser and Android MediaDRM. The standard was originally created by Widevine Technologies, which was purchased by Google in 2010, and operates as an encryption scheme to securely distribute video content to consumer devices. Widevine is free to use by content providers and as such does not charge any fees for license generation or device integration.
Marlin: a DRM platform created by an open-standards community initiative called the Marlin Developer Community (MDC). the community

develops the necessary technology, partners, and services for enabling the creation of interoperable digital content distribution services. Marlin technology provides capabilities for consumers to manage the relationships among devices, network services, and digital content: with Marlin, service providers and device markers can create and support content services over open networks.
Since DRM can be "cracked" or bypassed by various hardware and software approaches, most OTT solutions - including Netflix - are starting to adopt a multi-DRM approach to ensure a better protection of their content: Netflix, for example, is known to be using a combination of most of the above mentioned standards to stream their content.

DRM limitations and consumer rights
Most media and content providers use DRM Technology to protect their data from unfair re-distributions, and/or to make sure that the consumer will be able to play the purchased media only through their media platforms, markets or authorized devices. Although the legitimate purpose is perfectly understandable, it goes without saying that such kind of protection has also a negative impact on the legitimate buyers: what if they want to enjoy a DRM-protected video they bought, let's say, on Apple iTunes, by also playing it on their Windows, Android or non-Apple devices?
The simple answer is, they simply cannot do that. There's no way to achieve such goal without some complex workarounds which are simply out of reach for most end-users. This basically means that, if you got a DRM-encrypted audio or video file, you will be unable to play it on most common video playing software's like Windows Media Player, VLC Player and so on: this is certainly a downer, and cripples the whole concept of consumer rights: despite the fact even after having paid the cost of the media, they are not getting full access to their content regarding as and where they want it to be played. With that thoughts in mind, it becomes more or less a necessity to find a way to strip DRM from the purchased media.
That's precisely where the DRM removal tools come to help.
Is removing DRM even legit?
Before going further, we should answer to the mother of all questions: is the act of removing DRM from media files a legitimate right of the license owner?
Surprisingly enough, the answer is YES. As a matter of fact, DRM removal is perfectly legal as long as it's done for personal usage. However, if you are thinking to share that media on social platforms or (even worse) use it commercially after DRM removal, then that is definitely prohibited - and you will definitely run into serious legal issues.
In a nutshell, you are free to use any software product or tool for ripping DRM from your DRM encoded videos and audios, as long as you won't make profit out of it, share them with anyone, have them circulate on piracy sites, make any commercial or sale-related use of them, and so on. Doing so will be considered as a legal crime for (almost) all countries of the planet.
DRM-Free Media Files
Now that we cleared out the legal part, we can proceed with our review of two interesting software tools: Spotify Music Converter and DRM Audio Converter, both available for Windows and OS operating systems.
They are both developed by AudFree, a multi-media software company specialized in developing audio encoders and recorders: more specifically, they are best known for a couple software tools they released last year (for Windows and OS operating systems) that can be used to get full control of all audio files by removing the DRM (Digital Right Management) protection and convert them to standard MP3, AAC, WAV and other commonly "usable" formats.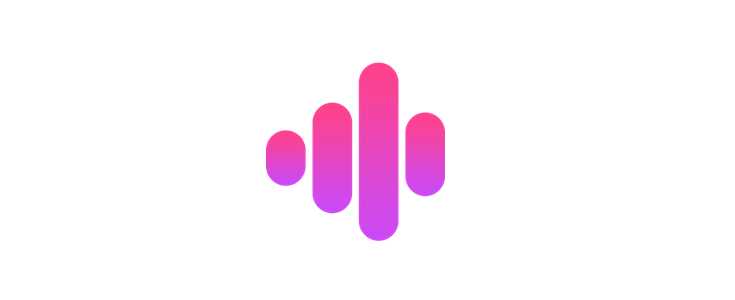 Spotify Music Converter
Spotify Music Converter is a well-designed music converter for Spotify: it basically allows you to download your Spotify songs/playlists/albums as MP3, FLAC, WAV, AAC for offline listening on all your devices and players.
Apart from being encoded in Ogg Vorbis format, Spotify songs are also encrypted by DRM copyright technology - meaning that even the premium subscribers cannot play offline songs on all players. Thanks to this Spotify DRM removal tool, you can bypass such DRM protection from any Spotify song or playlist while downloading the music tracks.
System & Hardware Requirements
| | |
| --- | --- |
| Operating System | Windows XP, Vista, Win 7, Win 8, Windows 10 (32-bit & 64-bit) |
| Processor | 1G Hz processor, or above |
| RAM | 512MB or higher of RAM |
| Monitor | Monitor with 1024x768 pixels or higher resolution |
| Other | The latest Spotify app |
Supported Input Formats
| | |
| --- | --- |
| Spotify Music | Artists, Songs, Playlists, Albums |
Supported Output Formats
| | |
| --- | --- |
| Audio Formats | MP3, FLAC, M4A, AAC, WAV, M4B |
DRM Audio Converter
DRM Audio Converter is a all-in-one DRM audio converter tool designed to remove DRM from Apple Music, Audible AA/AAX, iTunes songs and audiobooks while converting both DRM-ed and DRM-free audios to MP3, FLAC, WAV, AAC for all devices and players.
As previously explained, DRM-ed audio files come with special formats that are compatible with authorized devices only, while unprotected audios can be played on almost all popular players. To help you listen to all kinds of audios more conveniently AudFree DRM Audio Converter will convert Apple Music, iTunes M4P songs, audiobooks and Audible AA/AAX as well as non-DRM audio files to MP3, FLAC, WAV, AAC, M4A so that you can play any audio track on any device.
System & Hardware Requirements
| | |
| --- | --- |
| Operating System | Windows XP, Vista, Windows 7, 8, 10 |
| Processor | 1G Hz processor, or above |
| RAM | 512MB or higher of RAM |
| Monitor | Monitor with 1024x768 pixels or higher resolution |
| Other | iTunes 12.9 or lower versions installed |
Supported Input Formats
| | |
| --- | --- |
| DRM Audio Formats | Apple Music/iTunes M4P, iTunes M4A/M4B, Audible AA/AAX |
| Non-DRM Audio Format | M4A, M4B, M4P, WMA, AAC, AC3, MKA, OGG, AIFF, M4R, MP3, MP2, MPA, RA, RAM, WAV, APE, FLAC, AA, AAX, etc. |
Supported Output Formats
| | |
| --- | --- |
| Audio Formats | MP3, FLAC, WAV, AAC, M4A, M4B |
Useful Links