Setting up your social media channels that bring in a constant stream of visitors to your website is not a task done overnight. Creating a formidable social media presence can be a tricky undertaking especially if you're working with a limited budget, which is usually split with paid advertising. While there are also paid social media techniques that will help you gain more website visitors which will help you achieve your goals, what tactics can be used to organically bring people through your social media channels?
Experience marketers will attest to the power of social media: it has a proven ability to be a major source of website traffic. As your social media presence becomes bigger and broader, then you can rely more on social media. However, with the vastness of social media, budding social media marketers may easily get lost and start doing techniques that don't really add value to their campaign. If you're new to social media marketing, or simply needs a refresher, we listed a few strategies that should not be overlooked.
Capitalize on time when publishing
Simply running a Google search to find the best times to share on social media will provide you with results with varying recommendations. While these recommendations are well-founded and may even come with case studies, it's important to remember that each business has a different target market and that your target audience may be online at a different time than what the "best practice" is.
For instance, a business whose main target audience is millennials will have a different optimal post time from a business that targets Gen X professionals. To determine what's right for your business, try to understand your target audience first by asking these questions:
What time does my target audience check on their social media?
How frequently do they check their social media throughout the day?
How long do they stay active every time they check their social media?
You should not rush into answering these questions. Almost all social media platforms provide a way to gather data and look at performance by the numbers. If your business already has a sizable social media following, then it would be easy to answer these: you can easily pull data and identify which times of day your users are most active.
However, if your brand is just starting to build their presence on social media, then this can be tricky. This is when you should consider following the best practices on each social media platform and aim to get more followers: this article shares some useful suggestions to increase your organic search presence by optimizing content elsewhere. Wait it out and check back every month. Once your follower count is big enough to generate its own data, then base your posting frequency from there.
If doing this doesn't help you establish an obvious pattern, then keep testing your post schedule and frequency and see which posts perform best.
Leverage varying content types in each platform
One of the most common mistakes most brands do on social media is having the same content posted across all their profiles. If you merely cross-post your Facebook posts into Twitter, then you're doing it wrong. While it's sometimes recommended to talk about the same topic on different social media platforms, using the same format isn't. See to it that you're aware of how posts and content is treated on each platform.
Twitter: Having just a 280-character limit, it's important to compose concise Tweets that embodies what you are talking about. If you are promoting a new blog post and will include a link from your website, make sure your meta tags are properly filled since this will also appear in the tweet. Twitter also allows profiles to create tweet threads, so remember this if you're trying to tweet multiple updates.
Instagram: While there's essentially no character limit on your images' captions on Instagram, keep in mind that only the first 140 characters will appear on your audience's feeds before they have to press 'see more'. Let your photos speak for themselves. If your goal is to bring users to your website, remember that links are only clickable on your bio, so NEVER include a URL on your post descriptions. Plus, don't forget to get creative your hashtags!
Facebook: Among the social media platforms in this list, Facebook probably allows the most customization in posts. While it's tempting to write everything down and say as much through a copy, posts with just under 100 characters were found most effective.
Youtube: When writing copy for Youtube videos, it's best to keep your titles under 70 characters. On the description, you want to capture your viewers' attention within the first 157 characters. Unlike Instagram, you can add links to your video's descriptions, so make use of clear calls-to-action to bring customers to your website.
Infographics and other visuals do wonders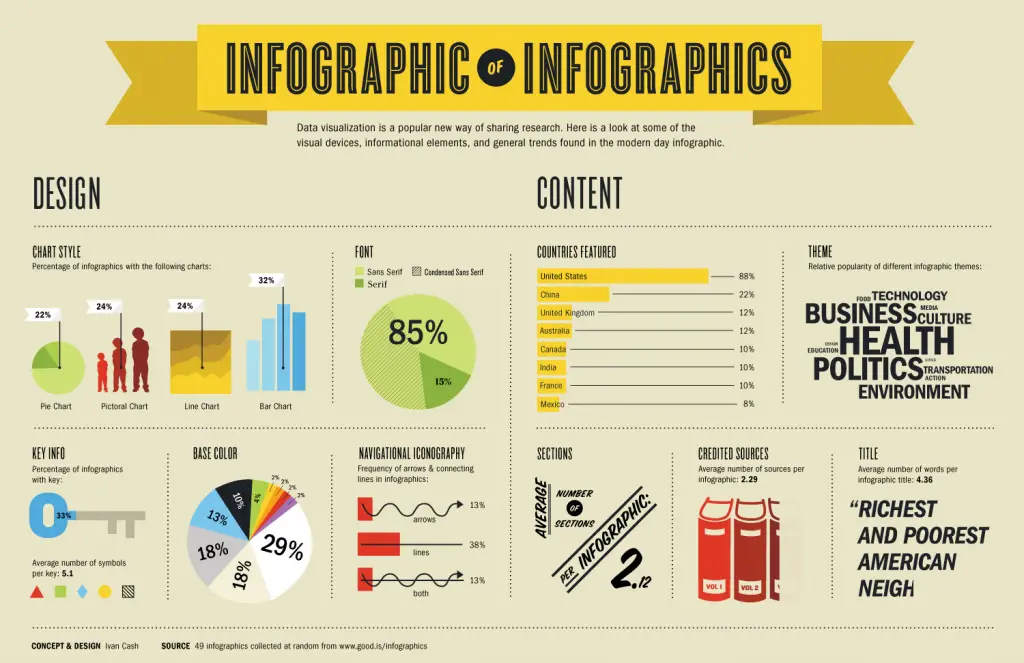 As you try to think of content types to feature on your social media profile, remember that audiences are attracted and interested in what's important to them. And since as humans, our primary sensory organ is our eyes – this means visual cues have a big impact on our decisions. In fact, an extensive ADI research called Social Intel Report found that posts with images on social media got 650% more engagement than posts with just text.
Like it or not, people prefer to see their decisions. When customers online are able to see a product photo or a demonstration video, they are 85% more likely to decide to buy right off the bat, as compared to just reading a product description or review.
Write crisp and catchy headlines
In articles and blog posts, the headline is probably the most important part of your content. It's where your users' first judgment is based on, so failing to write an impactful headline will usually fail to catch their attention, missing an opportunity to bring website traffic. This also applies to Facebook videos as well as social media ads.
Give it as much attention as possible. BuzzFeed and Upworthy are said to come up with more than 20 headline drafts before deciding on the one that is most catchy. Before you publish articles, see to it that your content has the best headline for your audience.
Your social media metrics matters
Don't go chasing your tail trying to come up with effective posts and running social media ads. Experienced social media marketers know how IMPORTANT your social media metrics are. Numbers don't lie, and what better way to gauge your social media performance but with hard-earned data? Correlate what your data says with how you adapt your social media presence.
If you recently changed your post frequency, be on the lookout if there will be an increase or decrease in post activity, clicks, or shares.
If you're getting negative feedback from your audience saying, "you're too noisy on social media", then try to verify if you are indeed posting too much. Also, look for an increase in reported posts to verify this claim.
If your click-through rates are dipping, then it might be best to take another look at what you're talking about and how you're saying it. Content that isn't relevant to your audience is usually ignored and is the worst that may happen to your brand.
Supercharge your social media strategy
Undoubtedly, social media has become an important channel not just to promote your website, but to bring in traffic as well. Social media isn't designed to replace other digital marketing techniques such as SEO, but they sure can work in harmony and support each other. However, unlike other digital marketing techniques, social media requires constant effort and time. You just have to put in hard work and stay committed to your goals.