The new OS for Mac has some interesting additions that are getting the attention of Mac users. We are talking about macOS Ventura. Today, most owners have decided to test this update in practice, and it indeed offers a lot of standing-out features for Mac users.
However, this new update has some shortcomings, among which are minor problems with the device's performance. Someone is faced with a PC slowdown, someone with the fact that they cannot connect to Wi-Fi, and so on. However, all such nuances can be solved independently so that you will be able to enjoy the new update. Next, you will learn about what problems can arise and how you can get rid of them.
So, there are several problems that users may encounter after installing the macOS Ventura update. However, keep in mind that if you need expert help, you can always get help without even leaving your home. You can turn to online specialists like Howly and get help with your problem, and we, in the meanwhile, will try to solve it on our own.
Problems during download
During the update macOS Ventura installation phase, users may encounter some problems. Below you will learn how you can fix them and download the update with no sweat.
Make Sure Your System Is Compatible with macOS Ventura
One of the common reasons why this update may not work is that the system is not compatible with the new update. Therefore, you should make sure that your system is suitable for installing this update, otherwise, you will not be able to use it.
If your system is compatible with macOS Ventura, then you should try using Safe Mode to download it. This may fix the issue with downloading and installing the new update.
Make Sure You Have Enough Free Space
Another reason why you may not be able to download the update can be a commonplace issue such as a lack of space on your device. You need to make sure that you have enough free space on your device to install the new update. This will allow you to download and install it without problems.
Make Sure You Have a Stable Internet Access
If you are having problems installing the update, then the problem may also be that you do not have access to the Internet. The lack of Internet may be the reason why the update is not installed. Even if you install the update not via the Internet, then for all elements to work correctly, access to the Internet is required. Therefore, you need to make sure that your computer has uninterrupted access to the network.
Problems after update
So, after you managed to install the macOS Ventura update, there is a risk that you may encounter some common problems. Below you will learn about the most common problems and how you can fix them.
A Computer Runs Slowly
Some users are faced with the fact that their computer starts to run slower than usual. How can such a problem be solved? It is possible to use the following recommendations:
Update all apps, as this is a need for the macOS Ventura to work properly and start all the apps properly.
Use Spotlight to make your device work faster.
App Emergency Shutdown
After updating the system, some apps may not work correctly. This is because this update requires all apps to have the latest updates. To do this, you need to check for the new updates for your apps. If after updating the app the problem does not disappear, then you need to delete the app that works with errors and re-download it. Such manipulation can help apps start to work without any system errors.
The Device Battery Drains Faster
Decreased battery life is another popular issue that users may encounter. The first thing to do is to start using the low-power mode. If you use Chrome for web surfing, then you need to start using Safari since Chrome browser consumes more power than Safari. This tip can help to reboot the battery life and renew it to normal work. It is also worth deleting apps that you do not use to reduce power consumption.
Automatic System Reboot
Some users have experienced automatic reboots. In this case, you must remove and deactivate all programs that have a self-start function. You also need to get rid of all VPN apps. Next, you need to restart your PC in safe mode. Such tips can help to get rid of such a problem and never face it further.
Problems with Wi-Fi or Bluetooth
If after installing the macOS Ventura you encounter Bluetooth and Wi-Fi connection problems, then you need to start safe mode and check if you can connect to Bluetooth/Wi-Fi.
As for Bluetooth, you can turn it on and off to restore the connection to work correctly.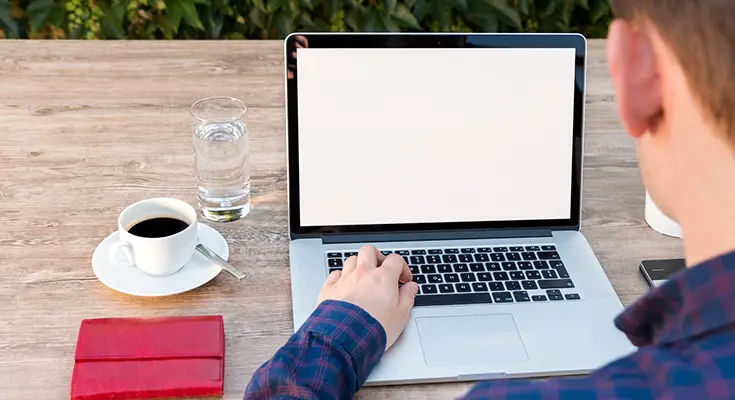 If you find problems connecting to Wi-Fi, you need to make sure that you do not have third-party problems. That is, the problem is not related to the Internet provider or other network problems.
Restart Your Computer
Turning off the computer and then restarting it back on can be a universal panacea for many problems after installing a new update. The macOS Ventura is just such a case. Close all programs and turn off your device. Leave your device for a minute and then turn it back on. In many cases, this can help to get rid of many problems with the operating of your PC. It is one of the most effective ways that all users use when there are any shortcomings. So, try out such a tip if you face some problems with your device.
Wrapping Up
Now you know what problems you may face after updating to macOS Ventura and how you can get rid of them. Use these tips to get rid of issues you may encounter after the new update. Just a few manipulations and you can forget about all the trouble.