Are you a Microsoft Teams user? If you came across this article, the answer is probably yes. In the unlikely case you don't, there's a high chance you'll be invited to a Microsoft Teams group in the near future, as we're talking of one of the most successful communication platforms, at least in terms of growth rate: 13 millions daily active users, 53 languages across 181 markets, and a huge amount of customers around the planet, including Emirates, FedEx, Lexmark, Adecco, KONE, McCann, and many other players worldwide.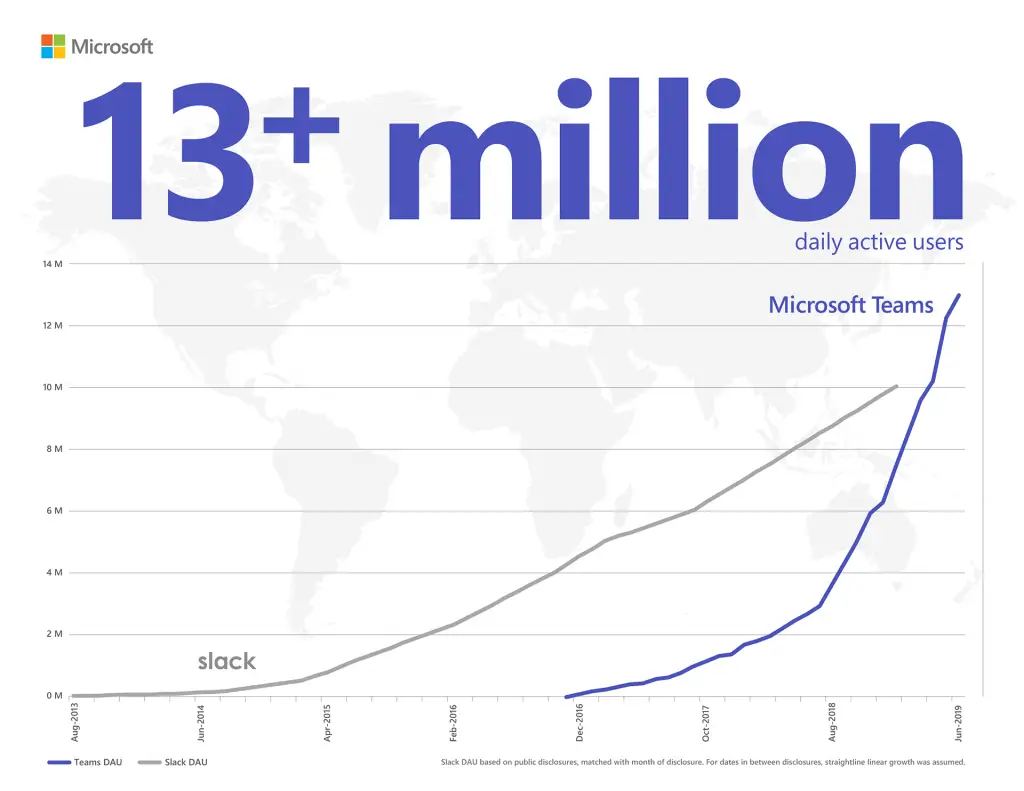 The reasons for such great enthusiasm are easily explained: MS Teams undoubtedly represents an excellent step forward, especially if we compare it to its previous iteration - Skype for Business, which will be retired on July 31, 2021, as explained by this announcement of the Microsoft Teams blog. The new version combines persistent workplace chat, video meetings, file storage (including collaboration on files): on top of that, it's fully integrated with the other Microsoft 365 products - including Office 365 - and is open to third-party extensions that will allow further integrations even with non-Microsoft products. If you want to know more about MS Teams and the required steps to perform the switch from the previous platform, I strongly suggest to take a look at this great Skype for Business to Microsoft Teams upgrade path guide.
If you're already using MS Teams, there's a high chance that you've already created your first groups and/or have been invited to one or more groups as a standard User or Guest User. The main difference between Users and Guest Users in MS Teams can be explained as follows: Users are people already registered on one (or more) of your tenants, while Guest Users are external people that can been invited (thus granting them access) to existing teams and channels on yuor tenants.
Conversely from Users, who are required to have a valid username on , Guest Users can be invited without specific role requirements: this basically means that anyone with a business or consumer, Microsoft or non-Microsoft e-mail account, such as Outlook, Gmail, or others, can participate as a Guest User in MS Teams with full access to chats, meetings, and files. 
And here comes the issue that we'll try to address in this article: since these Guest Users are not actively part of our tenant, they do have very limited functions in terms of editing their (non-existing) account: as such, they are not allowed to change their display name, which is set to the username part of their e-mail address by default. How can they change it?
The answer to this question is simple: as of today, they are unable to do that by themselves: however, the tenant Administrator can do that, as well as any User who has been granted with Azure Active Directory administrative permissions.
To do that, go to the Azure Active Directory Users Management panel:

Once there, you should be able to see all Users and Guest Users added to your team: if you have the proper permissions, you'll also be able to perform administrative tasks such adding new Users, inviting new Guest Users, or editing their Identity, which includes the Name setting - which is precisely what we're looking for.

As soon as you change it - and confirm the change by pressing the Save button on top - your Guest User display name will change accordingly.
Conclusion
That's it, at least for now: I sincerely hope that Microsoft will add the Edit Identity feature to the Microsoft Team client interface, so that tenant adminstrators and MS Teams channel managers will be able to perform such task from within the UI. Meanwhile, I hope that this post will be useful for those who are looking for this useful setting.