Over the last six months an increasing number of Windows 10 users have been experiencing Google Chrome freezes and hangs when their Desktop or Laptop PC wakes up from sleep or hibernation mode.
Most of the time, while being stuck, you can read the following line in the bottom-left corner of the browser window:
Downloading proxy script...
Just like shown in the following screenshot: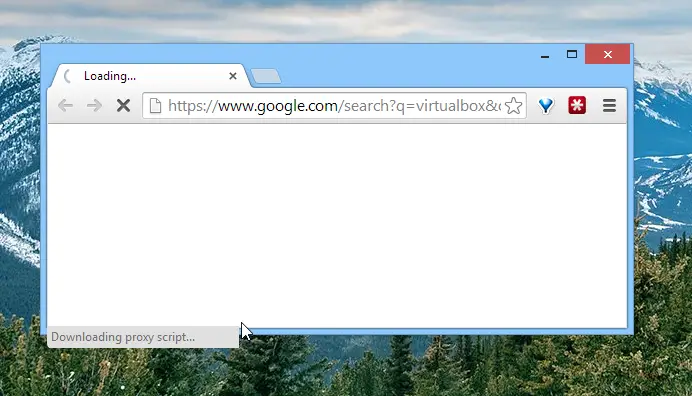 It seems like it's checking for proxy settings undefinitely, without being able to sort them out properly.
Alternatively, it can show one or more of the following errors:
err_connection_reset_chrome

 

This webpage is not available: err_connection_closed

 

This webpage is not available: err_connection_failed
... Or something like this.
That issue happens regardless of Chrome being already open of being launched right after the wake-up sequence: it's worth noting that quitting and re-launching Chrome doesn't solve the problem either... the only thing that seems to work is a full reboot. Also notice that the issue only seems to affect Google Chrome... all other browsers, such as Mozilla Firefox, Opera, Safari, IE or Edge, will be working fine alongside Chrome being stuck.
The Solution
Luckily enough, there's a most viable solution you can easily pull off to get rid of this problem for good.
From the Windows Settings panel interface - the one replacing the Control Panel - select Network & Internet > Proxy. once there, turn off Automatically Detect Settings. Additionally, if you are behind a proxy, you need to manually configure it, because it seems like relying on the Windows 10 automatic detection doesn't work well anymore... at least with Google Chrome.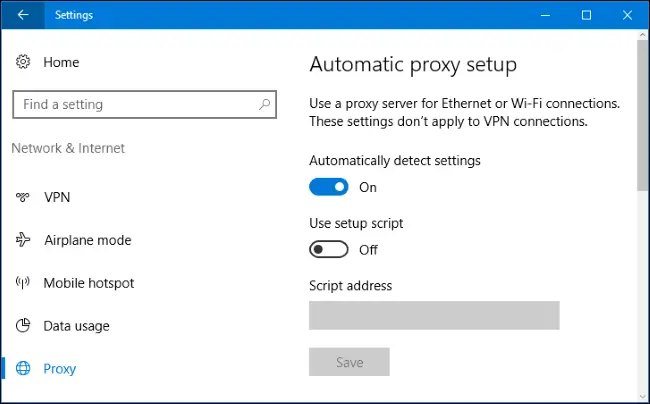 Alternatively, you can go to the Google Chrome Settings, then open the Advanced... dialog and choose Open Proxy Settings option to reach a different modal window - the old-fashioned Local Area Network (LAN) Settings popup - that will work in the same way.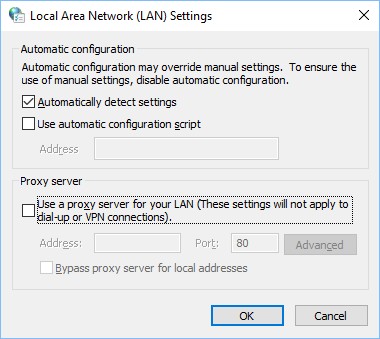 As soon as you do that, Google Chrome should start working again: you'll just have to hit CTRL+F5 a couple times to clear its previous errors responses from the cache.
That's it for now: happy browsing!