When it comes to building maintenance, technology is still a tool, and it's your manual workforce that implements any repair or replacement that takes place. If you want to take your revenues to the next level, you need a well-trained team of technicians. There should be a transfer of operational information from your existing workforce to the fresh recruits.
If there are gaps in training, it is due to a lack of communication of tribal knowledge. Every company has some operational information that is unique to it and which the experienced technicians are aware. Unfortunately, this information is neither documented nor passed on to the new employees.
The new employees have insufficient information, and they can't perform their tasks at an optimal level. The result is lower efficiency, production delays, excess cost, and lower revenues. The company suffers operational losses due to this training deficit.
A viable solution to this problem is documentation of your company's operations for both present and future reference. Let's find out how work order software reduces onboarding time for new technicians by documenting tribal knowledge. This information can be easily accessed by both existing and new technicians.
Ways in Which CMMS Software Reduces Onboarding Time
Tribal information is shared with new employees through CMMS software in the following ways:
Access to Work Order Data
CMMS provides a detailed manual containing easy-to-follow instructions and images to help new technicians become familiar with maintenance procedures. The complete work order process and all relevant information regarding the company's essential assets can be accessed by the new technicians.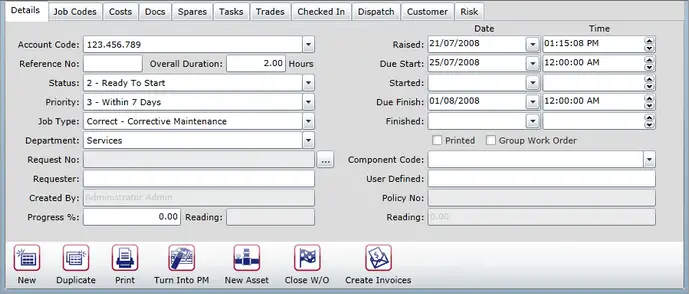 Before implementing a work order, they can get complete details of the specific asset. This would include all repairs or replacements in the history of the asset. With the clarity of information, they can complete their job in less time.
Floor Plan Details
New technicians will not know their way around your premises. The layout of a building is important, especially for large facilities having numerous assets or where multiple locations are involved. If your CMMS has site maps and interactive floor plans, this saves time and resources to help the new technicians find the exact location.
No time would be wasted asking other technicians for directions since the virtual floor plan guides them to the asset that needs servicing. This helps in building the confidence of the new technician who gets a feeling of independence.
Preventive Maintenance Schedules
The preventive maintenance feature of CMMS helps companies take care of their maintenance needs. All routine maintenance needs of company equipment are overseen, scheduled, and reported by preventive maintenance. Apart from this, preventive maintenance also helps with technician training.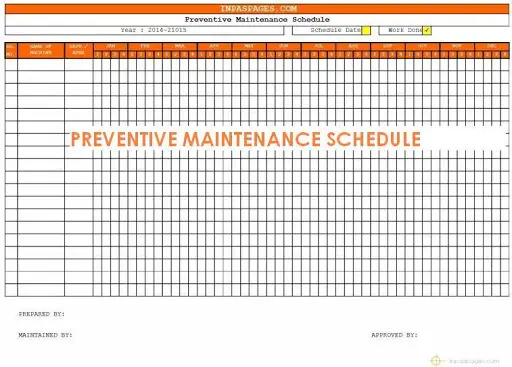 New technicians benefit from preventive maintenance in the following ways:
Managers can delegate and track work orders through the preventive maintenance scheduling feature. The new technician can be assigned a work order according to their ability that should be conducted and closed out within a specific deadline. If the new technician is unable to close out the work order on time, the manager will get to know that there is a problem.
CMMS has a quality control feature that does not allow new technicians to close out work orders independently. This enables the manager to double-check their work to ensure that it is up to the mark and then allow them to close the work order. When the new technician gains experience, the user permission settings can be adjusted so that they can complete the work order without supervision.
Tribal knowledge can be preserved through the preventive maintenance feature of CMMS. When an asset is purchased, preventive maintenance is implemented according to the manufacturer's recommendation. Over time, the schedule will be adjusted according to the repair work done and the frequency of maintenance required.
The experience of the past technicians can be incorporated into the preventive maintenance schedule, and this is a ready reckoner for new technicians. They can complete the work more efficiently.
Key Performance Indicators
An effective metric for measuring the effectiveness of a company in the achievement of its key business objectives is KPI or Key Performance Indicators. Things like asset utilization, compliance rates, customer satisfaction, avoided costs, demand forecasting are part of KPIs.
These metrics are used to measure the performance of the new technician. Since these metrics are already fed into the CMMS, it becomes easier to conduct monthly assessments of your new technicians to identify areas of improvement.
Based on their performance, you can assess whether the workload of the new technician is too high or too low and the areas in which they need training. When you have identified these issues, you can plan a more equitable work order distribution among the new technicians so that their efficiency improves. You can also provide more focused training once you know the areas of weakness of the new technicians.
Clarity Regarding Work Orders
CMMS makes it possible for the requesters to scan the QR codes and send images of the problem through the software. The requesters can attach pictures or files. They can also attach images of the parts that are causing problems.
When the new technician can get comprehensive information regarding the work order, it gives them greater clarity regarding the work order, and they can cross-reference the online manual to find out what needs to be done. This will result in learning curve benefits, and they will be able to gain experience faster.
The new technicians also get clear instructions regarding what is required. They can access all information regarding the work order through their mobile device. Managers can also track the time spent on each work order.
CMMS sends automatic push notifications and emails along with Work Order details to the technicians. With faster communication, no time is wasted, and they can attend to the problem immediately. Downtime, if any, can also be recorded and steps are taken to ensure they don't happen in the future.
Conclusions
Human resources are the most valuable assets of your company, and with the right CMMS, you can ensure higher productivity of your new technicians. To get the best return on investment in your new technicians, you need the best CMMS.
CMMS documents all critical operational information in the company and this helps accelerate the onboarding process for new technicians. Your managers can monitor their performance and take any remedial measures required. With the higher productivity of the new technicians, you enjoy higher revenues.