There are usually two types of people: those who have installed every launcher possible in the app store on their Android device and those that have stuck with their factory launcher from the day they first got the device. Both are completely natural. The first group responds to the type of need for personalization that is normal today. The second group is either scared of damages the launcher could do to their device or they are just not that into the tech stuff.
But no matter which group you belong to, a fresh, new launcher can make you feel like you have just bought a new phone for yourself. They can also be better than your original launcher in terms of speed and usefulness. And since you probably want to err on the safe side instead of downloading dozens of launchers - some of which may have a shady developer - we have compiled a list of launchers that can work phone. You just have to find the one that suits your personality.
Microsoft Launcher
When we say Microsoft Launcher, you are probably thinking about those awful Lumia launchers with colorful blocks instead of actual screens. However, this Microsoft launcher is nothing like that. On the contrary - this launcher is sleek, stylish and quite suitable for people who mean business. Why business?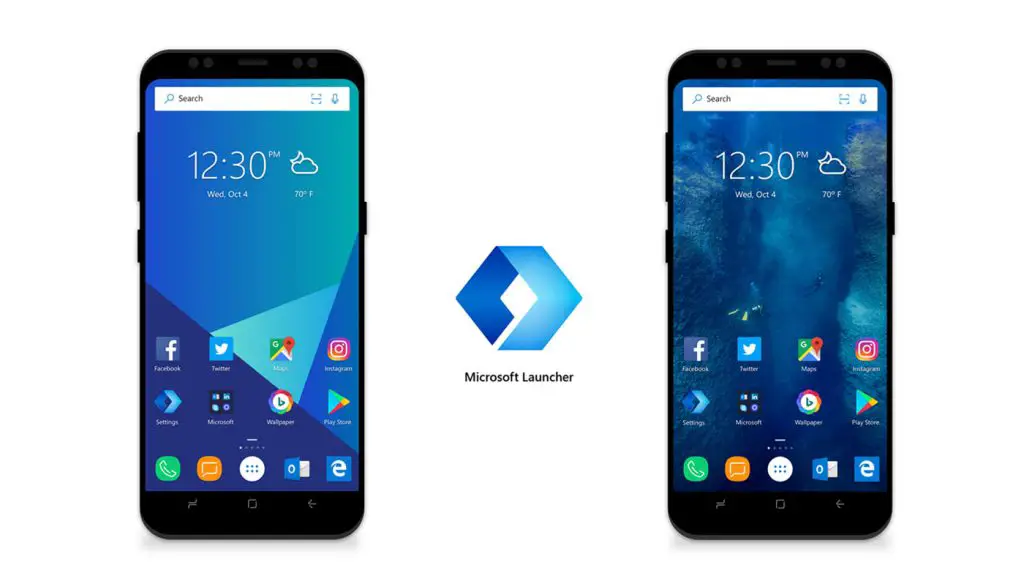 Well, there aren't too many customization options but functionality of it is amazing. Swipe once, all of your most important contacts are there, your messages, emails and so on. Sync it with your calendar and you can have that too.
So, if you are really into customization, better skip this one. But if your main focus is the connectivity, speed and functionality, go for it.
Smart Launcher
If you remember previous versions, Smart Launcher used to be really simple, with just one flower on the center of the front screen as an option. But this new version is a lot more customizable and it feels great to use it.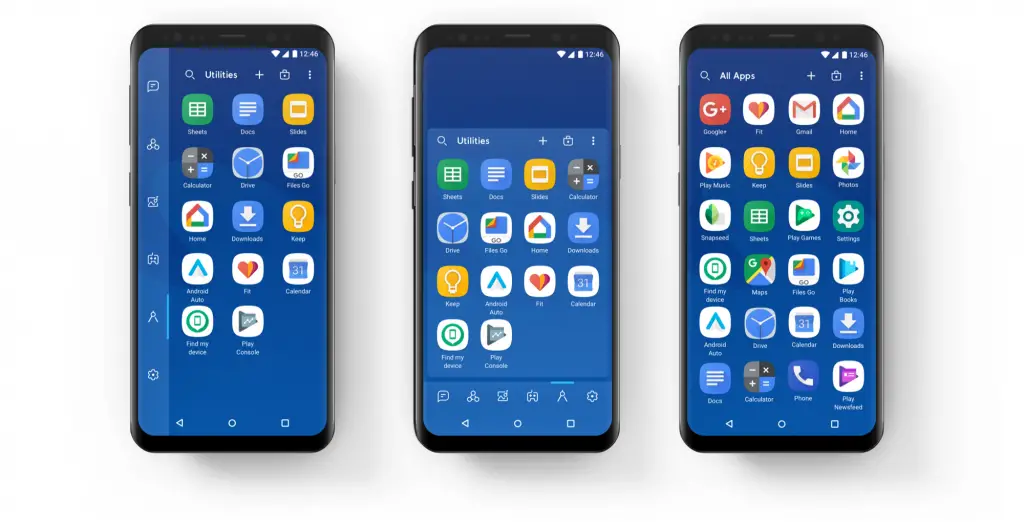 Nova Launcher
Nova Launcher is somewhat of a legend in the launcher world. It has been there for quite some time and it kept improving with each new update. Let's face it - it's probably the first launcher you have ever downloaded. It runs smoothly, it's fast and offers numerous customization options.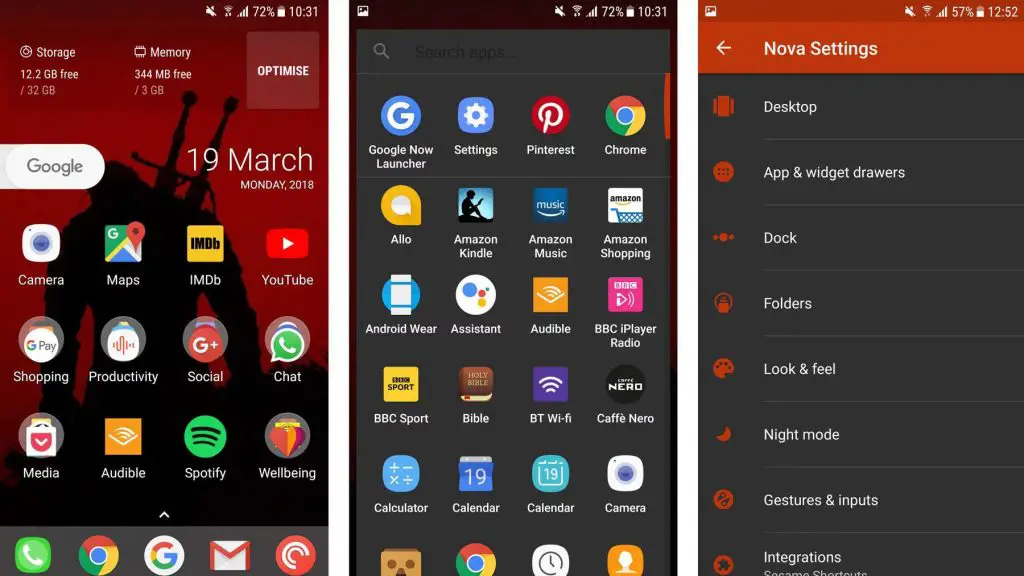 One area where it might be lacking is the amount of themes and icon packs it offers. You might like there to be more of them but if not, the customization options on this one should satisfy your needs just fine. It also looks a bit out of fashion when compared to other launchers on this list. However, it's a solid option. It allows for a lot of customization, it's fast and smooth.
Apex Launcher
The Apex Launcher is there to be customized. There are so many options that you will barely be able to decide what you want to do with it. It's fun to use and to interact with, offering a modern environment for anyone.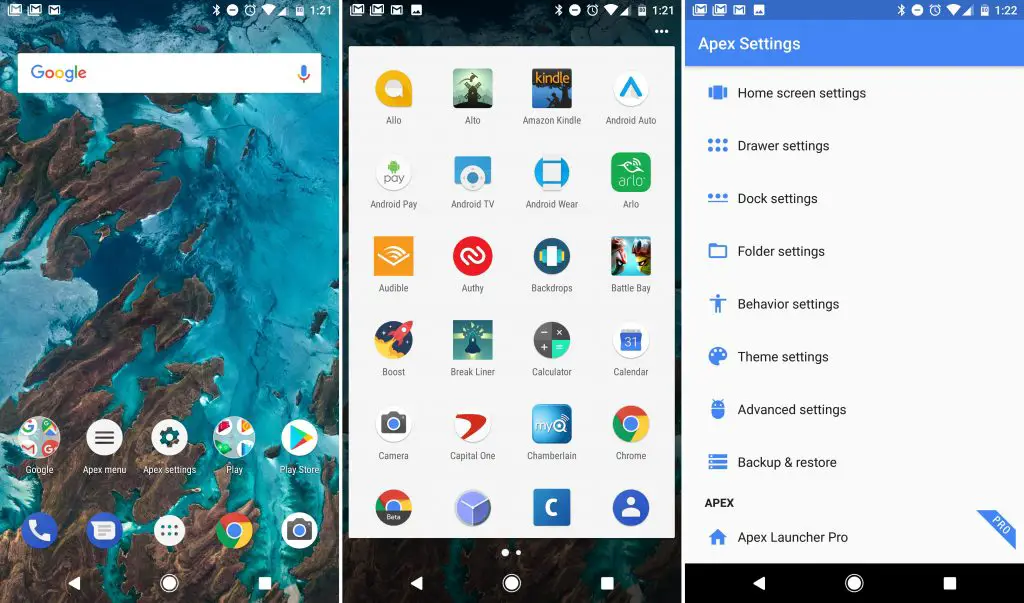 Evie Launcher
Evie is simple, stylish and fast. Out of all launchers on this list, Evie has the best out-of-the box experience but it also allows for a lot of customization. It banks on the simplicity and functionality the most, so if you are looking for something like that, definitely use it.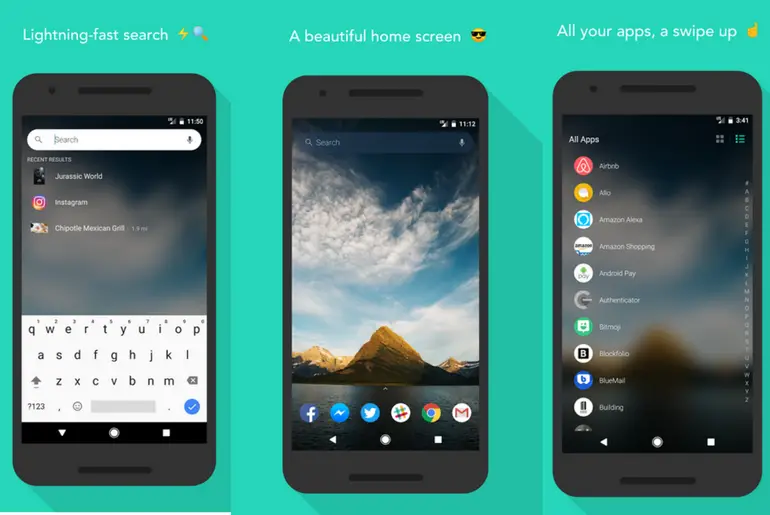 I've had Evie for quite some time now and what it does is amazing. It's full of shortcuts, easy searching and simplicity which I love. I would recommend it to anyone.