These days our phones are our everything. All important tasks are in the notes. All important documents are in our messengers. Nobody uses digital cameras anymore - phones are a very decent alternative.
But nothing lasts forever. One day you have to admit that it is time to switch from one device to another. And you are not the one to look for the easiest way, so you are switching from an Android phone to an iPhone. It means that you are changing not only the gadget itself but also the operating system.
Obviously, you need to transfer all your favorite photos and bookmarks from one device to another. You do not want to sacrifice the remaining free time you have on this routine task. You may find yourself thinking: if writers at WritePaper offer students professional paper help, there must be a tech service of some kind too. Certainly, but this task is much easier than writing an essay on your own, especially with our tricks.
The most important part of making the switch is downloading the Move to iOS app. It is a measurable goal even for a tech amateur, isn't it? A couple of words about this app. It was developed in 2015. Its main goal is to make the switch smooth without losing any important data. Sounds like a plan, doesn't it?
Step by Step
Have you downloaded the app? Congrats, you are halfway through the process. We did our best to choose the easiest possible options for all further steps.
Backup all your data
We all have different technical knowledge and backgrounds. But there are tech skills that each of us should have regardless of a major. Knowing how to backup your data is for sure one of them.
Go to the "Backup & reset" / "Cloud and accounts" option in your Android settings. Here are two things that you need to make sure of:
"Back up my data" is ON
There is a working email under "Backup account"
Are both done? Congratulations, you are amazing. Time for step 2.
Download the Google Photos app
Would you rather lose a million dollars or all the photos on your phone? So many people prefer to say "A million dollars" because they do not have it anyway. But each of us has tons of camera images. These are nice memories, beautiful shots, or pictures of important documents. Losing any of them equals the fall of the Great Chinese Wall.
You may already have the Google Photos app on your phone. The best thing about it is that it works on both operating systems (Android and iOS). Allow the app on your old phone to backup all the photos in your camera roll. Then sign in on your new device.
We are not saying that this is the only possible option. But you will see our point. Check out the advantages of this app below:
good as a precautionary measure
compatible both with Android and iOS
unlimited storage and automatic backups
Start the setup process on your new phone
Make sure that both your phones are plugged in while you are doing this. Start the setup process until you see the "Apps & Data" screen.
Download the Move to iOS app on your old device
Luckily, these days we do not need to transfer any information manually. This clever app is a blessing because it covers virtually everything:
photos and videos
message history
contacts
calendars (it may be important to keep them for your time management skills)
mail accounts
web bookmarks
You may have a logical question: does it cover Google photos? The answer is positive. But once again: Would you rather lose a million dollars or all the photos on your phone? If you replied that you would rather be underdressed than overdressed, we would be surprised. Start the transfer and download your favorite apps on your iPhone. It's time to just do it.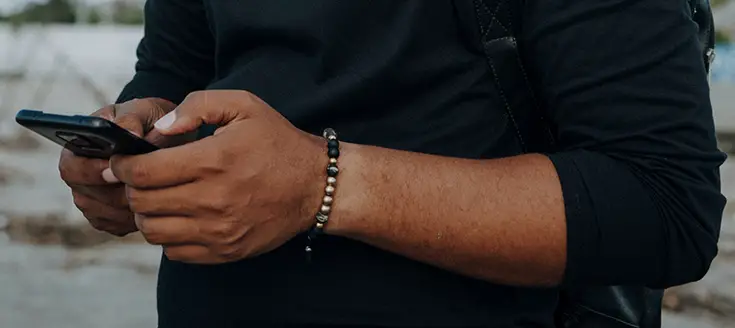 Why Am I Doing This to Myself?
Do you consider yourself a technophobe? Are you still not convinced that you can go through the process yourself? We know why. It is like finding the inner motivation to study - until you do, all your efforts are worthless. So let us show you why switching from an Android phone to an iPhone is worth it.
Live photos
Do you remember the moving photos and pictures in Harry Potter? Your childhood dream can come true with live photos available on iOS. Basically, the phone does not only capture the very moment when you click. It also saves a few seconds after.
When you make a series of shots, it will be like watching a cartoon when swiping your gallery. And you can choose any captured moment as the main one. No additional apps are needed. You just press "Edit a photo."
Surprise videos
Have you seen people posting nice videos from their holidays? Nice relaxing music playing in the background, one beautiful shot after another. You found yourself thinking that these people are very talented. They surely are. But it is very likely that they did nothing to make this clip.
iPhones generate such videos automatically! They choose the photos and videos that you took over a certain period of time and put them together. They also add the background music. Very independent and self-sufficient! You will love it.
Personalized emojis
You can create your avatar and send personalized "I like it," "It is mind-blowing," or "I am happy" emojis. The very process of creating your prototype is great fun. You choose the smallest details: the shape of eyebrows, piercings, glasses, anything!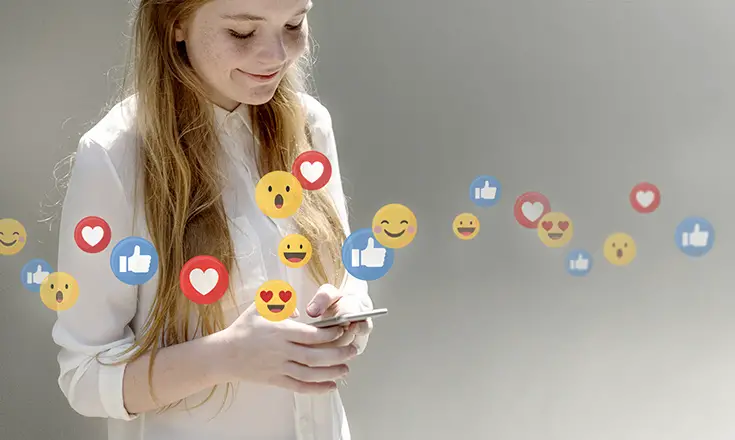 AirDrop
AirDrop is a super cool technical feature. Two iPhones can share the data through AirDrop within seconds! You can share over a hundred photos without compression within that time! Please note that you cannot connect Android and iOS through this feature, only two iOS systems.
iMessages
This is another cool feature that the owners of iPhones can share. It is a kind of a built-in messenger where you send each other texts through the Internet. It looks like a regular SMS, but it is free of charge in terms of your mobile operator.
If you receive an "I love you" message, your screen will get flooded with hearts. If you congratulate someone on New Year, they will have fireworks on their screen. A "Happy Birthday!" message will also make a receiver smile and feel the special celebration atmosphere.
Bottom Line
If you make a decision to switch from one operating system to another, you will discover a world of new bonuses and opportunities. Steve Jobs once said that he was earning thanks to the youth showing off. To some extent, he was right. But we cannot deny that Apple developed a whole bunch of cool features that we can enjoy. However, if you lose your data when switching from one device to another, no features will be important to you. So please make sure that you follow our simple instructions when making that switch. It is also a great occasion to boost your technical literacy.