3 days after the official release on the eBook stores, the ASP.NET Core and Angular 2 book quickly ranked its way through the Top 10 charts of Amazon.co.jp e Amazon.co.uk best sellers in the two target categories Web Services and C#.
The response in Japan was nothing less than breathtaking, as the book ranked up until it reached the number one position for both of them!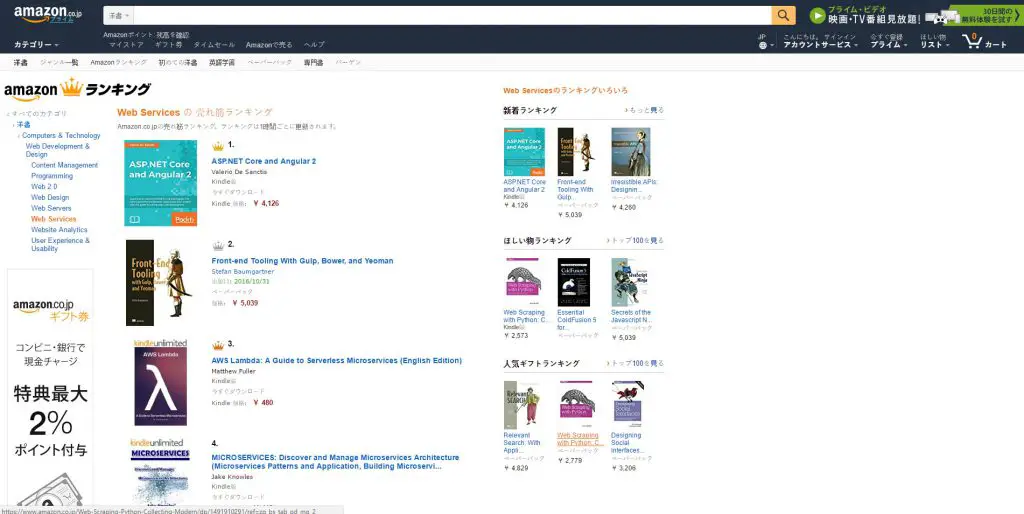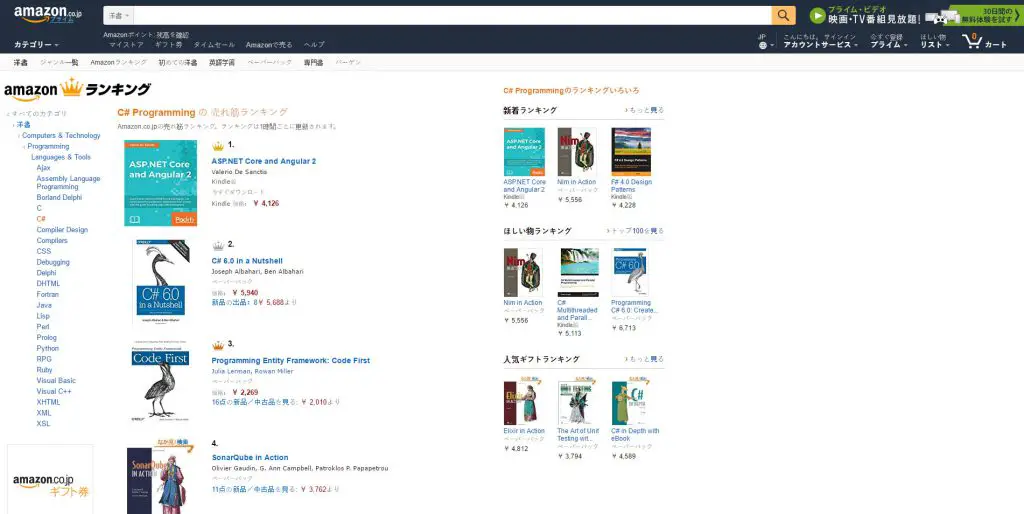 It also had great results in the United Kingdom, where it's currently ranked best seller #3 in Web Services, #6 in APIs e #8 in C# categories, other than being in the Hot New Releases of the week: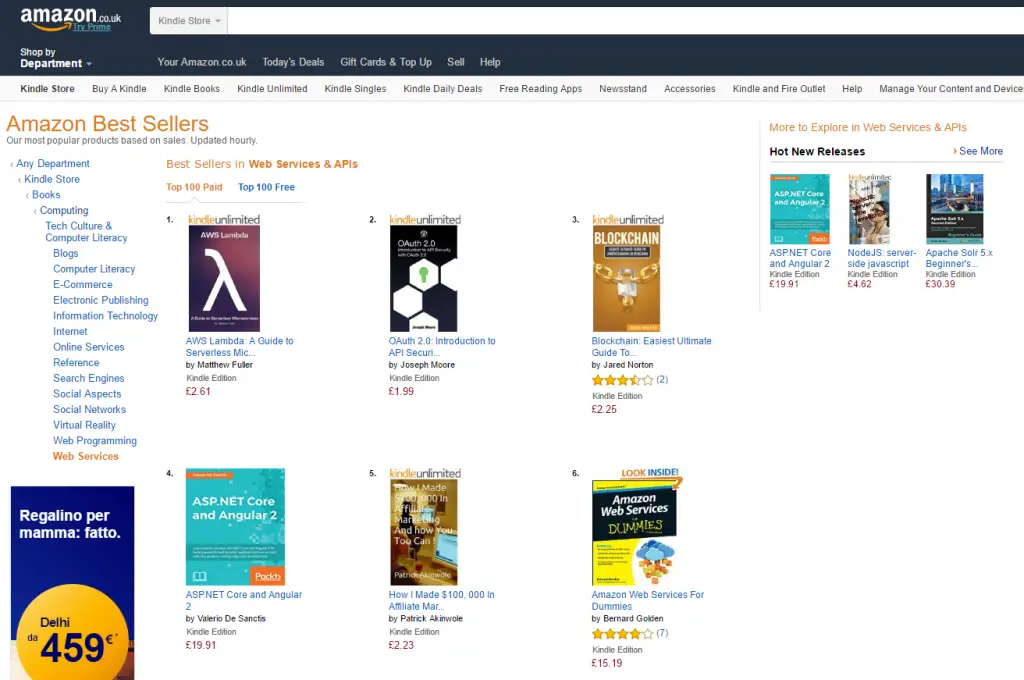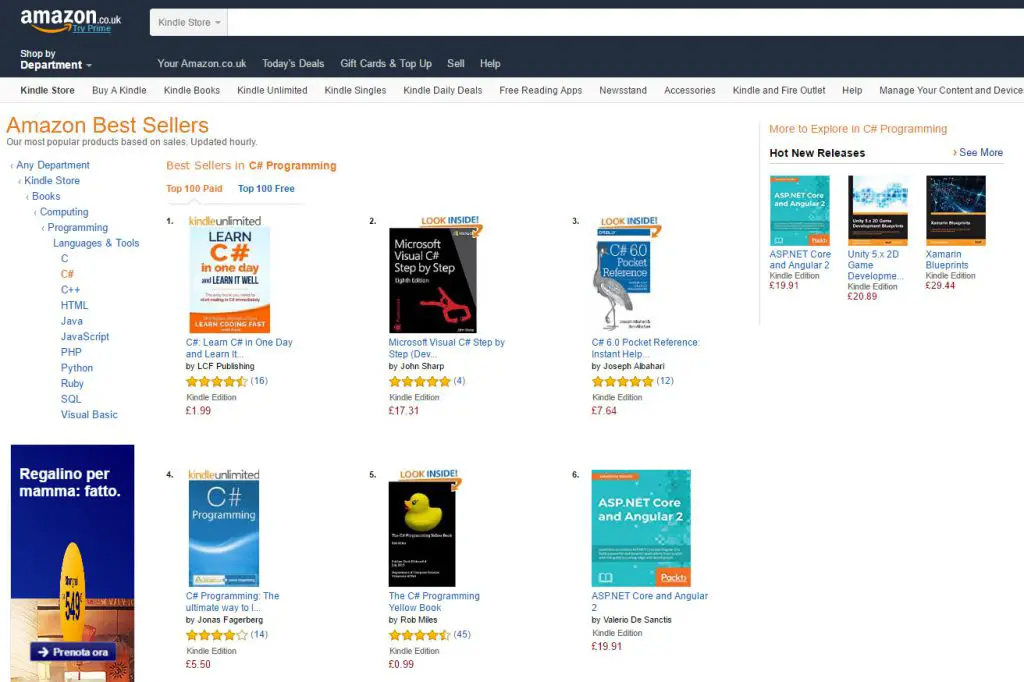 ... and even in Germany, where it reached #6 in Sprachen & Tools for foreign e-books: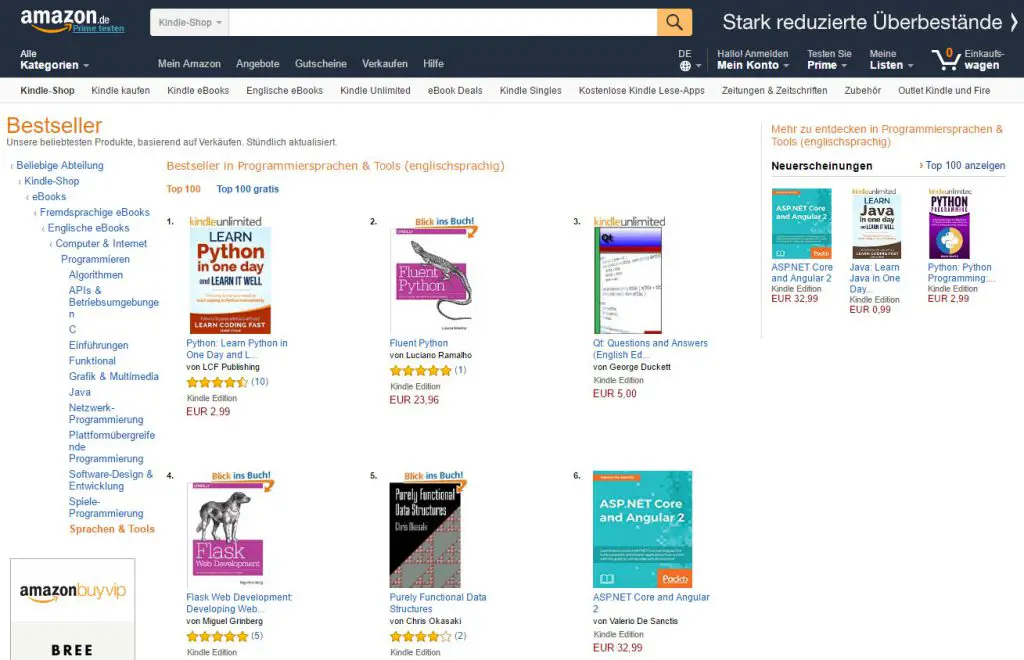 The book is also holding its own in several Amazon local e-stores, such as Italy, USA, France, Canada, India and Brazil, with significative sales results and remarkable placements among various best selling charts.
Altough it's still too soon to say anything, we already feel insanely happy while looking at these first signs of international appreciation all over the Amazon world! We would like to thank everyone who chose to invest their money on our project, starting with our beloved readers who always supported us.
Thanks a lot and... enjoy the reading!