If you love making videos, you know that it's a miracle when the footage you have is flawless. More often than not, you have to deal with minor - or even major - defects that spoil the whole look of the finished product. If you ever had a project you thought was destined for the trash bin, then you might find this article useful. In it, we'll go through 7 most common video quality flaws and - most importantly - will discuss how to fix them. So if you wish to know how to enhance a video, dive right in!
Dull Colors
Granted, the camera's eye will probably never be as developed as the human eye and will continue to take in fewer colors. But it certainly doesn't mean that your footage has the right to be bleak. Even if you have been shooting with subpar video equipment or the weather conditions were poor, there is a way to fix dull colors. Some of the more popular video editors have a nifty function of color correction. It may come in the form of the Curves or color wheels. Whichever tool you choose, just try to keep the colors natural. Moderation is the key when it comes to color restoration.
Poor Brightness
Alright, the colors might be fine, but there's still no way to make out what is happening on the screen. The reason? The footage is way too dark. The solution? Increase its brightness, of course. Once again, it doesn't matter what caused the brightness to be so low. The important thing is that most of the video editing software is equipped with tools that can lighten your video in a snap. Just make sure to further tweak saturation and contrast so that your movie wouldn't look too washed out.
Black Bars All Around
Another flaw that might plague your footage is the ugly black bars, either along the sides, or on the top and bottom. This happens because the aspect ratio of the screen you are viewing the footage on is different from the ratio the footage was shot in. Since you can't go back in time and change the ratio to correspond to the one of the screen, you simply need to crop off these unsightly bars. Sure, you'll slightly alter the frame of your video, but at least it will look clean.
Shakes and Trembles
In case your footage was shot while the camera was handheld, chances are you'll end up with a shaky video. These involuntary effects are an eyesore that prevent viewers from enjoying your clip. So the logical step is to get rid of them. Luckily, more advanced video editors offer a video stabilization feature. With just a few clicks, you'll be able to make your footage smooth and watchable.
Unnecessary Details in the Background
Sometimes when you are swept away by the shooting process, you might fail to see something or someone photobombing your footage. So does that mean that this amazing clip with a minor distraction should go to waste? Not at all! You simply need to slightly reframe the footage. Crop the frame to leave the distractions out of it. You will not only create a dramatic zoom, but will also make sure that nothing distracts the viewers from what is going on on the screen.
Trim Here and There
Another way to improve video quality doesn't involve the picture but rather deals with the content. Once you have the footage on your hands, there is no need to use it whole. Thoroughly and scrupulously watch it though and cut those moments that either capture something boring or that have flaws in them. Don't be afraid to leave precious minutes on the virtual cutting room floor - the better your source footage is, the better your video will look.
Through in Some Effects
This tip seemingly deals with the visuals, but can affect the whole perception of your movie as well. We are talking about effects. Not the special FX used in Hollywood movies, but rather about subtle ways you can slightly change the ambience of the shot. By adding a certain effect - lighting, vintage, cinematic, flares, fog, and stuff like that - you elevate the whole footage and are able to tell a story through visual narrative. So even if you don't exactly improve the quality of a clip per se, you enhance the quality of your movie as a means to tell a story and convey a message.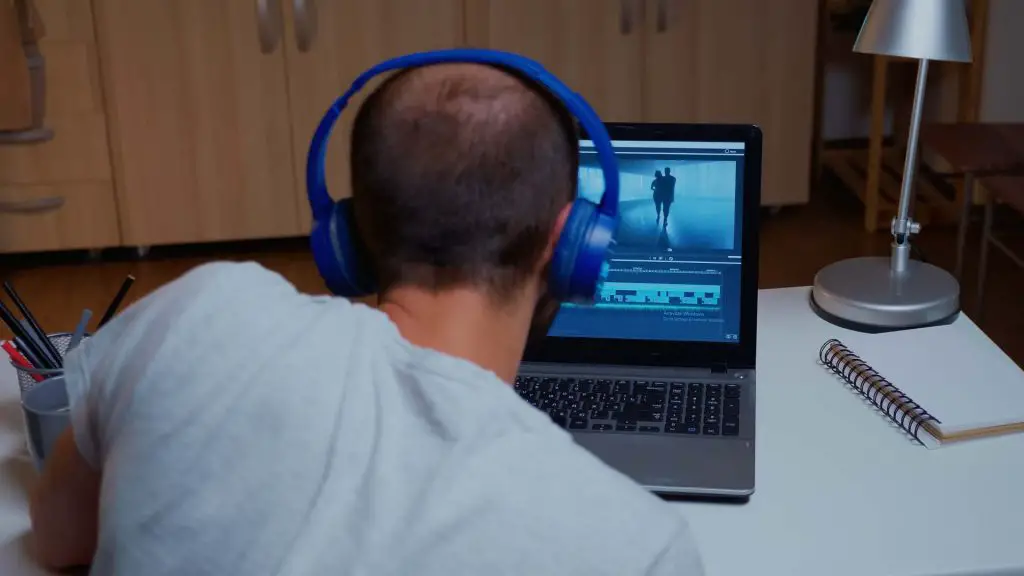 And that's it - this has been our little crash course on how to make the quality of a video better. Now that you know the theory, it's time to put this knowledge to good use, right? But what tools should you use for it? There are, of course, myriads of video editors out there, and your choice should depend on your budget, skill level and preferred hardware.
In case you are a PC user who needs a comprehensive video editing software that is also intuitive, then make sure to learn how to enhance a video in Clipify. This is a free video editor that combines essential and advanced tools into a user-friendly workframe.
Another free software that can help you with the job is OpenShot. The developers claim it to be almost on par with Premiere, so try to improve a video in OpenShot to see if it's true.
If you like to work on the go without installing any new software to your computer, then go with Moovly. This is a web-based video editor that is actually quite capable of an online service. So if you value your hard drive space, but still want to get a job done, use Moovly to enhance a video.
Conclusion
And there you go - now you have the tips and the tools, which means that you no longer need to suffer bleak, dark, shaky, and plain boring footage. Use these tips to become the true visionary that you are destined to be.