If you are looking for an alternative who will allow you to avoid teaching your friends & colleagues how to properly use Skype, Hangouts or other similar softwares to host or partecipate video-conferences, you'll be happy to hear that there's a new player out there worth of your attention: its name is Zoom and, if it keeps the growing pace of these last few months, it will probably become a killer-application just as WhatsApp did for istant messaging and TeamViewer did for remote desktop.
Introduction
The best thing you can do to fully understand the Zoom true potential is to take a look at the project's official website, which explains in few words what it's all about: like we already said, we're basically talking about a cloud-based collaborative platform that allows users to host and/or join video-conference meetings.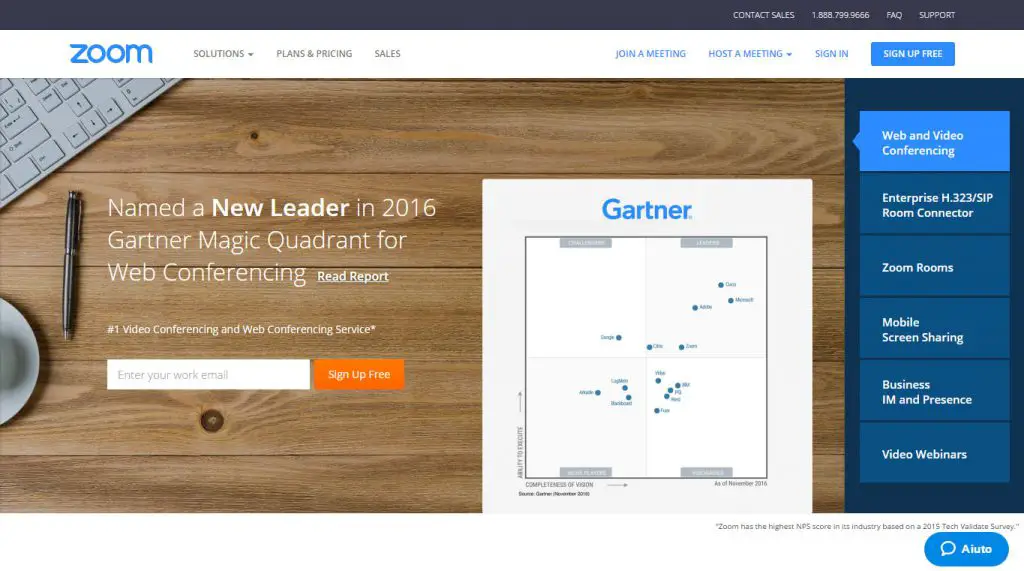 In order to host meetings, you will have to register to their website so you can have access to the administrative panel where you can setup your meeting rooms, configure your company logo, send/manage invitations and so on; if all you need to do is join as participant, then you can skip the login phase entirely and just insert the meeting ID provided by the host. A download will then start, containing the software client required to connect to the meeting room in a secure way.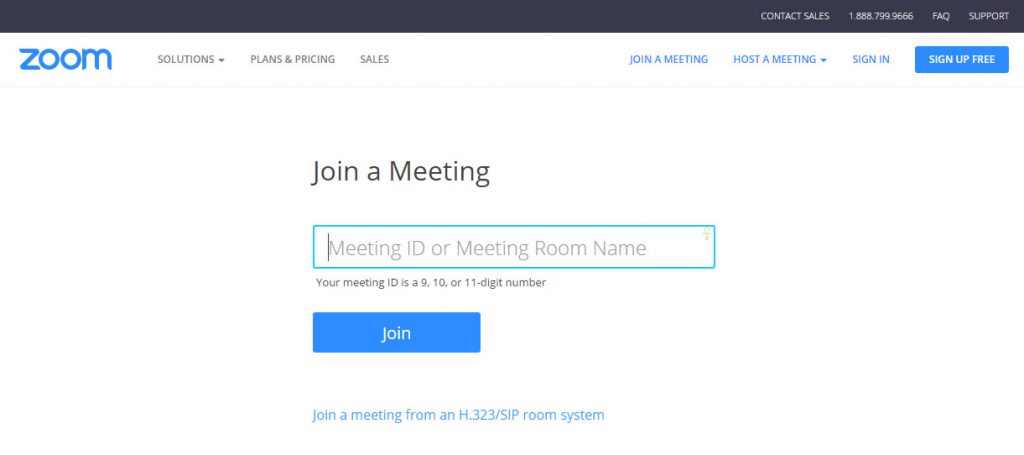 Before joining the meeting, the software will detect and configure the audio/video capturing devices connected to your PC (webcam, microphone, headphones and so on): if a working microphone is found during this phase, it will give you the chance to use it or disable audio (video-only conference): this can be very useful when you already have a conference call in place and just want/need the video feed. Needless to say, there also is an instant messaging tab where all users are allowed to chat and/or send attachments in real-time - unless differently specified in the meeting settings, where the admin can do a number of things - such as disable the meeting chat & more.
Features
At this point you could say something like this: "Hey, that's not bad at all, but..." Yeah. The software surely has a lot of tools in its shed, but these are things that - more on less - any decent competitor can assure, including - yet not limiting to - the aforementioned Skype and Hangout. That might leave you with another question: why should we use Zoom in the first place?
In short words, here's why:
Free license for personal use, meaning that you'll get Zoom free for personal use with a 50-users limit for each meeting: that's a lot of people, way more than Skype and Hangout allows for free.
You could also expand your meetings capability up to 500 users (with a paid subscription plan).
Neat and simple Screen sharing mode, far better than the competitors: each user can also be given the chance to interact with shared screens, just like they could do with a Remote Desktop software such as TeamViewer.
Secure audio, video and text connections guarranteed by a built-in Client-Side Encryption built against an Advanced Encryption Standard 128-bit (AES 128).
Crystal-clear interface, very easy to understand for less experienced ones.
Fully compatible with Windows, iOS, Linux and most mobile devices (iPhone, iPad, Android).
The last two points above are easily the most important ones if you plan to use Zoom on a business level and/or for working purposes. When I introduced it to my office, I was surprised to see my fellow managers and chair members using it without significative flaws. Even the AD had no hard times understanding it, as he managed to pull off a screen sharing after few minutes.
Useful links
If you're interested in know more about Zoom, I strongly suggest to take a look at the following web sites:
That's it for now: happy meeting!