Smartphones play an important role in our everyday lives.  As per a survey, there are almost 3.8 billion people who regularly use their smartphones. Tasks like learning, shopping, bookkeeping, fitness & nutrition observation are being performed with help of mobile apps.
Another research also shows that a person installs 80+ apps (on average) on a single mobile phone.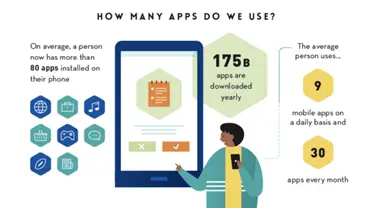 That's amazing, isn't it? People use several types of mobile apps like communication apps, tools, business apps etc. However, there is one app category "productivity apps" which is widely used with a popularity rate of 91.67%. The higher usage of productivity apps greatly defines it's worth & importance.
How productivity apps can simplify your life?
A productivity app is a tool that helps in keeping your work organized. It helps you in completing the tasks easily and managing them without much effort. Some of the major areas where it can help you are:
Being organized. Productivity apps like Notes, Calendar and Planners help you declutter your schedules and let you plan effortlessly. It helps you complete your work on-time efficiently.
Reducing the screen time. Social media is consuming more than three fourth of screen time. With use of a screen time tracker, you can reduce your time on social media apps. There are many such habit trackers and applications that can help you in managing your daily activities to keep you fit physically, mentally and emotionally.
Tracking health.

Following the habit trackers, other productivity apps are fitness apps and meditation apps. They help you keep your cool through meditation and workouts.
Top 13 productivity Apps for 2021
Productivity applications not only help in the above-listed ways, their usage radar extends to a greater limit. Listed are a few productivity apps that can be used in daily life for maximum productivity with lease efforts.
Otter
Otter is a latest, AI-powered software that produces voice communication transcripts of the document. Otter lets you automatically capture, transcribe, scan or post some portion of a discussion. Its application for speech recognition helps recognize different voices in dialogue. In actuality, the app can also transcribe sessions in just a few minutes delay.
Size: 7.9 MB
Downloads:

1,000,000+

Rating:

4.5/5
Invoice Maker
Invoice Maker is a free invoice maker that is very much useful for freelancers and small businesses. You can generate invoices, get the balance sheet done, send payment reminders and keep track of all the bills using the app. It is editable so one can add self-logo, business addresses, payment mode, export as excel sheet when needed.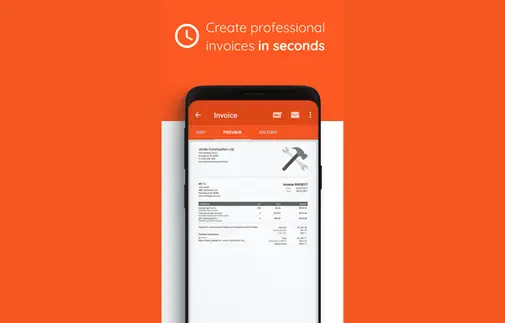 Size: Varies with device
Downloads:

1,000,000+

Rating:

4.8/5
Asana
When affixing explanations, attachments, and due dates to your assignments, along with notifications for upcoming jobs, you can organize and schedule your day. Asana trying to support you escape spreadsheets, emails, and, worst of all, handwritten notes by grouping all the important plans and details into a single "knowledge pool" inside. The benefit is that they eliminate errors and have a repeatable procedure that can be practised by everyone on your team.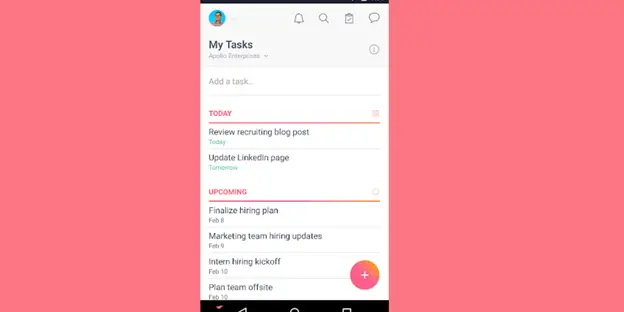 Size: 14 MB
Downloads:

1,000,000+

Rating:

4.5/5
PushBullet
In an age of device-wide multitasking, PushBullet is an interface blessing. By syncing text, images, video, audio, weblinks, emails, notes, call updates or something else completely remotely; it links a smartphone and a device. It helps you to view your phone applications and events on a computer screen, basically, and remove the need to switch between the two devices when at work or while playing.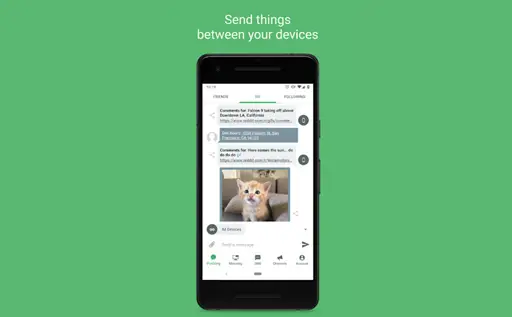 Size: 4.8 MB
Downloads:

5,000,000+

Rating:

4.5/5
Evernote
To save images, documents, web sites, audio recordings, PDF files, sync files, record voice reminders and build to-do lists, use this versatile note-taking software. Moreover, a true safe choice of Evernote is the indexing function. Add stuff to your online notebook, and on your laptop, handheld computer or site, you can browse and view them.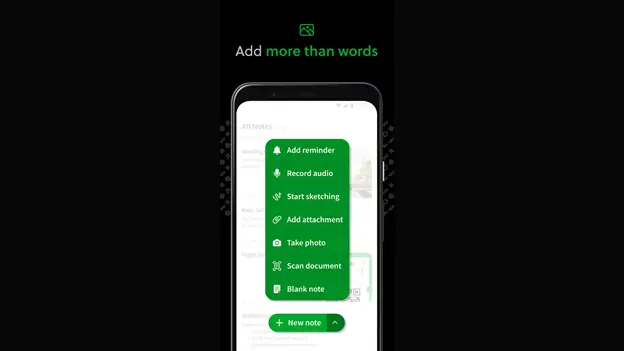 Size: Varies with devices
Downloads:

100,000,000+

Rating:

4.1/5
DocuSign
Who claims that to sign a significant contract, you must be fully available on the place? In order to open the folder, click the link in your inbox. Follow the signing process and press on the "signature confirmation" button. After verifying it, like everybody else involved in the program, you get an alert that the contract has been signed. Without shifting a step from your workroom, DocuSign will help you to sign a lot of paper-based stuff. For additional info regarding the product, check out this link.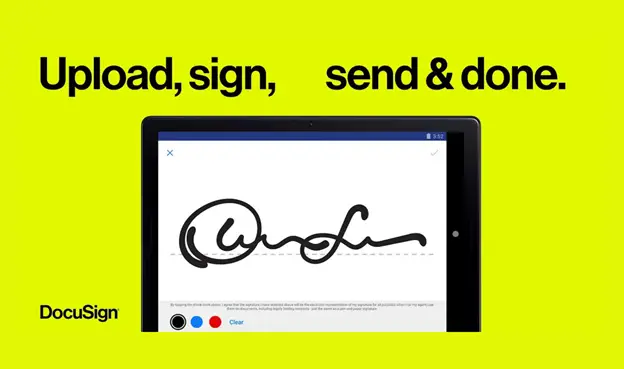 Size: 89 MB
Downloads:

5,000,000+

Rating:

4.6/5
OfficeTime
Office Time is the best companion of a company owner. It is very helpful and visually interesting: document billable hours during the working day and, based on that knowledge, produce invoices and reports. You will have to test this one out on your own as a small businessman to see the advantages.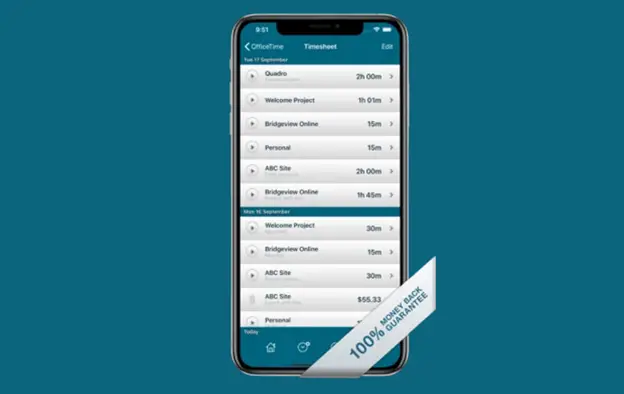 Size: 24.1 MB
Downloads:

NA

Rating:

4.0/5
Mint
Like to hear if the bank approved your company check? Your accounting data is collected by Mint, all in one location. Whenever you want, keep an eye on your investments, inspection, insurance and pension plans, and even monitor spending regularly. A potentially powerful financial tracker.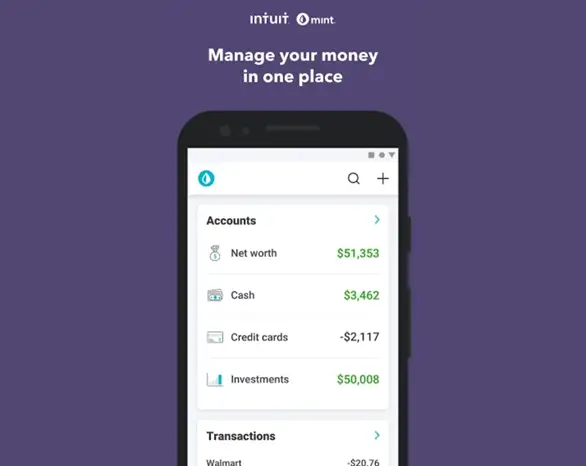 Size: 98 MB
Downloads:

10,000,000+

Rating:

4.5/5
Expensify
This brings the expense experience into a single GUI, renders it digital and modifies the process easily to 1) take an image and 2) send it. The elimination of stress and time required to file a cost report will have a substantial effect on efficiency relative to the difficulty of other spending software: Expensify will definitely make things easier thanks to its nice UI and a truly simple UX.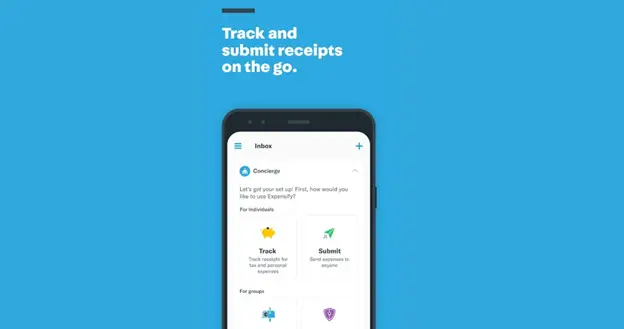 Size: 83 MB
Downloads:

1,000,000+

Rating:

3.4/5
Voxer
Voxer is basically a chat tool, but it relies mainly on the opportunity to hold a conversation like a walkie talkie as quickly as possible, without the lack of confidentiality. Also, the audio output is much clearer than a walkie talkie, and it syncs anywhere you customize Voxer.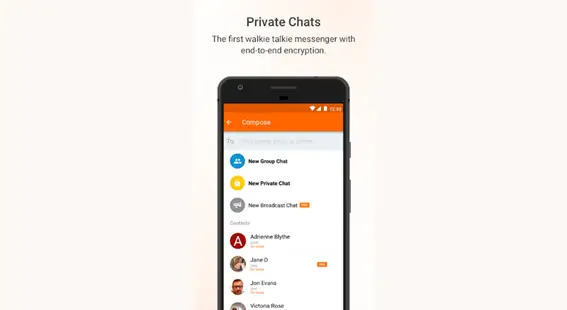 Size: 25 MB
Downloads:

10,000,000+

Rating:

4.1/5
Todoist
Installed on more than 25 million+ devices, the Todoist app which built on advanced natural language processing makes your work life much simpler. Combine to-do lists, boards, labels, projects, and filters to customise your productivity. It takes just a few clicks to organize all your important projects priority wise.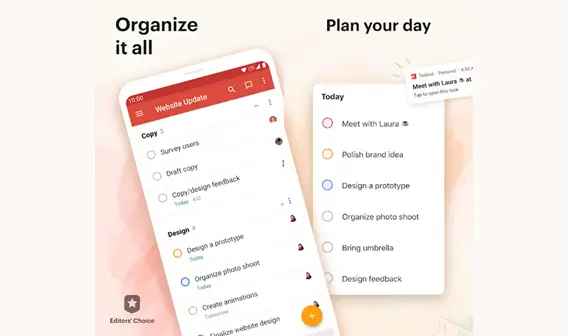 Size: Varies with devices
Downloads:

10,000,000+

Rating:

4.6/5
Buffer
Buffer is an app for media planning and is famous with brand marketers, experts in digital marketing, media publishers and influencers of the internet. The two major aspects of the software are analytics and scheduling.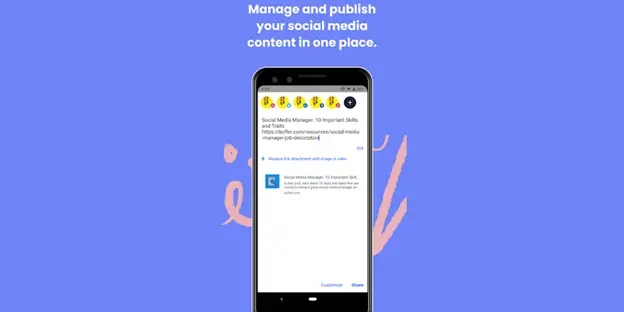 Size: 14 MB
Downloads:

1,000,000+

Rating:

4.0/5
LastPass
LastPass is one of the password manager available nowadays: it will make easy for you to recall all your passwords, from work to private addresses, social media networks, video/audio streaming sites, e-commerce websites, and more.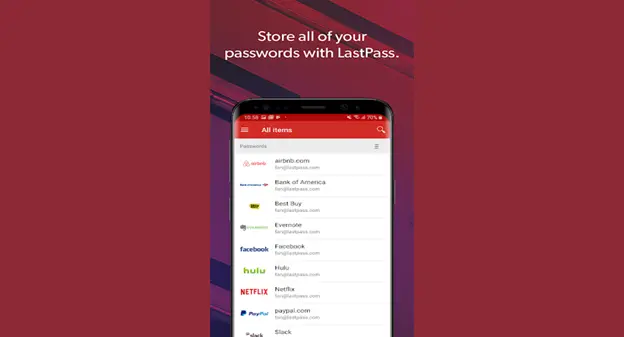 Size: Varies with device
Downloads:

10,000,000+

Rating:

4.3/5
Conclusion
 Productivity apps are helping us in completing our daily tasks seamlessly even without our knowledge. Simple productivity applications like calculator, reminder, scheduler, timer, alarm and calendars have become a part of our life.
To get even better productivity results, It's time to extend the usage of applications in other routine jobs too. For that, make use of the above listed productivity applications in your daily life. If you achieve better productivity outcomes then let me know in the comments. I will be happy to know.