As a remote business owner, you must wear many hats and be adept at various tasks. When we talk about hats, here it generally refers to different skills. Starting from managing finances to handling customer service, but there's much to keep track of. Tracking and managing various departments in any remote business is not always easy.
However, here are some of the best ten tools every remote business owner should use. These tools will help make your life easier, whether you're looking for an annual report template or the right fonts for your business cards. Let us have a look at a few of them.
1. Trello
If you manage a remote team, you know that staying organized is key to keeping everyone on track and ensuring meeting deadlines. One tool that can help you with this is Trello. Trello combines boards and cards to organize thoughts and tasks. You may create boards for various projects and add cards with details about each task. You can assign specific team members to each card, so everyone knows who is responsible for what.
Trello makes it easy to see what needs to do and when it needs to do, which can help keep your remote team organized and efficient.
2. Asana
Asana is a business management tool that helps remote business owners manage and complete tasks.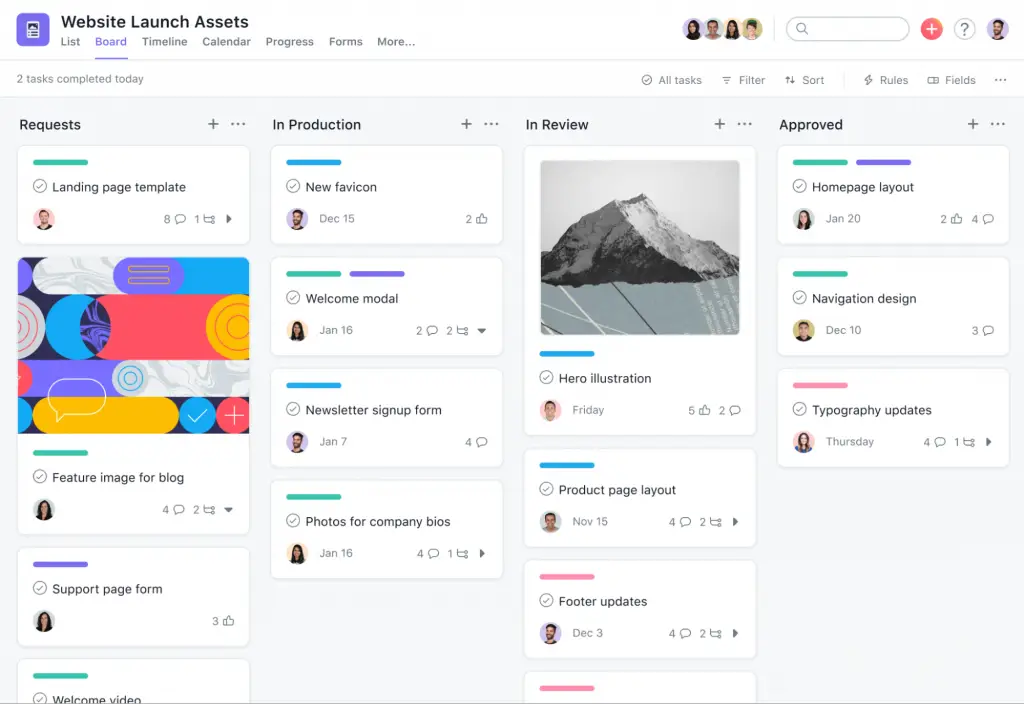 The tool allows users to create and assign tasks, set deadlines, track progress, and collaborate with team members. Asana also offers a mobile app, which makes it easy to stay on top of tasks while on the go.
3. Grasshopper
Virtual phone system Grasshopper gives your business a professional edge. With Grasshopper, you can have a toll-free number and extensions for your employees so that customers can reach the right person easily. You can also set up voicemails and auto-attendants to promptly ensure all calls' handling.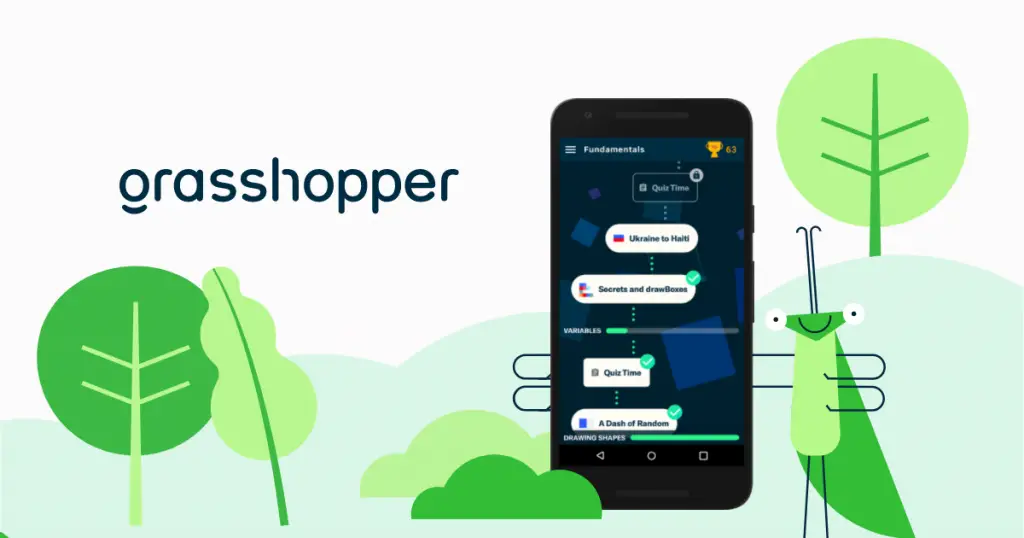 Grasshopper is an affordable way to present your business with a professional appearance and make it simple for customers to reach you. Every remote business owner should use it.
4. InVision
InVision is a powerful, all-in-one design platform that helps businesses create stunning visual products. InVision has everything you need to bring your product designs to life, from creating prototypes to managing team collaboration.
And because InVision is cloud-based, you can easily share and manage your designs from anywhere.
5. CoSchedule
CoSchedule helps you plan, publish, optimize, and measure blog and social media posts. It also includes an editorial calendar, team collaboration, and post-scheduling. With CoSchedule, you can easily see scheduled content for which day and make sure that your team is on the same page. It could be beneficial for your team members who are in different time zones.

CoSchedule also allows you to Automate Your Social Media Posting, which can save you a ton of time! And with their ReQueue feature, you can automatically reschedule your best-performing content to keep your social media channels active even when you're busy.
6. Venngage
Venngage is an excellent tool for remote business owners because it allows you to create visuals for your business. You can use Venngage to create infographics, presentations, and even printables. Venngage is easy to use and has a wide range of templates that you can use to create your visuals. The poster maker is a great way to create high-quality visuals for your business. With easy-to-use tools, you can create professional and eye-catching posters.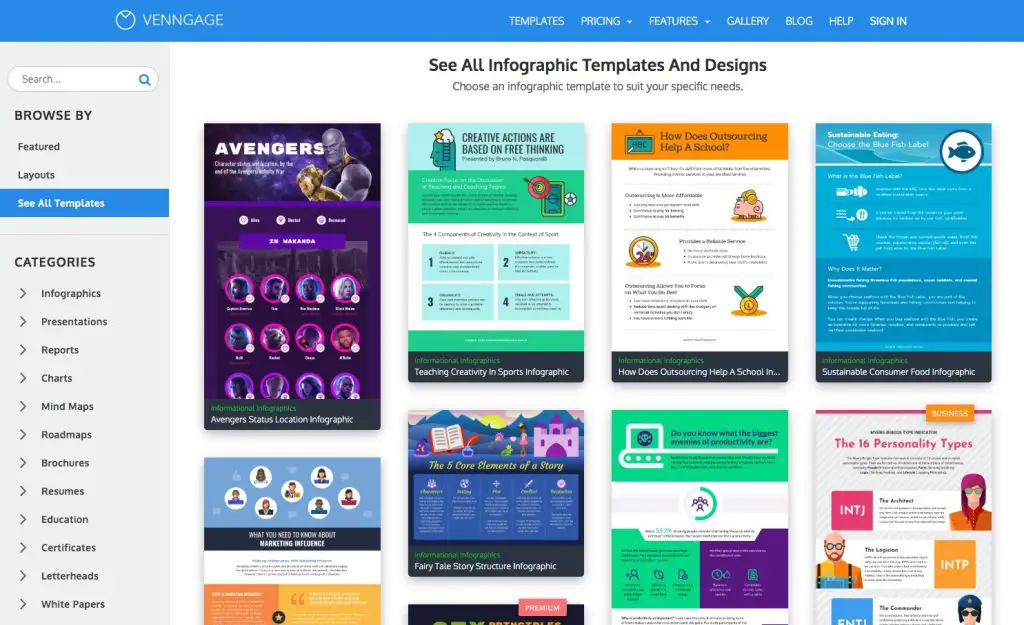 Further, one can also use an annual report template to create a yearly report of the company to track the progress and achievements of your company over a year.
7. Wagepoint
As a remote business owner, keeping track of your finances is vital, so Wagepoint is a helpful tool. It allows you to easily create and track invoices, payments, and employee payroll in one place. In addition to payroll, Wagepoint also offers a comprehensive suite of HR tools. It includes everything from tracking employee absences to onboarding new hires.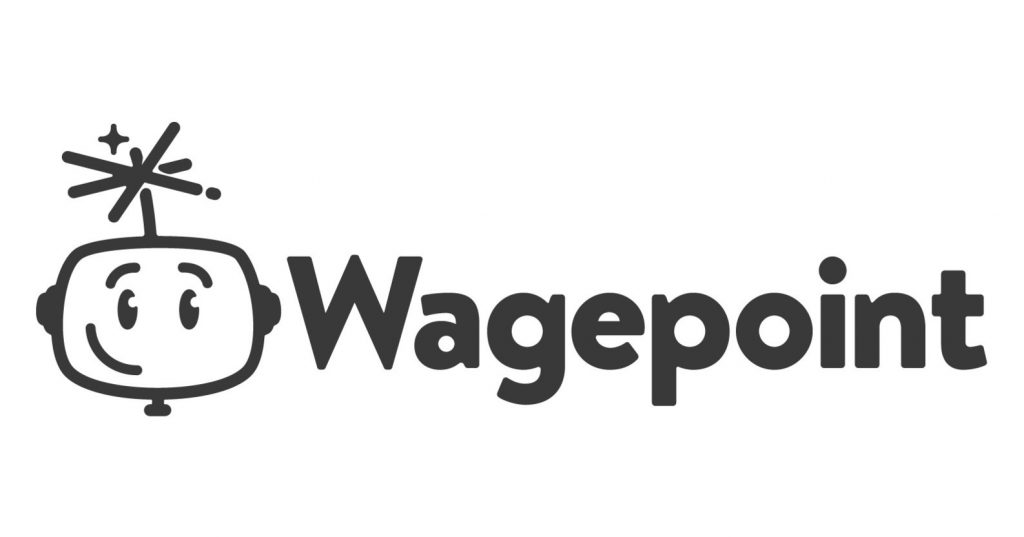 With this tool at your disposal, you can keep track of your team's performance and ensure everyone is on the same page.
8. Slack
If you're running a small business, you're using Slack to stay connected with your team. It's a messaging app that allows you to create different channels for different topics and easily keep track of conversations. It features a search option to find old messages. Slack can help remote business owners in many ways. If you have employees who are working remotely, you can use Slack to keep track of their progress and give them feedback in real-time. One can also conduct remote employee training without any hassles.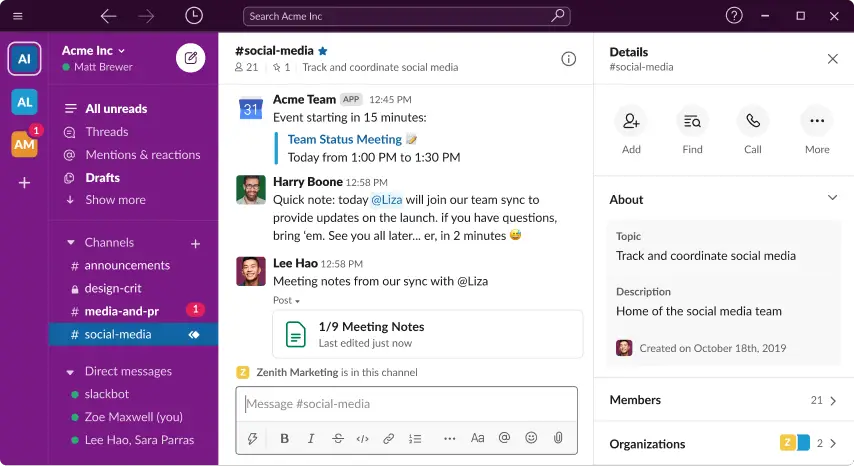 One can also use Slack to share files and collaborate on projects. And finally, if you ever need to step away from your desk for a meeting or call, you can set up an away message, so your team knows when you'll be back. So those are just a few ways Slack can help you run your remote business more efficiently.
9. Canva
Canva is one of those essential tools for remote business. With its easy-to-use design interface, you can create beautiful posters, annual reports, and more without prior design experience. Additionally, with Canva's library of fonts and templates, it's easy to create professional-looking documents that impress your clients and employees.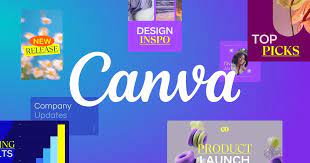 For starters, the poster maker is great for creating eye-catching promotional materials. And if you need to create an annual report or employee training manual or letter template, the template library has plenty of options to choose from. Best of all, Canva is free to use.
10. Doodle
A doodle is a scheduling tool that helps you easily coordinate meetings and events. It's perfect for small businesses or teams who need to schedule conference calls, webinars, or even regular check-ins with clients or team members. With Doodle, you can send out a poll with possible meeting times and see which option works best for everyone involved.

Doodle also makes it easy to keep track of upcoming events and deadlines. You can create a calendar view of your schedule to see what's coming up at a glance. It can help you plan your week or month more effectively to make the most of your time. If you're looking for a way to be more productive and save time, Doodle is worth checking out.
Conclusion
So these are the ten helpful tools every remote business owner should use. These tools will help you stay organized, efficient, and productive while working from home. So don't wait any longer, and start using them today and see how they can help your business grow.