Slideshows are good for expressing complex ideas visually, deconstructing them into parts easy to understand. Whether there is a business idea you need to deliver to your colleagues, or a personal project, slides can become a necessary visualization of your statements. They can boost your professional performance significantly. Though, to make it work, you need to not only know how to make slideshows, but what software to use for different purposes. 
There are many slideshow makers for PCs available on the market. They differ in features, interfaces, and design styles. It can be quite a complicated task to choose the one that will work for your project most efficiently. 
This article will show you four best software for creating professional-looking slideshows: SmartSHOW 3D, PTE AV Studio, Corel VideoStudio Pro, and InVideo.
SmartSHOW 3D
Creating slideshows can take a lot of time if you want to make sure everything is in the right place and looks neat. Yet, it can be greatly optimized by using pre-installed templates. SmartSHOW 3D is exactly the slideshow maker for PC that will help the slides creation process to be easy and fast.
It has over 200 templates. This feature alleviates the slides' creation and narrows the time to just a few minutes. The templates are multipurpose, meaning there are definitely those suitable for your project the most.
SmartSHOW 3D is the best choice for beginners. The interface is intuitive: there is no need to learn it, you can start creating slideshows right away.
The abundance of tools allows you to insert videos, music, voice comments, and graphics. To enhance the slideshow, resize the files, improve the photos' and clips' quality, use effects and transitions.
Save the project in almost any file format: there are many of them suitable for different platforms and purposes.
This photo slideshow maker for PC is available for Windows 11, 10, 8, 7.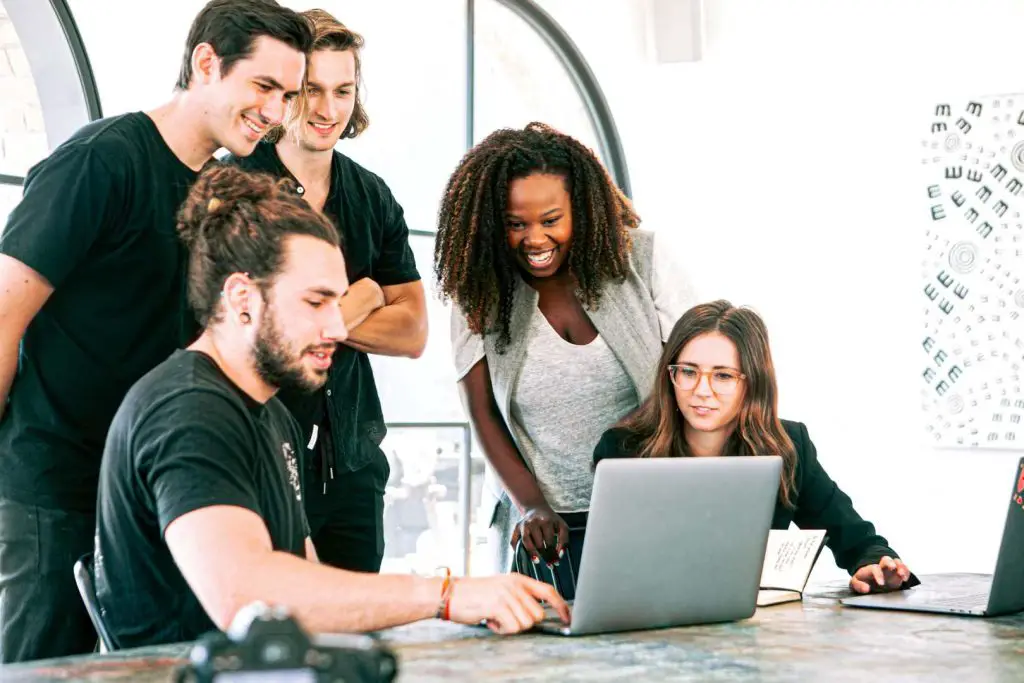 PTE AV Studio
If you need a business slideshow with a few elements in it, yet catching attention and concise, consider PTE AV Studio. It is a simple slideshow maker for PC that has everything needed for good slides. There are plenty of tools to customize the images and clips for creating a neat slideshow for business speeches. It won't make the slides overflow with elements.
Apply an action to a mouse click on the specific slide. For instance, at the end of the slideshow, it is useful to go back to the first slide to keep an intro visible.
Create buttons to make the navigation more efficient.
Use a few basic transitions between the slides to make them more entertaining.
Follow the grid when positioning the elements on your slides.
Publish the project on YouTube or Facebook, or save in .zip to save the space on your PC.
PTE AC Studio runs on Windows 11, 10, 8, 7.
Corel VideoStudio Pro
This software suits creative purposes. Corel VideoStudio Pro can be the best option for making not just slides but movies in your workplace or for business. Its focus is video editing, so the tools are mainly for composing the project from clips.
VideoStudio is a slideshow app for PC that has many useful features to make your slideshow look high-profile.
Enhance the clips quality by applying color correction. It has auto correction mode as well as specific features to change independently.
Apply effects and transitions to create the dynamic effect, immersing your auditory into the slideshow.
Advanced tools are optional but useful: they will bring the slideshow visuals on a higher level with 360 editing panoramic views and speed effects.
There is an option to convert the speech from your video clip to the text to create subtitles.
It is compatible with Windows 11, Windows 10, Windows 8, 64 bit only.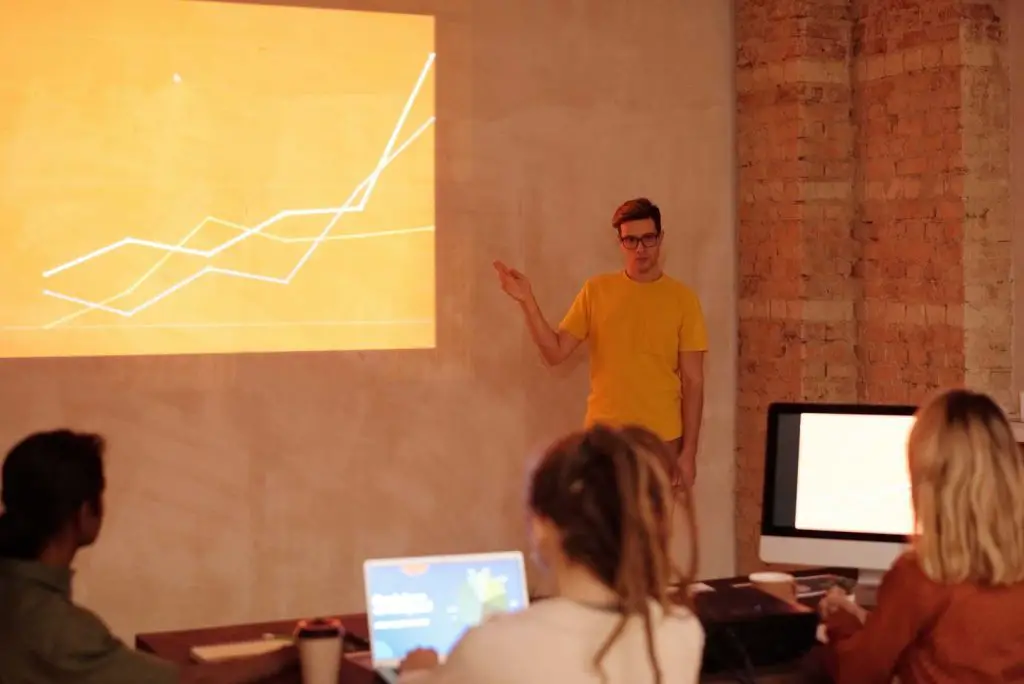 InVideo
To create vivid and trendy slideshows, opt for InVideo. It is focused on designs, catching attention with bright colors and fancy fonts.
There are a lot of templates divided by industries. This will allow you to find the template specifically for your workplace. That way, your slides won't be inappropriate in terms of visuals.
Choose the images from millions of stock photos. You don't need to spend time looking for an available stock resource.
Use agile video and audio editing tools to customize the slideshow, conveying your ideas most accurately.
Share the project with your team, so you can work on the slideshow together.
It is an online software, so there is no need to install it.
What to Choose
These four slideshow apps for PC are the best on the market nowadays. There are many tools in each of them to use for creating slides. Keep in mind the purpose and aim of your project when choosing the software.
SmartSHOW 3D is the best for beginners and multipurpose use comprising all the needed tools within an intuitive interface. Whereas PTE AV Studio can offer limited features for business slides, Corel VideoStudio Pro is focused on the video making and editing, and InVideo helps with fancy designs but has quite an advanced interface.
If you are still not sure what is the best option for you, try each of the programs to make a decision. All of them have free trials or plans with limited options for access. It's a good way to make up your mind about the program.