From time to time, when you would like to use your Micro SD card, you can be prompted with the following error message:
SD Card is Full or not Accessible.
This can happen for a number of reasons, even there is plenty of space in the SD card. Truth to be told, getting "SD card is full" error when it is actually not is often a clear indication that the SD itself is corrupt.
This kind of problem could be found in most tech forums posts, such as the following one:
I got a message showing SD card is full or not accessible when I was trying to taking photos on my Android phone. So I delete some files from the card, even there is 14 GB free space but the message shows again and again. I really don't understand what's going on. Is there any way to solve the problem? Thanks.
 The Main Causes of the SD Card Corruption
If you're getting these kinds of messages, it most likely means that your SD card is corrupted. There are several causes that might have caused this, such as the following:
Manufacturing Defects, especially for those SD cards with cheap price and nameless brands;
Virus or Malware Infection
File System Corruption
Accumulating Bad Sectors in SD Card
Improper insertion/ejection of card
How to Fix SD Card is full or not Accessible
Here are a bunch of thing to try before anything else.
#1. Add the SD card in Another Device
Insert the SD card to another device and check it's OK or not. Since there is enough space in the card, the problem might be on your smartphone or camera. If there is no available device, you can just connect the card to your PC via a card reader. If the card is accessible, which means there is no problem with the card.
#2. Clear the Cache Data on the Card
Clearing the data cache on the card is another useful solution to fix the SD card full error. The cached data is temporary files or junk data occupying the free space on your SD card. You have to clear the settings that go along with the application and then wipe the cache totally. Usually this function could be found in the Settings > Storage menu panel on your smartphone.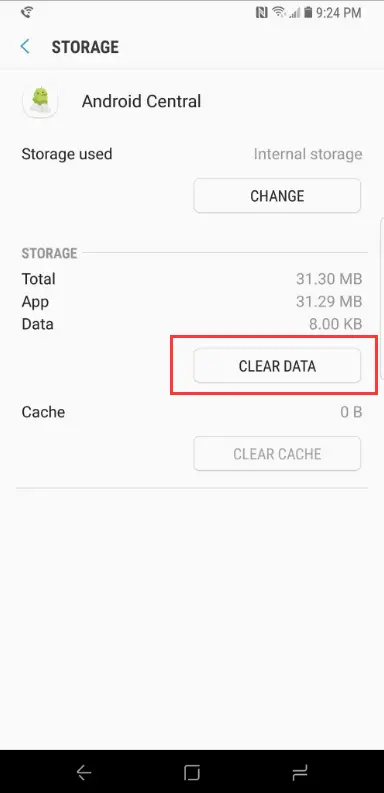 Once you finishing cleaning the data cache on your Android smartphone, the inaccessible error issue might be solved successfully.
#3. Format the SD Card to Fix the Card is Full issue
As far as we know, the most useful and easiest way to solve a corrupted card error is to format it. To do that, we can use one of the many free partition software available to format the corrupted SD card quickly and easily. In this post we'll make use of AOMEI Partition Assistant Standard, a disk management tool designed for Windows which is fairly easy to use. It covers the most basic features including resizing, moving, splitting, merging, formatting, creating and extending partitions, but also add practical utilities to manage your hard drive. To convert MBR to GPT disk, rebuild MBR, change drive letter, NTFS to FAT32 converter and migrate OS to SSD are the most favorite features among Windows users.
You can download the freeware version from the CNET downloading site as well as from the official website.
Connect your SD card to your PC, and launch the freeware. Select and right-click the card, then click Format Partition: change the partition name (if you want to), then choose the preferred file system and click OK to begin the formatting process.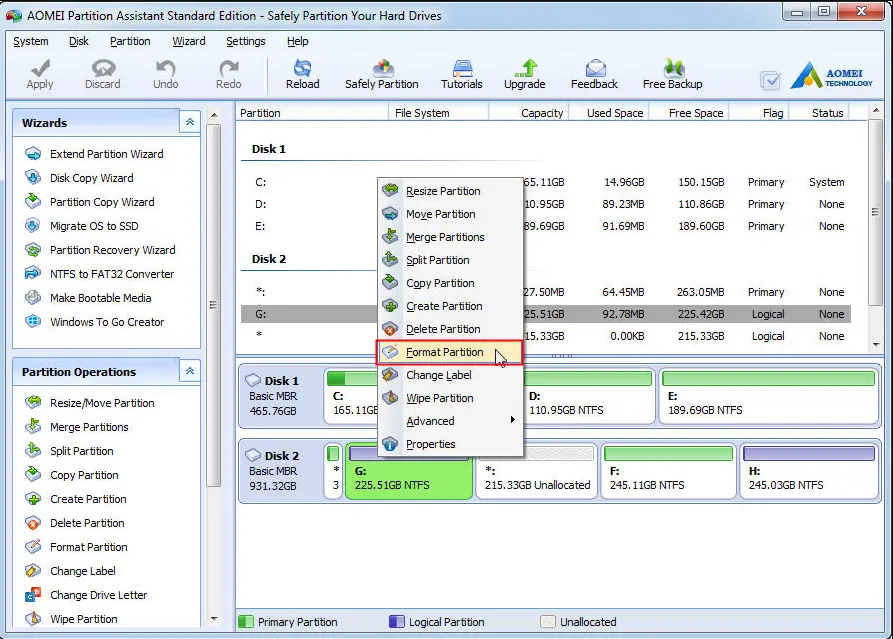 #4. Use CMD - Command Prompt
Sometimes the SD/MicroSD card shows an empty folder even fom the disk management tool even when it still contains data. Whenever this happens, the following solution might be helpful.
Connect the SD card with your PC, and type cmd by pressing Windows + R keys on your keyboard, then you will be lead to command prompt dialogue box. If your SD card drive name is J: drive, then type the following command:
attrib

-

h

-

r

-

s

/

s

/

d

j

:

\

*

.

*
Once all those processes finish, you can check for the data from your SD card.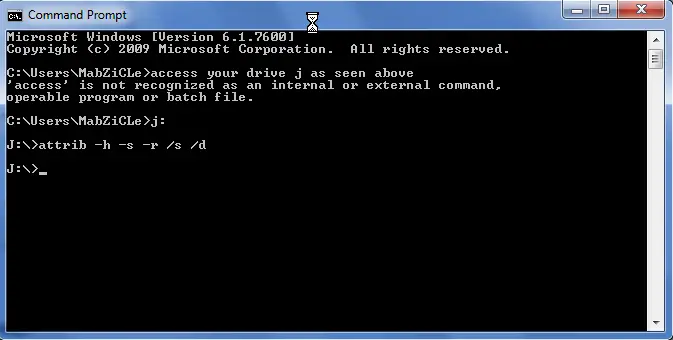 Those four solutions are the most useful and common ways to fix the error of SD card is full and not accessible. You can give the above methods a try based on your certain situation and you can of course to solve the error quickly and easily.