In this post we'll review PDFelement 7, a new desktop software for creating, editing and/or convert PDF files available for Windows and Mac.
As always, we'll try to bring everything into view – features, tech specifications, company profile, and a pricing analysis for the various pricing plans offered by the product.
Last but not least, we'll share the results of our very own test-drive, where we tried to convert some PDF files into MS Word and MS Excel files.
Are we ready? Let's start!
Company profile
Before digging into the product, let's take a look at the publisher: PDFelement 7 is powered by Wondershare, an international software company founded in 2003 that develops multimedia applications for both individual and business users and is devoted to providing the leading PC applications and Internet applications in the industry for worldwide users.
Over the course of the latest years, Wondershare has set up branches in Japan, Europe and the United States one after another, and established R&D center in Shenzhen, Beijing and Hangzhou, with over 70% R&D personnel on its staff team. Their paying users are spread throughout the world in more than 160 countries and regions; the sales performance is developing at a high speed by more than 50% compound growth rate per year. Wondershare is a key member of the National Planning Software Enterprises and a global leader in application software development, with research and development centers in ShenZhen and Tokyo, and marketing branches in Tokyo and Vancouver.  Their worldwide competence in developing multimedia tools and utilities has been recently acknowledged with three consecutive mentions in Deloitte's "Technology Fast 50 China" list of fastest growing enterprises, and twice by Forbes in their "China Potential Enterprises".
About PDFelement
PDFelement is a software to allow people to create, edit, convert and combe their PDFs: such features are obtained by integrating cutting edge techniques in user-centric design and breakthroughs in editing and form recognition technology; the software looks like a standard MS Office application ("office-inspired look"), which should bring confidence to non-experienced users as well as experienced ones: the overall objective is to make the users work with PDF files just like they would do with standard Microsoft Word documents.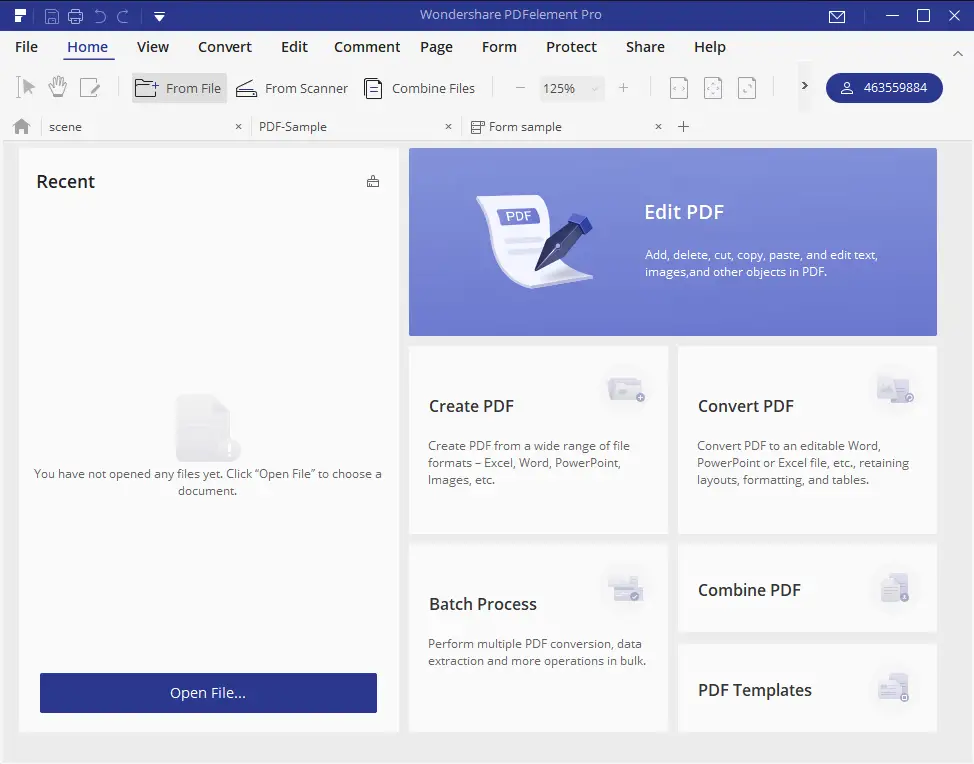 Here are the main elements that have been redesigned since version 6:
Brand-new UX/UI: An intuitive dashboard feautring an all-new minimalist, yet powerful, user interface.
Convert features:  Documents will be converted with greater accuracy to MS office files, thus retaining their layout, formatting, and tables.
Advanced Writing Tools: New UI-accessible commands to create PDF documents in minutes with advanced writing and editing tools.
User Management Console: A workflow interface that allows users to provision, track, and manage their PDF licensing across groups and teams.
Improved Team Collaboration: A complete set of commenting and markup tools to easily communicate with friends and/or colleagues while editing PDF files.
Simplified Licensing: Three simple licensing options with different features, from the personal user to more demanding enterprise teams.
Features
Here's a breakdown of the product's most distinctive features, splitted into categories:
Create. Convert or scan to PDF a wide range of file formats that anyone can view, with any PDF reader, on virtually any device.
Edit. Quickly and easily edit PDF documents, including scans without going back to the source files.
Convert. Transform any PDF to and from Microsoft Word, Excel, and PowerPoint without losing fonts and formatting.
Collaboration and signature features
Comment. Review and mark up PDFs using a complete set of commenting tools. View comments or access markup for review within a single, unified pane.
Review. Gain the input you need and help participants see and build on other reviewers comments on your PDF documents.
Sign. Define signature workflows and send PDFs to others for signature approval and contract execution.
Forms and user actions management
One-click Form Creation. Turn flat or any non-fillable form made in Word, Excel, or any other application into a fillable and editable PDF form with just one click.
Edit Forms. Drag and drop to create PDF or web forms in minutes. Make any field fillable by adding text fields, check boxes, buttons, and more.
Collect Form Data. Easily collect analysis ready data from your clients by creating fillable PDF forms from paper or existing electronic files.
Data Protection & Security features
Passwords and Permissions. Control access to your PDFs by applying password protection or permissions to restrict printing, copying, or altering.
Redact Information. Permanently delete sensitive information, including specific text and illustrations from your PDF documents.
Apply Digital Signatures. Add certified digital signatures to help recipients validate document authenticity and integrity.
Conversion and OCR
Convert PDF. Convert PDF into other fully editable formats .docx, .doc, .xlsx, .xls, .pptx, .ppt .docx, .doc, .xlsx, .xls, .pptx, .ppt, .epub, .txt, .rtf, .html, .hwpx, .hwp
Scan to OCR. Convert scanned (image) PDF into fully searchable and editable PDF using OCR technology; built-in OCR text recognition and conversion of multilingual documents 23 languages.
OCR text recognition and conversion of multilingual documents 23 languages
Batch conversion. Batch conversion is supported for all the supported destination formats.
PDF/A support.
Format conversion. The built-in OCR will try to preserve and reproduce document layout and formatting elements (headers, footers, graphics, footnotes, page numbering, captions)
Image extraction. The "Searchable Text Image" or "Editable Text" mode will extract all images in a PDF to separate image files during the OCR process.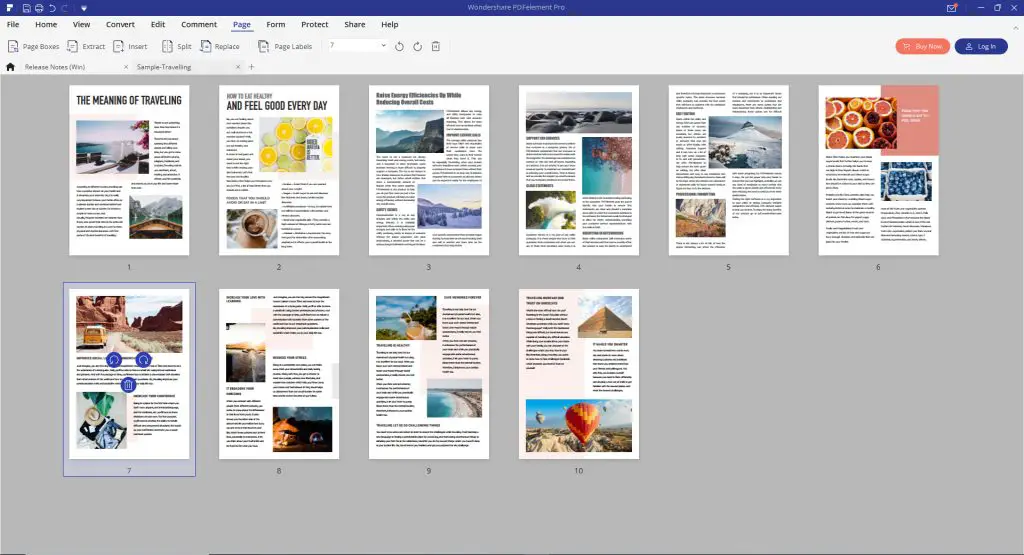 Supported platforms
Wondershare PDFelement is available for Windows and Mac with the following requirements:
Microsoft Windows XP, Vista, 7, 8, 8.1, 10
macOS 10.14, 10.13 10.12, 10.11, 10.10
As for the system requirements, both platform will require at least:
512 MB RAM or above
1Ghz Processor or above
500 MB Disk space or above
Also, Internet connection is required for version updates, activation of paid features and product license.
Pricing and versions
PDFElement 7 comes in three different versions:
PDFelement Standard: Ideal for personal use to create, edit, and sign PDFs. All standard features, except file attachment, advanced OCR tools, batch watermark processing, PDF from scanner feature, PDF/A support, advanced text/metadata extraction from images and text scanned as images, and PDF optimizer (to reduce file size).
PDFelement Pro: The complete PDF solution for professionals and a growing team. All standard and pro features (including those listed above).
PDFelement Business: All the PDFelement pro features with multi-licensing options (enterprise volume licensing) and enhanced support from Wondershare. 
The Standard and Pro version can be purchased from the following links:
Standard and Pro versions also offer an Education Plan that allows students and faculty to save 50% on the PDFelement stock price (more info on the "buy" page); the Business version requires to contact sales for a custom pricing.
Payment options
Wondershare PDFelement 7 features the following payment option plans:
Perpetual license. One-Time Fee with full license ownership, Billing and Account Support included and additional payment required for software assurance.
Yearly subscription. Yearly fee with leasing usage and Billing, Account Support and software assurance included.
Software assurance includes: product Upgrades to latest version, technical Support and product updates/bug fixes.
Test-Drive
We tried PDFelement 7 with a Windows 10 machine (with 16GB RAM) and converted a bunch of PDF files into MS Word without significative issues: some of these files had text converted in vector paths instead of fonts, thus making it un-editable with standard Acrobat tools; the OCR managed to bring out the most of them, making us able to edit them in MS Word and then re-author a PDF file without significative difference with the original. Be wary, the results were not identical, but definitely good-looking, especially if we compare such result with standard PDF-to-DOCX online tools freely available on the Internet.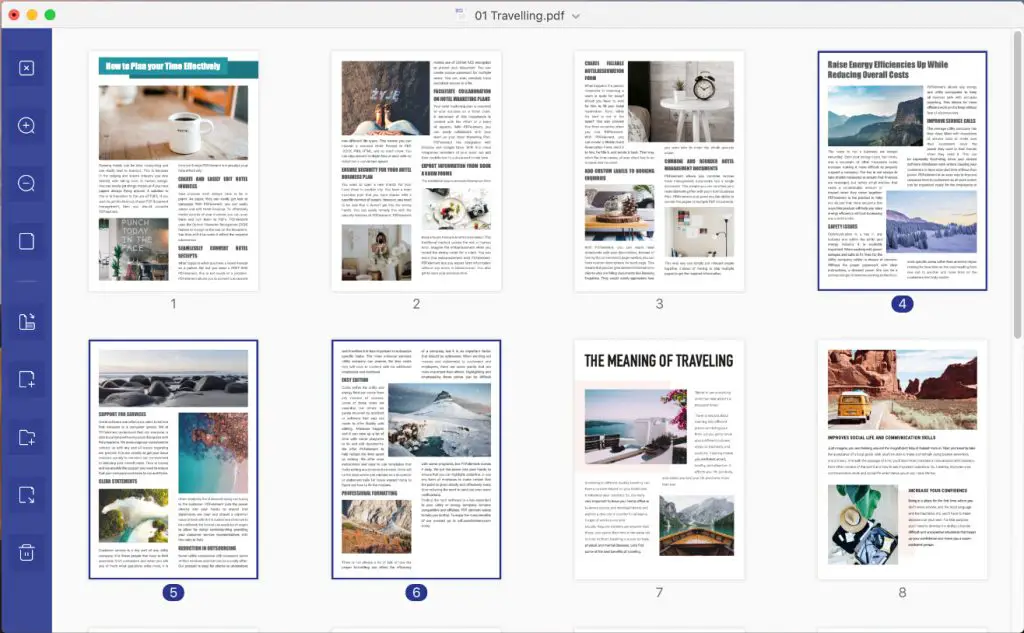 Right after that, we switched to a more technical test using some PDF containing commercial invoices which we would like to have in MS Excel format: the PDF to spreadsheet conversion is not an easy task, and – honestly speaking – we have never seen a PDF converter that could handle it well, thus always ending up coding it from scratch (see our EPPlus post series to better understand what we mean). However, we were quite pleased with the overall results of PDFelement 7, which managed to pull off a decent MS Excel output that we were actually able to manually convert in few minutes, thus saving some valuable time. That's definitely a nice addition in the PDF converting scenario, which definitely lacked some usable PDF-to-Spreadsheet option.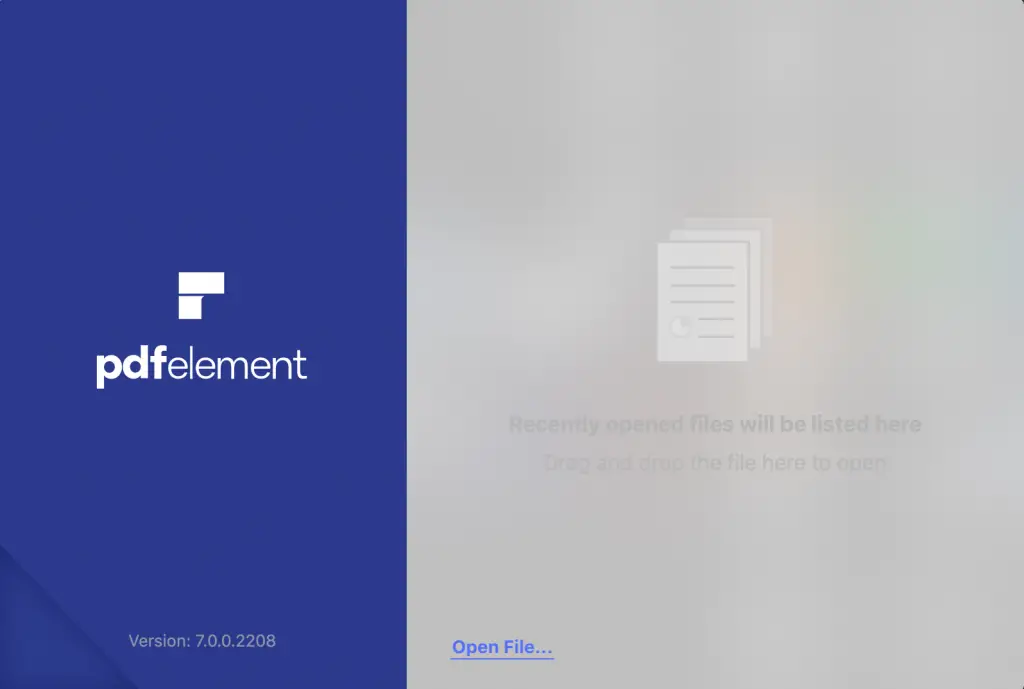 Last but not least, we've played with the PDF authoring tools and the PDF signature options: both of them works well – it's not MS Word, but the tool comes with a decent editor that allows to create PDFs from scratch (text and images/graphics) with a convenient WYSIWYG editor that all users should be fully able to use without issues.
Useful links
Conclusion
All in all, we can't but recommend this tool for its simplicity of use and PDF conversion capabilities (especially the OCR and PDF-to-Spreadsheet features): we also found it to be cost-effective, since it's priced a fraction of other alternatives who offer – in our humble opinion – a more restrictive set of features and a lower level of precision when converting PDF files into MS Word and/or MS Excel formats.