While working on Windows it might happen to do something that causes the disappearance of some desktop icons. The issue might be due to several circumstances: virus/trojan infecting shortcuts cleaned by an antivirus, missing or broken system registry keys, some unwanted DEL clicks here and there....
Fear not! You can easily bring them back, even if they are valuable system icons such as Recycle Bin, Control Panel, System Resources, Computer, Network etc.). Let's see how we can do that.
Show Desktop Icons
If all of your icons have suddendly disappeared, the first thing we have to do is to check the status of the "Show Desktop Icons" option. Right-click on your desktop, then select Arrange Icons By or View (depending on your Windows version) and ensure that the Show Desktop Icon option is turned on. If it is keep reading, otherwise activate it and you're done.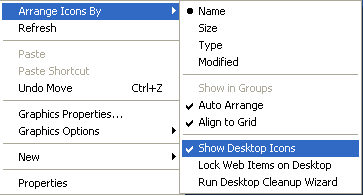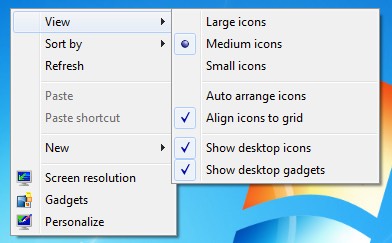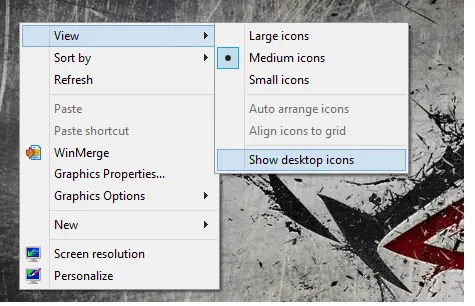 Desktop Icon Settings delle icone di sistema
If only system icons appear to be missing - Recycle Bin, Network, Computer, etc. - you can tell the system to reset them back into view by using a specific function available over all versions of Windows. To activate it, right click to your desktop, then choose Customize and then, in the popup window, Desktop Icon Settings: this command will open another popup containing all the system icons: select those you want to reset, then click Apply and Ok to bring them back into view.
Fix-It
If you're using Windows XP or Vista and none of the two previous options worked, you can try this free utility developed by Microsoft available here. The name is Fix-It and it's basically a script tool who will attempt to fix a number of desktop-related problems including, if needed, a system icons reset.
References
You can find some other literature and useful guides about the matter on Microsoft KB and Microsoft Answer: