Nowadays, all people want to make good money. To do this, they are looking for a job or other opportunity to become more affluent. Often deception becomes such an opportunity.
Let's look at the statistics for the past year: you can see that the number of fraud victims is dramatically increasing.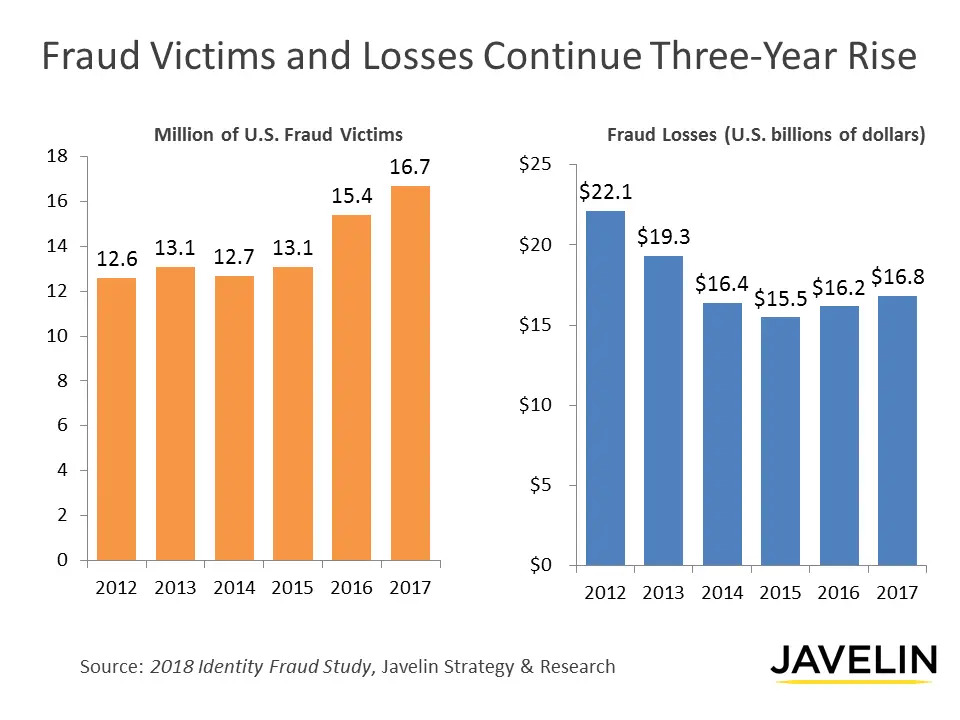 Unfortunately, the laws now are not a significant obstacle, and fraudsters often evade justice. Punishments established for unlawful actions doesn't make people stop. And it becomes a problem.
One of the most common frauds now - is phone fraud. Phone scams have been increasing rapidly with 69 percent of those surveyed saying they've received at least one scam call over the past six months. Nearly 13 percent said they received more than 20 different scam calls during that same time-frame.
The fact is that the fundamental deception occurs in the telephone mode and thus it is easier for the swindler to escape punishment. Scammers do not want to meet in real life, because they do not want someone to identify their person.
How not to become a victim of a phone swindler? In this article we will cover about 5 opportunities to avoid a phone scam.
Do not answer calls from unfamiliar numbers
This is the simplest and most reasonable method. If you just do not pick up the phone, then the scam does not start at all.
If you do not know who owns the phone number, then it is not necessary to pick up the phone. Just ignore the call, if someone needs you, then this person will find another way to contact you.
Especially you need to ignore the hidden numbers. At least because a person has some reason for keeping his/her name in secret. Moreover, if you do not see the phone number, it will be almost impossible to determine its owner.
In the category "ignore" it is better to include phone numbers with foreign code. Remembered that for every minute of conversation with foreign countries you will have to pay dearly.
If you do not pick up the phone, then you are not at risk, but if the interest won and the scam started - follow the points described below.
Ask a lot of questions
This option can help you haunt the scammer for the truth.
If you suspect that something is wrong in your telephone conversation, then this may be the phone scam. In this case, you need to start asking questions.
Basically, scammers have a clear scheme of deception, and they do not count on the fact that you can destroy it. Although in many cases only one clear question can save you.
You should ask specific questions: "What company do you work for?", "What exactly does your company do?", "Where have you found my phone number?", "Do you have an official website or phone?", "Can I talk to the boss? " and so on. If you do not receive clear answers to your questions, be sure you are being deceived.
Mainly, if a person asks a lot of questions, the scammer tries to complete the scam as quickly as possible in order not to eliminate the consequences later.
But there are also such swindlers whose plans are thought through to the smallest detail.
Do not panic
As you know in any situation, you need to keep yourself in hand, and especially in this case.
The main component of any scam is suddenness - scammers know that you are not ready for this event. Therefore, now a lot of people become victims, merely because they do not know how to behave in a shock situation.
Scammers often give you a time limit, so you do not have the opportunity to think.
In any situation, even the most unexpected and shocking one you need to think carefully and analyse what is happening. Moreover, you should never panic, scream, cry - all this blocks the rational thinking, and this is precisely what the apherists want.
Calm down and start asking questions as I wrote above.
Check the phone number
Do not forget that any phone number can be checked and tracked. For example, you got a call from an unknown number, and you did not pick up the phone, instead of calling back, spend a little time and punch the number over the telephone base. Such actions will help you prevent a scam.
Also, a good option would be to use a reverse cell phone lookup. Such service can help you to find an email address, location, social media profiles, and even criminal records by the phone number of the owner.
If you receive a lot of unwanted mobile calls (such as marketing contacts) and/or want to protect your smartphone from phone scams, you could try Hiya App, which is a great way to protect your mobile device not only against unwanted phone calls, spam calls, announcements and commercial offers, yet also against scam.
In any case, such actions will help you to find out information that will not allow you to become another victim.
Do not disclose personal information
 There are such clever swindlers that you until the last believe every word that they tell you.
In that case, there is only one way how not to let to deceive you. Do not give scammers what they want.
Do not give any data about yourself: date of birth, passport details, passwords, card numbers, maiden name, the address of residence, number of bank accounts, number of criminal records and so on.
Moreover, have not to disclose information, with which scammers can blackmail you. Usually, it is information of an intimate nature, provocative photos and video materials.
Conclusion
Do not forget that scammers are everywhere. But how to not get into a scam or get out of it you have to think for yourself.
All deceptions are designed for trusting and careless people. If you know how to think and make the right decision, then you will always avoid such situations.
I hope that you found something useful in this article and now no one will deceive you.