Every new update introduced on your iOS device is important to fix several bugs and enhance your device's safety. For this reason, you have to install any new update that becomes available. However, many users see the "iPhone update failed" message when they are trying to upgrade the operating system of their device.
If this is the case for you, then you need to try the methods that you will find in this post: these are the most effective ways to try when a software update failed iOS 16.
Why does iPhone update keep failing?
The truth is that you might come across the "iOS 16 update failed" error message for multiple reasons. First of all, your iPhone or iPad might not have sufficient memory to download the update package. Moreover, an unstable Internet connection will make the download take a long time, which will lead to this issue. Another common reason why you can't update your phone is that is cannot reach the update server. Lastly, your device might not support the new update package.
How do I fix a failed software update on my iPhone?
Here's six (!) alternatives you should consider to fix your iPhone.
#1. Fix iPhone Update Failure and Update iPhone Without Data Loss
The first method that will help you bypass the update failed on iPhone is to use an application that can solve any issue on your iOS device. When it comes to tools of this kind, WooTechy iPhixer is your best and most effective option. This particular app has been designed to repair all sorts of issues that often appeal on iOS devices. And the best thing about it is that you won't lose any of your data when you complete the repair, while at the same time, update your device to the latest iOS version.

WooTechy iPhixer is a tool that provides you with solutions for your iPhone, iPad, iPod and Apple TV. For this reason, it will become an indispensable part of your daily life since it will keep your devices in perfect condition. What makes this app stand out is that it has an extremely user-friendly interface that guides you throughout the process. In every step, you will see detailed instructions, and so, you won't need to have any technical knowledge.
Here is how to deal with the "iPhone update failed" error using WooTechy iPhixer:
Step 1 – Download WooTechy iPhixer
First of all, you need to get the app from its official website. Follow the installation process, and then launch the app.
Step 2 – Standard Mode
From the app's home screen, select "Standard Mode" and click the "Next" button. Once you do that, you have to unlock your iOS device and connect it to your computer with the appropriate USB cable. iPhixer will automatically detect it. If not, you will be requested to put your device in recovery/DFU mode.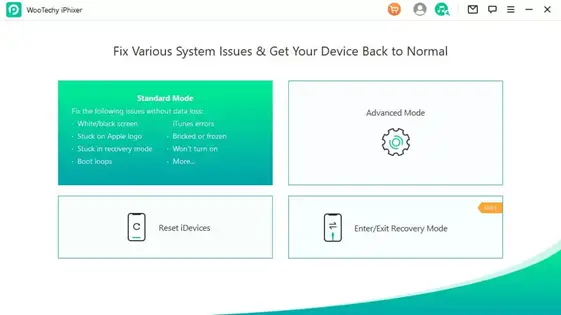 Download the most suitable firmware for your particular device the best. When you have selected which one you wish to get, click the "Download" button.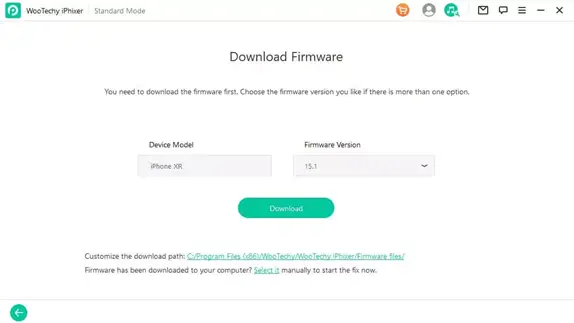 After the download is complete, iPhixer will verify and extract the firmware package. Click the "Start" button and wait until the tool has repaired your iPhone.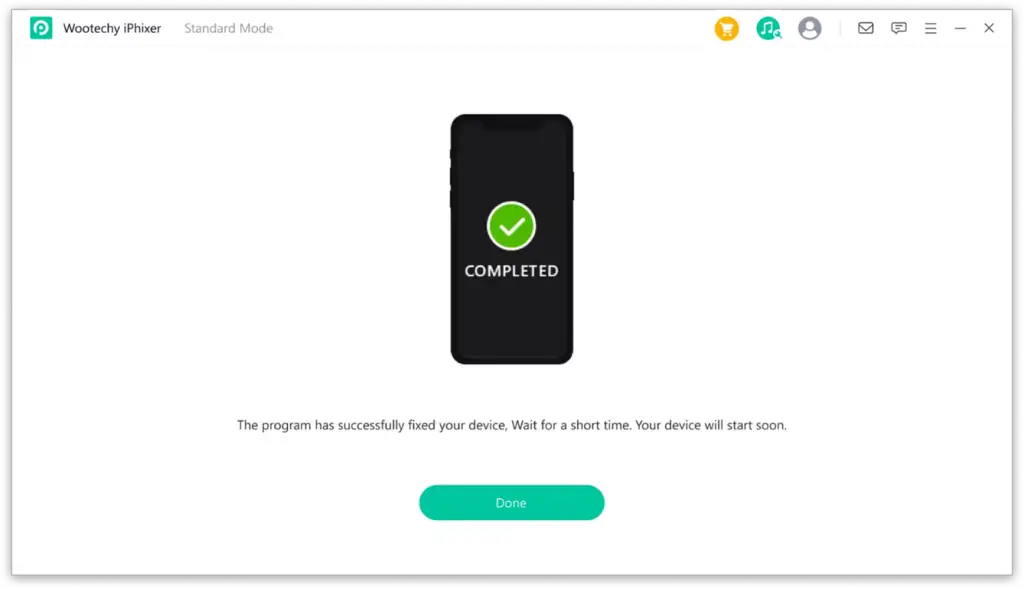 Click the "Done" button to complete the process.
#2. Force restart your iPhone
Another method to solve the software update failed iOS 16 issue to simply restart your device. In some cases, this will be enough to allow you to update your device. Moreover, you can try to force restart your iPhone by following the steps that we explain below.
iPhone 6 or earlier. Press and hold the Home and Power buttons simultaneously until you can see the Apple logo on the screen.
iPhone 7 or 7+. Press and hold the Volume Down and Power buttons at the same time until the Apple logo becomes visible on the screen.
iPhone 8 or later. Press and quickly let go of the Volume Up, and then do the same for the Volume Down button. Then, press and hold the Power button until the Apple logo appears on the screen.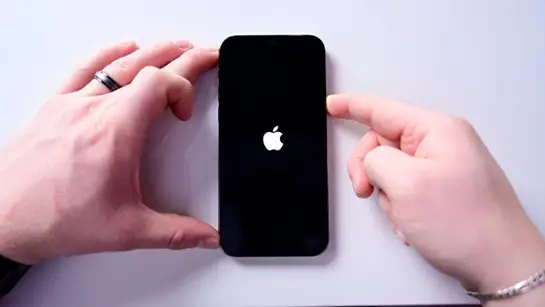 #3. Reset network settings
One more way that can eliminate the "iOS 16 update failed" error message is to reset the network settings on your device. When you do that, you ensure that there isn't any connectivity issue between your device and the network. You can complete this method by following these steps:
Go to Settings > General > Transfer or Reset iPhone.
Tap the "Reset" option and then tap "Reset Network Settings".
Confirm the action by typing the device's passcode and tap the "Done" button.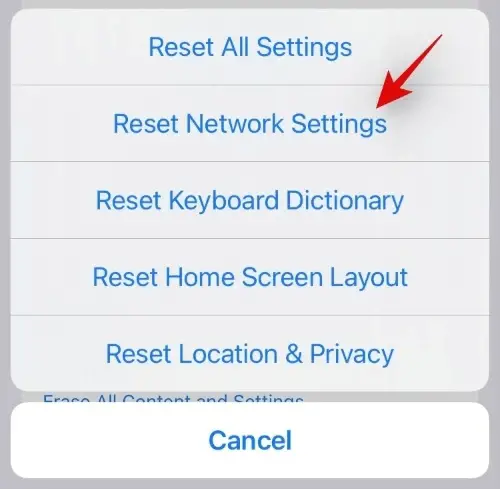 #4. Free up iPhone storage
When you are facing the "update failed iPhone" issue, you have to check whether you have enough free memory space on your device. If you find out that there is not enough space to update iPhone, then you can delete some files and apps that you don't use. Furthermore, you can connect your iPhone to your computer and transfer the files that you don't want to lose.
#5. Update iPhone with iTunes
Another method to solve this common issue is to try updating your device through iTunes. The steps for completing this method are the following:
Connect your phone to your computer with a USB cable.
Launch the latest version of iTunes.
Click on your device, and then go to Summary > Check for Updates > Download and Update.
Wait until the process is over.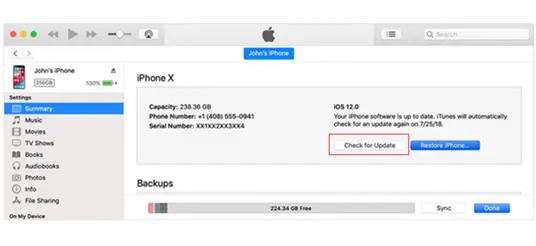 #6. Update iPhone with IPSW files
The last method to try when you see the "software update failed iOS 16" error message is to complete the update with the IPSW files. However, it is important to note that this method will delete your data, so make sure that you keep a backup before you begin. When you are ready, you need to follow these steps:
Get the most suitable IPSW file for your particular device.
Plug your iPhone into your computer and launch iTunes.
Click on your device. Then, press the Shift or Option key and click the "Restore" button.
When you do that, select the IPSW file you have downloaded and click "Choose".
Wait until the update of your device is over.
Conclusion
All of these methods will help you face the "iPhone update failed" error that you might encounter when trying to install the iOS 16 update. The easiest and most effective one of these is to use WooTechy iPhixer, which is a specialized app. Download it today to fix your iOS devices in just a few clicks.