When businesses operate with a commercial fleet of vehicles it requires a workforce to manage it. Usually a business would have a few managers to take care of the fleet. This is a very cumbersome task as they need to coordinate with the drivers, while taking care of paperwork such as reports, bills and vehicle maintenance.
Having a telematic solution in place, helps the fleet managers take care of their fleet better and also improves productivity. It is also used by drivers to navigate better. Being able to track the fleet gives the fleet manager and the driver a sense of security. This has been proven to be effective over the past few years, due to recent advancements in technology.
Dash Cams and How they Work
Dash Cams or Dashboard cameras are used to monitor the driver and the road. Usually there are 2 cameras attached to the front and back of the vehicle and in case of a trailer there would be more cameras. This is a particularly useful tool for both the driver and the fleet manager, when it comes to promoting safety.
The dash cam for trucks is just like any other dash cam, it is used by fleet managers to make sure that the driver isn't distracted and driving rashly. It can be integrated with other tools and used effectively to manage a fleet. Dash cams keep the driver alert, as they know they are being constantly monitored.
These cameras have an internal storage and also come with internet connectivity. This enables them to continuously store and upload video footage in 3 minute segments. The footage is uploaded onto cloud storage and can be reviewed at any time. The fleet manager can also stream live footage from the camera.
Using Dash Cams to Manage A Fleet Better
There are several telematic solutions that can be used to optimize fleet performance and that in turn helps improve the business. The GPS tools can be used to bar cell phone signals, so that the driver cannot be distracted while on the job.This has been proven to show positive results in bringing about safety and reducing costs.
Dash cams, when used with other telematics tools, can significantly make a positive impact on the business' bottomline. It has a proven track record of increasing the ROI of the business, after implementing telematics to manage the fleet. Using these solutions puts the fleet manager at ease, knowing that they are able to easily track and monitor their drivers along with the vehicles.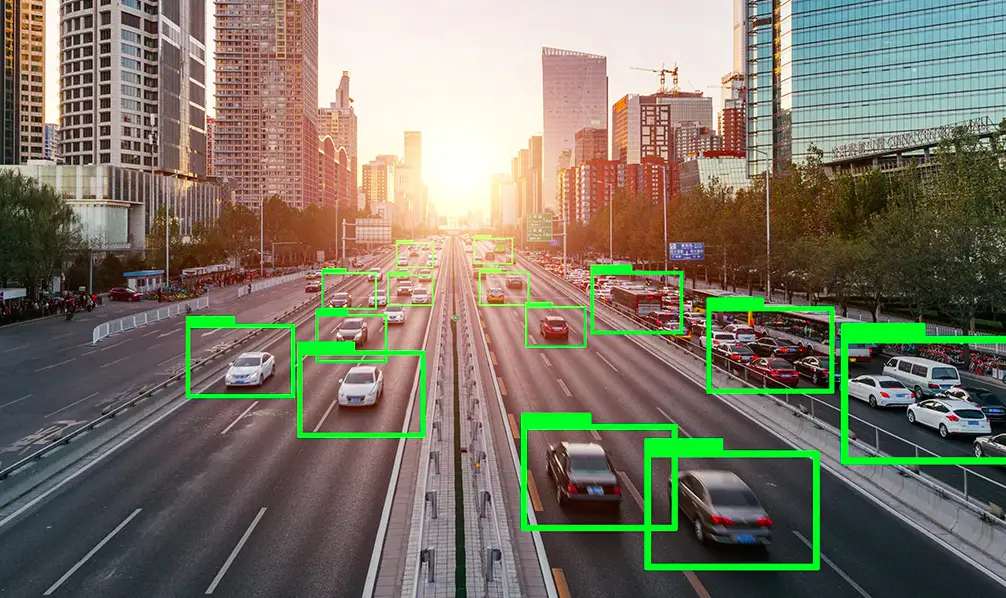 Dash Cams in trucks help the fleet manager keep a close watch on the driver, to ensure safety. Drivers who travel long distances need to take periodic breaks to rest; with the help of Dash Cams, the fleet manager can make sure that the driver doesn't fall asleep while driving. This helps avoid accidents and ensures safety.
In many situations drivers are forced to act accordingly, as a result the device would have logged an event of hard braking or speeding, for instance. In such cases, the fleet manager can review the footage and take appropriate action.
In case of unforeseen circumstances, such as theft and accidents, the video footage recorded by the dash cam in the vehicle, is used as evidence. This can be used in the court of law and also to claim insurance. Dash Cams have helped businesses save a lot of money and also expedite the whole process as video evidence is considered to be the most reliable.
In addition to Dash Cams, the GPS device, ELDs and Asset trackers are used to maintain a fleet. They have various functions and when used in combinations, they can be used to automate a lot of processes. This boosts productivity and helps increase revenue. Reports that need to be filled in manually can be automated using telematics, generating them faster.
It reduces a sizable workload of the fleet manager as well as the driver. The driver can instead focus on the primary task and have more time to take adequate rest. It also helps retain drivers, as hiring drivers is a very strenuous process. Fleet managers can easily monitor and manage an entire fleet remotely using telematics.
Sometimes, drivers would have to make decisions based on situations, such as changing the route, making an unauthorised stop or even when the vehicle breaks down. During such times the driver and the fleet manager can come to an agreement on how to proceed further.
Safety Compliance and E-logs
Recently, the DOT and FMCSA made it mandatory for businesses to maintain E-logs. This is done using ELDs, which stands for Electronic Logging Device. This captures and records every event from the time of ignition. It helps drivers by making it easier to punch in for their attendance and also notes down when they take a break.
Dash cams are also a mandate in most states, but there are a few states and counties that have different laws about it. After implementing the use of dash cams, there has been a drastic improvement in driver behaviour and more importance is being given to following safety standards. Businesses save a lot of money, by taking precautionary measures such as this.
It is safe to conclude, by saying that telematics is an important tool used by any business with a fleet. And using it the right way can get the most out of the fleet and its drivers.