There are many people that have a life list, which they use to determine whether or not their life is going in the right direction. But these lists rarely incorporate the more geeky activities.
This is where the computer geek comes into the equation, as someone who is capable of answering all those difficult to understand questions about your computer system. That's why I decided to put together this article, as a way of educating people about the many components that make up their computer system. These are nothing more, nothing less than tricks and tweaks that you definitely want to know about: if you want to read more of them, you can also visit my website at compuchenna.co.uk.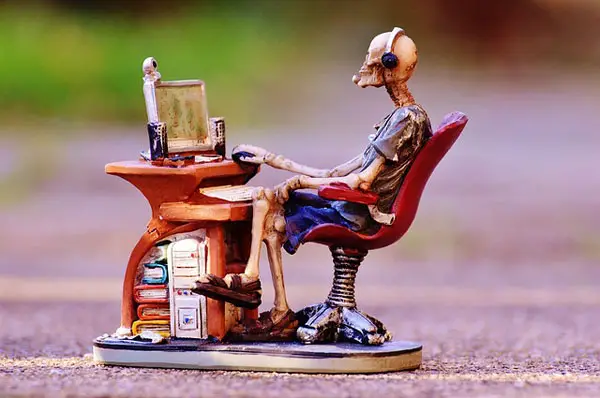 Understand Resource Usage
When your computer starts moving slowly, there are a lot of people that will load up their resource monitor in order to determine what's causing it. However, looking at a bunch of names and numbers isn't going to help you determine the cause unless you have some idea of what you are looking for. High CPU usage is a common problem caused by an application consuming too much system resources; closing said problem is usually enough to rectify this problem. High network activity could be what's contributing to your slow internet experience, or your slow download rate. When it comes to RAM usage, many people can become confused. High RAM usage isn't necessarily a bad thing. You need to know the difference between good and bad RAM usage. If you would like to monitor your system resources, you should start with Windows Task Manager.
Don't Use a Stock Browser
Being a geek means having an in-depth understanding of something. So if you resign yourself to using whatever web browser came with your operating system, then you are not doing things the geek way. Most knowledgably computer users pass up the opportunity to use Internet Explorer for Google Chrome and Mozilla Firefox.
Use Schedules
Stop wasting your time doing all that system maintenance stuff manually, by setting up schedules. With Task Scheduler (a built-in Windows feature), you can set it to run just about any task, whether it's picture uploading, system maintenance, or a simple alarm. Mac users also have something similar available to them, I recommend you check out Tasks Till Dawn for more information.
Understand Your Systems Hidden Features
Each and every operating system comes with a number of hidden features; you just have to know where to look for them. Windows users should take the necessary time to discover the many hidden features of Windows 7/8/8.1 and 10, while Mac users should look out for the many hidden features of OS X Lion, Yosemite, Mountain Lion and Mavericks. Tools such as Ultimate Windows Tweaker and OnyX for Mac tend to be great for discovering them.
You Can Access Websites Using IP
If you've ever spent any time at a university, then you're probably aware of how college admins will lock out certain features in their attempt at restricting you from doing certain things. However, one thing most do not know is that it still is possible to; for example, access a website by using its IP address on a system that has had its URL translator disabled. To do that, simply open Notepad, and type command.com, and then save it as cmd.bat. You will now have access to Command Prompt; simply double click on it to open it, then type http://www.website.com ping to acquire the IP address of the site. Now enter that IP number into your web portal and you should be able to access the site.
Launch Taskbar Programs via Keyboard
This trick is very useful for those who would like to quickly access taskbar items, with as little effort as possible. It's possible to use Windows Taskbar as a quick launch bar, for the various programs on your computer. Opening a program through your Taskbar is as simple as the conventional method of double-clicking.
Every program that's on your system Taskbar has its own assigned numerical number shortcut, with the first program being assigned 1, second 2, and so on, up to the tenth program, which is assigned 0. So all you need to do is press Windows Key + assigned numerical value for that particular program to run. This trick is very useful for those who tend to run the same programs whenever they start up their system, as it provides the quickest access to them.