A couple weeks ago I got the wonderful news that I had been granted the Microsoft MVP Award 2018-2019 in Developer Technologies category: that's an awesome professional achievement that I'm honored to receive, hoping I will always be worth of such credit.
The Microsoft MVP Award Box has arrived to my front door today: it's an aesthetically appealing package filled with really stunning stuff!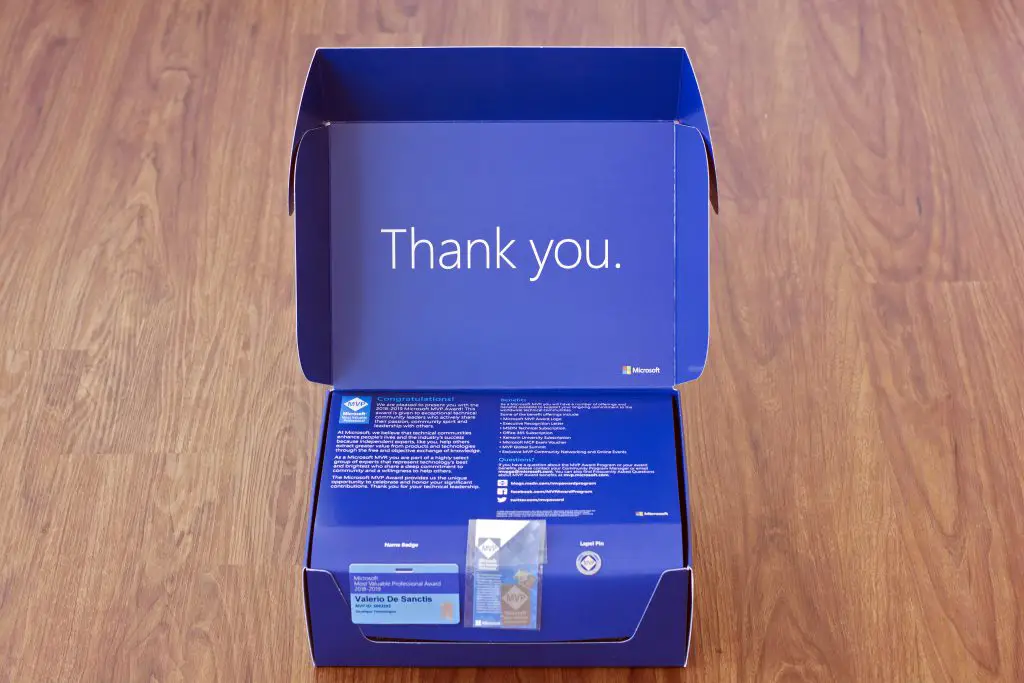 A sincere thanks to the Ryadel community, to my Assirecre Group and FGA colleagues, to the Packt editor and to the friends at Kapusons and Teleborsa for the invaluable friendship and support during these years of active development and professional growth.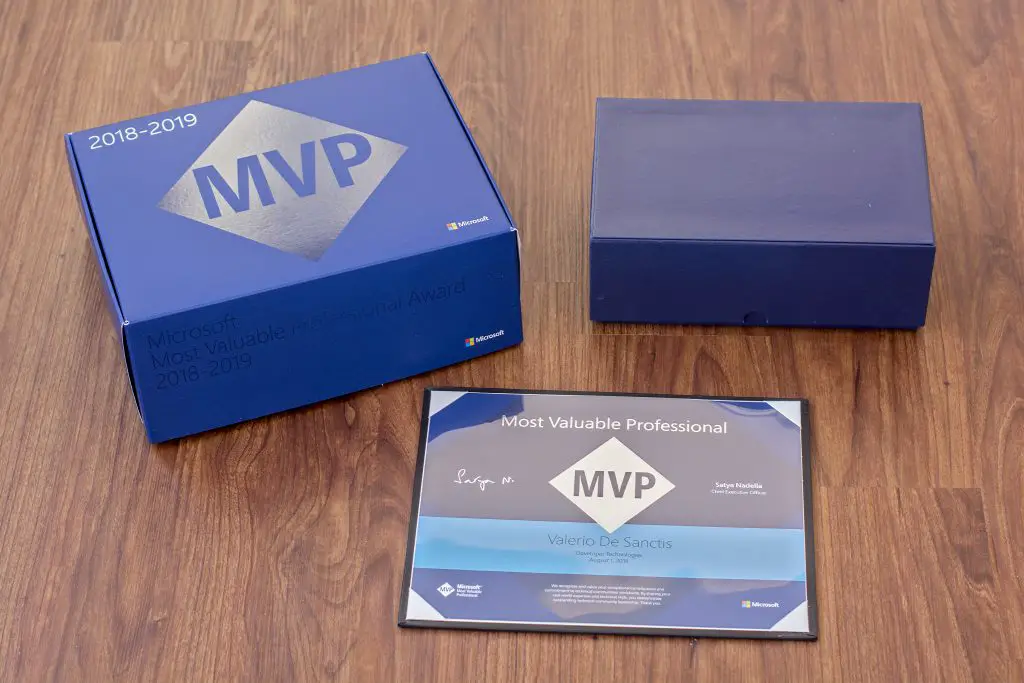 Also a big, special and sincere thanks to Cristina González Herrero for the courtesy, availability and support shown!
Here are some pictures of the box content.