Facebook has become the largest platform for online users in the past decade. With more than a billion active users, you can reach new possibilities which you may haven't been able to without it. All the digital online marketers know the value of Facebook and how important business tool it is for companies of every size to launch and sell their products. You just need to design a Facebook campaign and target leads by making a community of customers, fans, follower, or by promoting your content and blogs. You can also develop a strong brand awareness in your customers with your marketing campaigns.
But just like any other marketing medium, you also need to plan how to generate marketing leads on Facebook. Gathering new leads by using Facebook can also turn into new customers, which is one of the most fascinating reasons to use this form of marketing.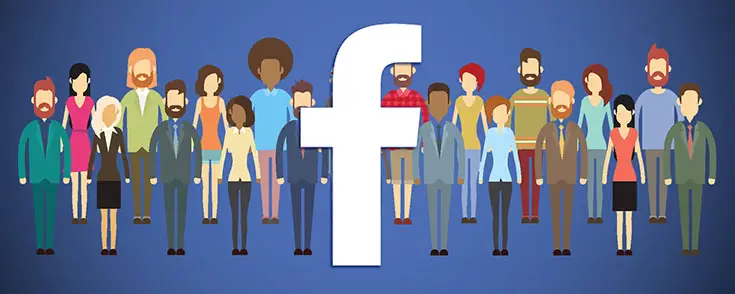 With so many benefits and opportunities of lead generations, it is hard to believe that only half of the marketers use Facebook. So for all the good reasons, this needs to change. You need to read this brief article about designing a Facebook campaign that brings lead for your business. For others who are already generating a lead on Facebook, you can also read it as some knowledge gaining can always enhance your results.
Before starting to discuss various methods briefly, we must tell you that there are two types of leads on Facebook. So we will briefly elaborate them first.
Direct Leads
Direct leads are generated by the content sharing, which is hyperlinked to send a user to your website from Facebook. It can also involve a form where users can provide information regarding an offer. The direct option can have an eBook, infographics, content or any coupon. This form is based on a mooring page devoted to that particular offer.
Indirect Leads
Indirect leads are generated by using Facebook following the path of conversion. If you share an article or a blog post, that employs a call to action on a mooring page in your post, you help your Facebook users to directly visit that page. This is a friendlier way to reach your followers, customers, and fans and they will always opt to come back to your page for shopping again.
Now that we have discussed the types of leads, we shall now discuss how to design Facebook campaigns to generate leads.
Posting landing pages for deals and offers directly on Facebook
This Facebook campaign design is one of the best and simple ways to generate leads on Facebook by sending people directly to landing pages.
Going live on Facebook to remind people to register
With this new Facebook feature of live videos, it has become easy to remind people to register for your campaign. In this way, you can enhance your reaches, impressions and you certainly have your user's attention. Some may turn up to be your lead.
Naming your image captions with links to landing pages
It is important to use visuals and infographics to attract customers on Facebook. Posts with images are more visible and engaging than a post that's are without images or any infographics. So turn your engagement and impressions higher by using images, and just include your landing page link to the caption of that image so that users can easily get to their desired pages.
Using Videos to generate leads
Just like images, you can also make creative videos and upload them to maximize your impressions and views. In this way, you have a better chance of enhancing your leads.
Facebook Ads
Facebook Ads are the best way to generate conversions. They are appealing and are focused entirely on the relevant users, in order to get maximum conversions.
Pinning significant posts on top
You can pin the most important post on your page's timeline. It allows that post to stay at the top, getting the most views and impressions for up to seven days. Utilize this exclusive Facebook feature.