You may be heavily into the tech-world, or you may prefer to watch from the sidelines. Either way, two conferences ought to be on your radar, namely, Collision and Hustle Con.
Collision Conference
Collision Conference has made an excellent name for itself as the fastest-growing tech conference in North America. If you have a tech-driven business, or you find yourself hugely invested in the world of tech, this is the place for you.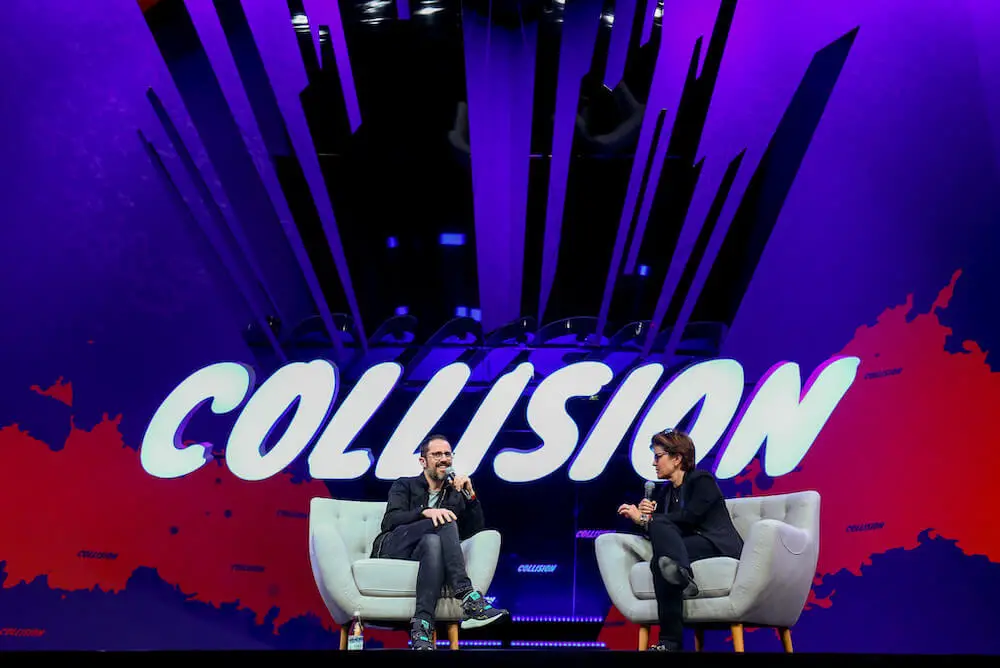 The upcoming conference in 2020 is set to take place in the Enercare Center in Toronto from June 22nd to June 25th. The Collision Conference is widely-known for its phenomenal networking events. It is also known to play host to a wide variety of speakers who sit at the helm of cutting edge technologies like Artificial Intelligence, Software as a Service like CMMS software, and so forth.
Toronto is said to have created more jobs than any other North American city is home to a mind-numbing 18000 tech companies. These 18000 companies reportedly employ over 400,000 people. The following speakers have been confirmed for this year's event:
Thuan Pham (CTO, Uber)
Rupi Kaur (Poet, Performer)
Nicholas Thompson (Editor-in-Chief, Wired)
Dan Doctoroff (CEO, Sidewalk Labs)
What is the Objective of the Collision Conference?
Collision Conference has a set of well-outlined objectives every year. Some of this year's goals include the interaction of buyers and sellers on a single platform, bridging and closing the gap between the buyers and sellers, furthering the capabilities of technology creators, the discussion of the main needs of the customers, the discussion of the improvement of technology to help users, and finally, enabling tech enthusiasts to connect with each other.
Which Subjects will be discussed at this year's Collision Conference?
Contrary to what you might expect, the Collision Conference is reasonably informal. Collision conference attendees and speakers generally meet up at bars and relax at the end of the day. However, you can expect the meat of the conference to include the following subjects:
Robotics
Attendees can expect to hear TalkRobot extensively discuss the social and economic issues in addition to how robots will leave their mark on humanity on a global scale. Experts in robotics can be expected to discuss in detail how humans and machines can benefit from each other.
Growth Summit
This section of the Collision Conference features the founders and CEOs of tech-based companies known for creating the most significant impact and growth in recent years. Attendees have the privilege of having their questions answered by the speakers in Question and Answer (Q&A) sessions. They can also find out how to make the best use of their advice and habits.
Sports Technology
As the name suggests, the Sports Trade section tackles the role of technology in sports. Revolutionary, innovative, cutting-edge technology will be introduced to determine and supervise the fitness levels of a professional athlete in the most effective way possible.
Pitch
Collision Conference is popularly known for Pitch. Pitch is one of the best start-up competitions on the planet. It helps start-ups that have less than 3 million dollars in funding. More than 600 startups qualified for Pitch last year. On the final day of the Collision Conference, three finalists were selected. They were given only three minutes to sell their pitch to a panel that included investors, media personnel, and of course, attendees.
Automotive Technology
Given how Automative technology is the thing of the future, you can fully expect Artificial Intelligence (AI) and the Internet of Things (IoT) to be discussed at length. It is no secret that AI-powered autonomous vehicles have proven to be some of the most prominent disruptors of technology in recent years. You can expect speakers to speak about the future, optimization, and application of this technology in various sectors to be in detail at the conference.
Hustle Con
Hustle Con is known to be a two-day startup Conference for entrepreneurs and attendees who are not a part of the tech-world.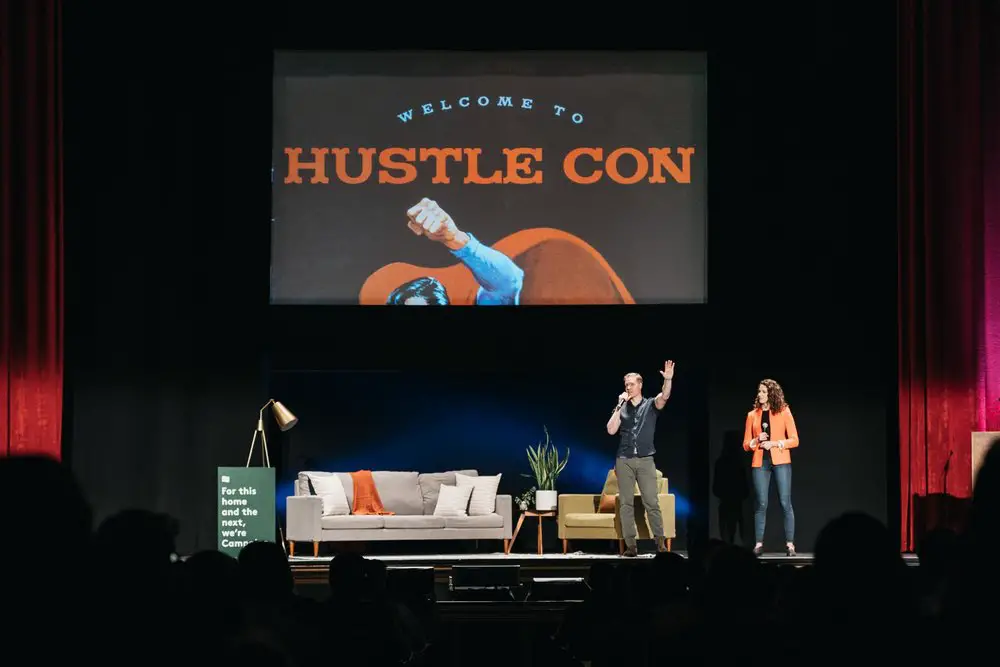 Successful founders are usually invited to speak in great detail about their origins and journey, practical tactics and tips, and advice to get started and grow your business, and invaluable insights on their wins and losses.
In a nutshell, Hustle Con is known to gather the founders of the best and fastest-growing companies on the planet to give 20-minute keynotes that contain invaluable practical and actionable advice and tips to help kickstart your business and maintain it in the long run. Attendees have access to untold numbers of success stories, tips, advice, and insights.
Should you attend Hustle Con?
You can and should attend Hustle Con if you wish to launch a business, grow your existing business, find a non-technical co-founder or member, sharpen your non-technical skills, and meet like-minded people and hang around your heroes.
Hustle Con has been successful in its attempts to gather the attention of people thanks to its speakers. After the speakers finish their respective speeches, they usually answer questions, give interviews, and actionable advice. As an attendee, you can nominate a speaker for the following year's Hustle Conference.
Ultimately, both the Collision Conference and Hustle Con are incredibly invaluable. You ought to attend both should you get a chance.