Those times are gone when advertising was limited to print and out of door mediums were the only mediums to get the message across about the product or service. Many still believe advertisements still serve the same purpose in the digital age. What we don't conceptualize is that the ads we see and receive are targeted towards us by using our data through Smartphone apps. How? App Developers have ventured with advertisers by using Advertising Id's to take our data and utilizing it to send us desired ads.
When it comes to smartphones, this can be a serious problem as your advertising ID follows you wherever you go and use that particular information to target ads towards you.
What Does the Advertising Id Do?
Advertising ID's are specifically user-generated: these Ids are provided by Google play services for advertising. These Id's give access to developers to monetize and reshape the user's online activities through the apps we use. Do you find ads on the apps you use on a daily basis? Why. These web pages create advertising, by making the ad invasive with higher returns. Advertising ID is like a Smartwatch we wear, keeping a track on our heart beat and the number of steps we take and suggests us our health report.
Each device is assigned an ID to help advertisers tap target customers and to find the probability of them when it comes to purchasing. Also, pinpoints the location of the customer 24/7.
Who does this? Google to be specific lists your purchasing habits with the use of Advertising ID, imagine if you use an Android phone, its possible Google knows all your private purchases. Its suggestaaed Google earned more or less $79 billion whereas Facebook received over $10 billion only through advertisements.
Take Facebook for example, it has a unique Advertising ID for each user for all those who use the Facebook app. Whatever you like and share, all the unique data is maintained and later auctioned to the advertisers so that they can monetize apps according to your choices. When Ad companies track user's gadget to pinpoint ads, the Advertising ID's is what they use. If compared UDID, advertising ID do not carry on when the phone is reset to factory default settings. Which means you can reset the Advertising ID when selling your phone.
How To Control Advertising IDs?
Not many know this but you can see your own Google Advertising ID by simply opening the app called Google Settings from your Android device and open the Ads tab. On the tab you can view your Advertising ID and the option to reset it. What you do is:
Launch Google Settings app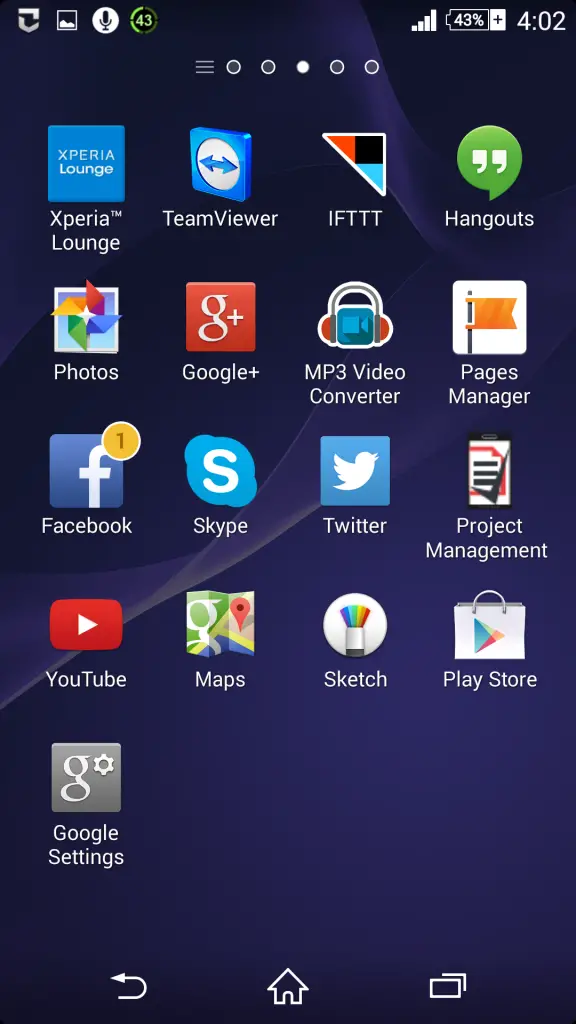 Navigate through the Ads tab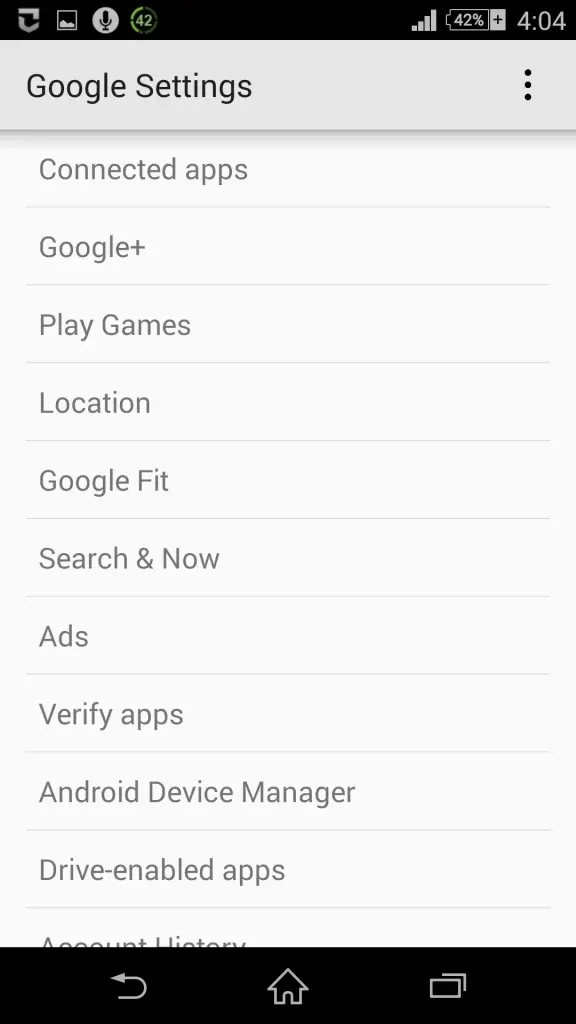 Select the Reset the advertising ID option: you'll be prompted with a pop-up window to confirm your choice: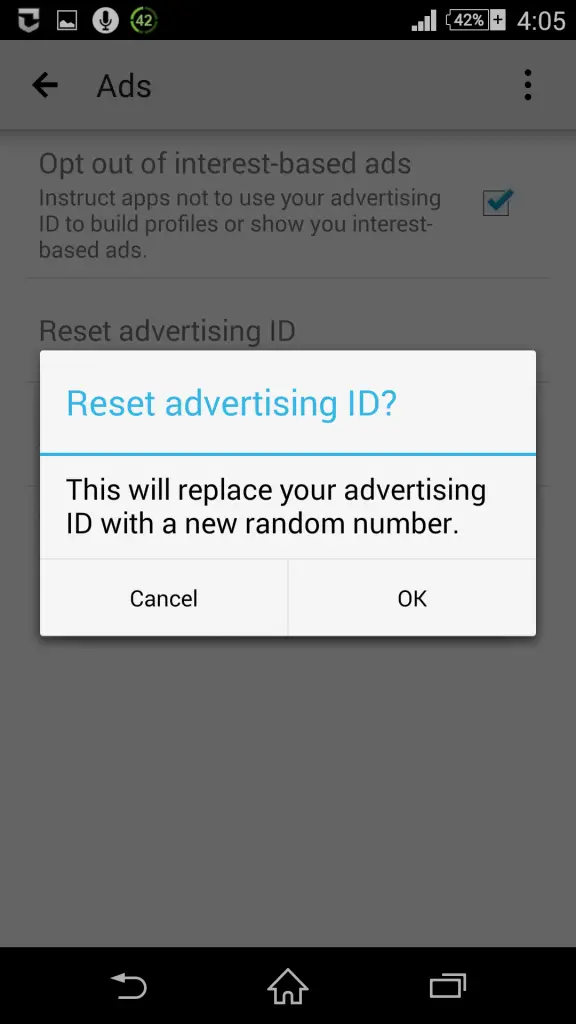 Click OK and you'll be notified about having successfully replaced your advertising ID.
What's Next?
No analyst could predict that whether the website you visit is 100% secure or not; same way you never know if your next click could lead to a page or pop-up bombarding you with unwanted advertisements. Some websites out their dedicate their soul and strength to penetrate our privacy walls by explicitly generating ads to tamper our security system. To counter these techniques we could keep resetting our Advertising ID, but there's no end to it. What we do recommend is to use a Virtual Private Network (VPN) that will make your IP Address anonymous by replacing it with one of their own server.
We think Apple is above all when it comes to customer security? On the surface it was fighting a case with the FBI to disagree on the notion to keep the user's private data safe and secure. But how secure is it? With its iOS 5 update Apple gave back the power to its customers by controlling what to share: hence millions are now controlling what they want developers to access or not.